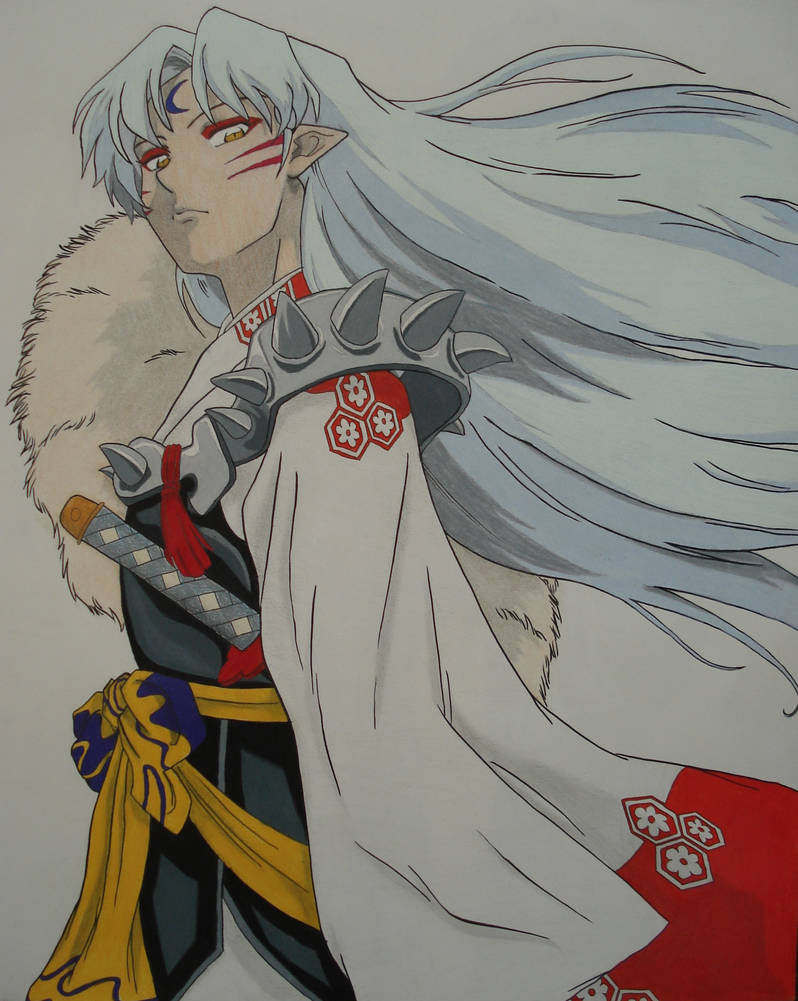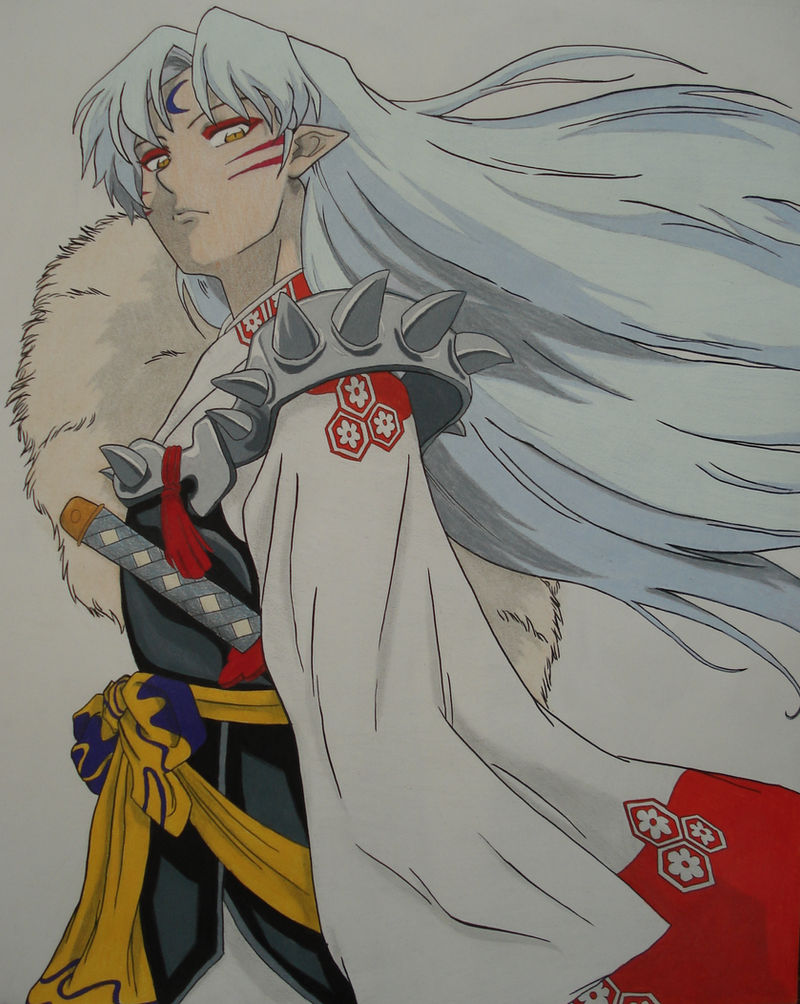 Watch
~
Sesshomaruplz
and ~
sessh-club
have my permission to repost this image in their gallery. However, I retain my right to request its removal from the gallery at any time (though I doubt I'd want to).
Sesshomaru's Smirk!

I've had this done for a while... just haven't posted it cause I'm a n00b and I'm busy all the time.

So yup. Here's the thing... you must check out the reference pic I used.
[link]
Yeah... I made up a good bit of this drawing

Sesshy is a lot of fun to draw. I wouldn't say he's easy, but he's not like, really hard... he's just interesting. Lots of different textures and details, and his aloof attitude is fun to capture in his face.
I did maked one big mistake... but I's not gonna point out what it is!! *hides* Anyway, when compared to my last Sesshomaru drawing, I've gotta say that it's a tough call in the colors department. I used my new Prismacolors for this one, so the colors are much more rich, but he stands out better in the other one, because of the black background and the glowing aura. But, meh, I dunno. I do prefer to draw him in the anime style, as opposed to manga style, because he's just more... idk, manly, I guess.

This one did take a lot of work and inventiveness, so I hope you like it!

Materials Used:
Ticonderoga HB pencils
Design kneaded eraser
Pigma brush pens and micron pens
Tombo dual-tip pen
Prismacolor colored pencils
Prismacolor clear blending pencil
Sesshomaru-sama and all
InuYasha
characters © Takahashi Rumiko.