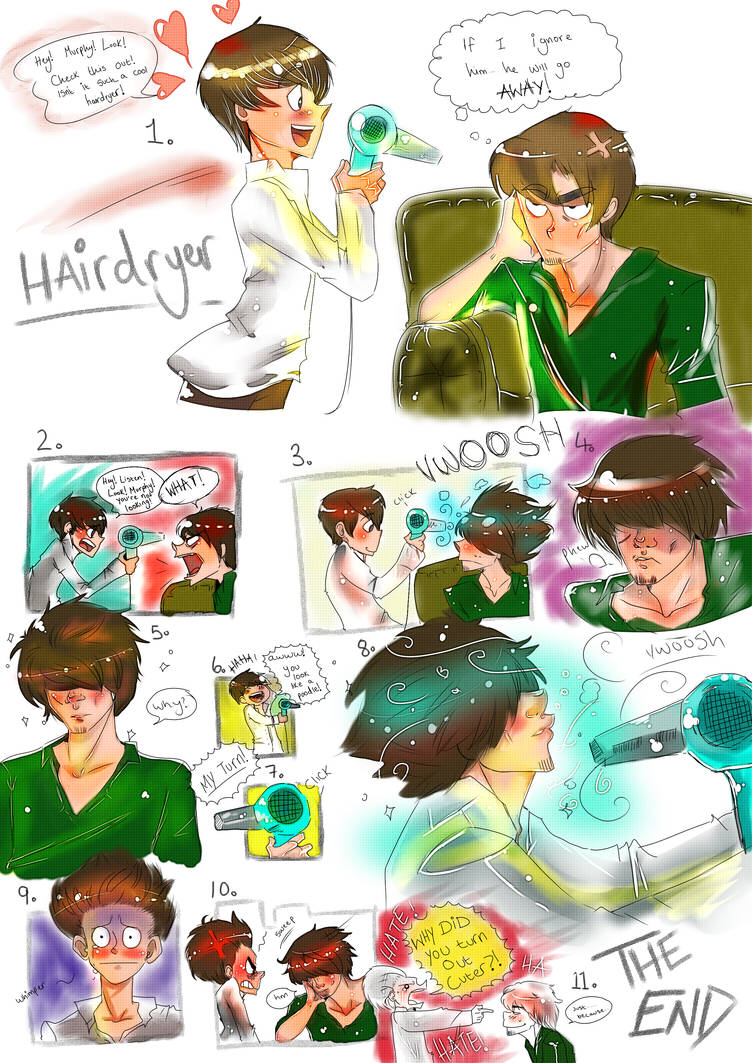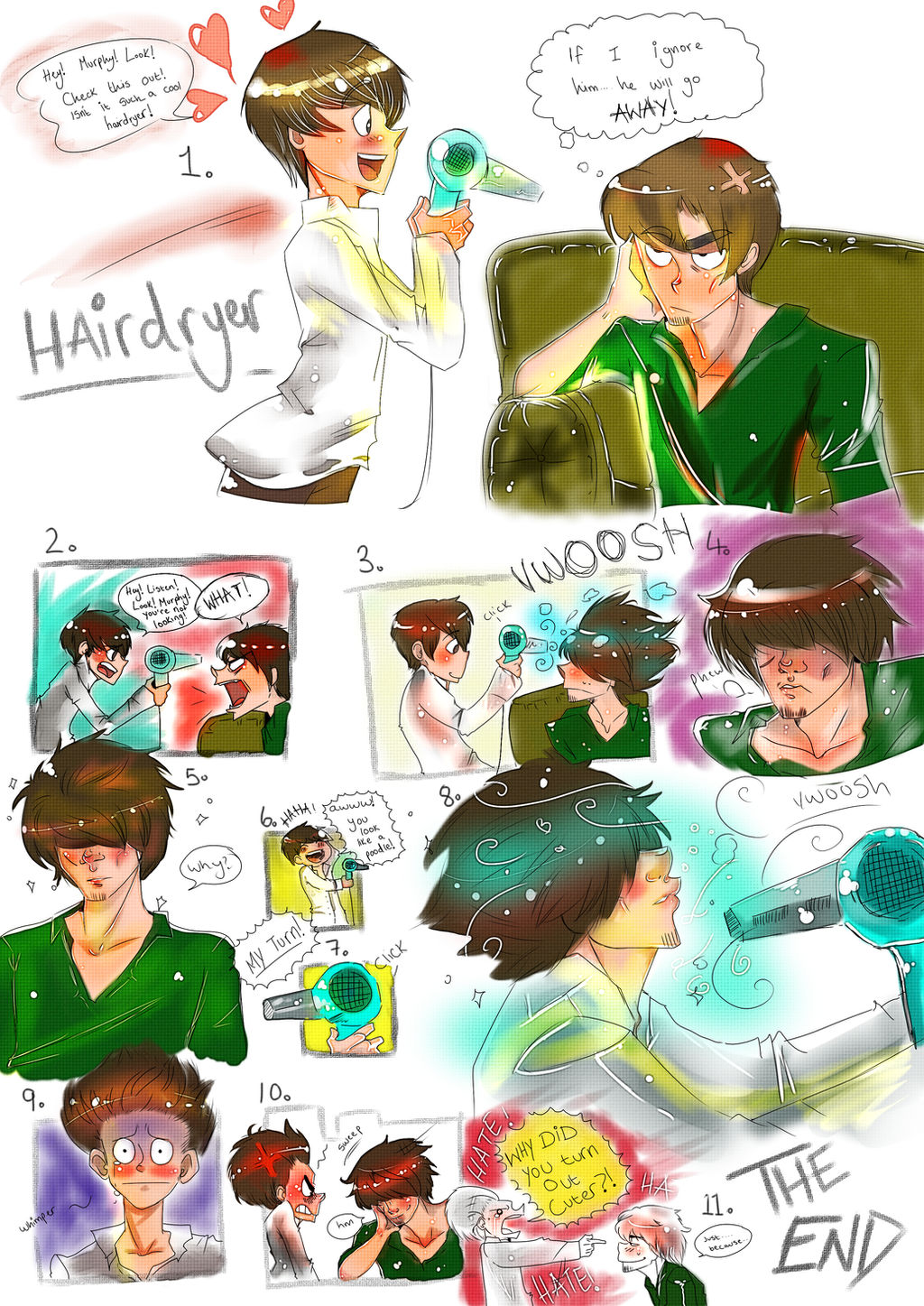 Watch
COLOURING THIS AND DRAWING IT HAS KILLED MY HANDS!!!!!! And now I am annoyed.....>

I think I spent WAY too much time on this for it to be a doodle....it was meant to be just a doodle but ended up being coloured and everything.....honestly!
I came up with this after thinking: "How funny would both Henry and Murphy look if they blow dried their hair! It would just go all poofy and frizzy!! But they'd look so cute!"
So I guess Henry wanted to find out who, out of the two of them, would look the cutest with messed up hair! XD
I know, what a silly thing to draw, but I thought it was different XD
I had too much fun drawing this....
XXXBippieXXX
Murphy Pendleton and Henry Townshend (c) Konami
Picture (c) me