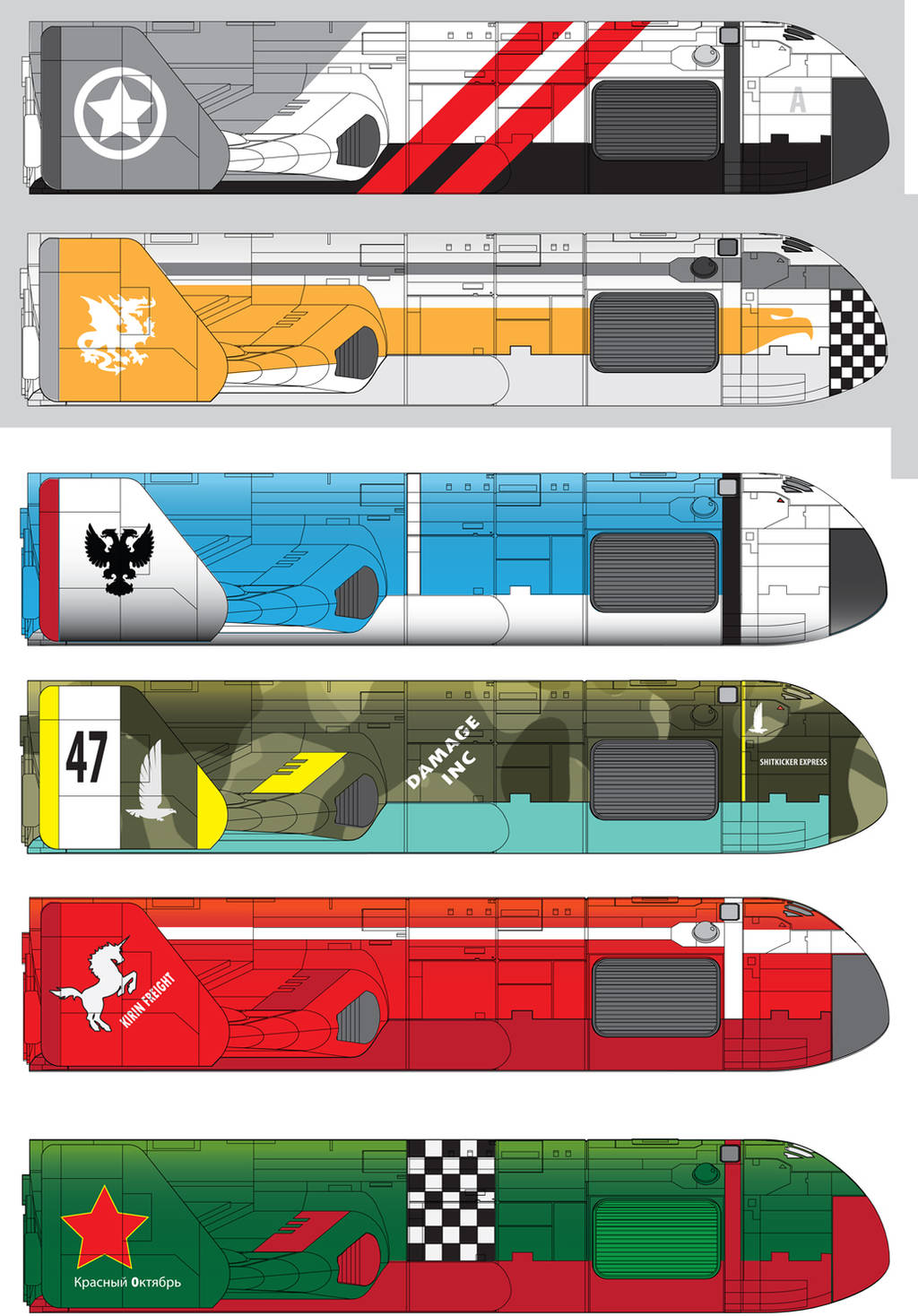 Watch
Something for the book I'm working on

I like the
Damage Inc.
's cockpit logo.

Very cool, reminds me a lot of paint schemes for small 'puddle jumper' air companies...

Reply

Man, I really like your treatment of the Fat Trader! Great color schemes and a cool take on the configuration!
Reply

Ian, these look cool!

I have to keep them in mind when starting texturing my models.
Reply