Hello,
It's been a long while since i haven't do anything like this.
Today i got a chance to meet Charles

for a shooting.
Since we used to talk about working together many times.
We got some idea from my old work "Speechless". And i believe that the new version is a lot better.
I have to thank Charles for being a model for me and his
patience
on not able to speak for hours while make-up and shooting.

And i guess i probably stitch someone lips again lol!
I hope you all like my latest shooting. Thank you so much!

Gade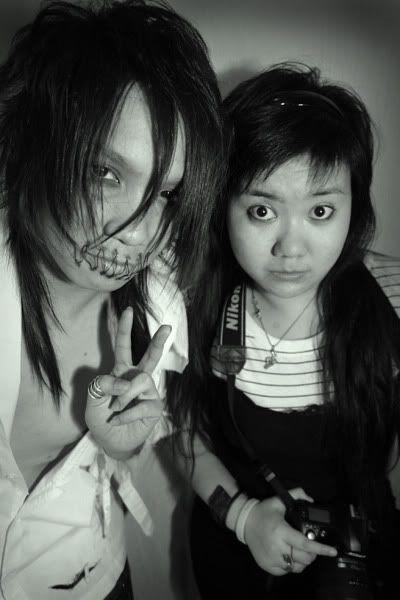 -+-+-+-+-+-+-+-+-+-+-+-+-+-+-+-+-+-+-+-+-+-+-+-+-
Another me


My bestfriend


My sweet cheerleader Adz


Wonderful People




















Clubs --->




Beingevil's Livejournal -+-
Beingevil at Myspace

-+-+-+-+-+-+-+-+-+-+-+-+-+-+-+-+-+-+-+-+-+-+-+-+-