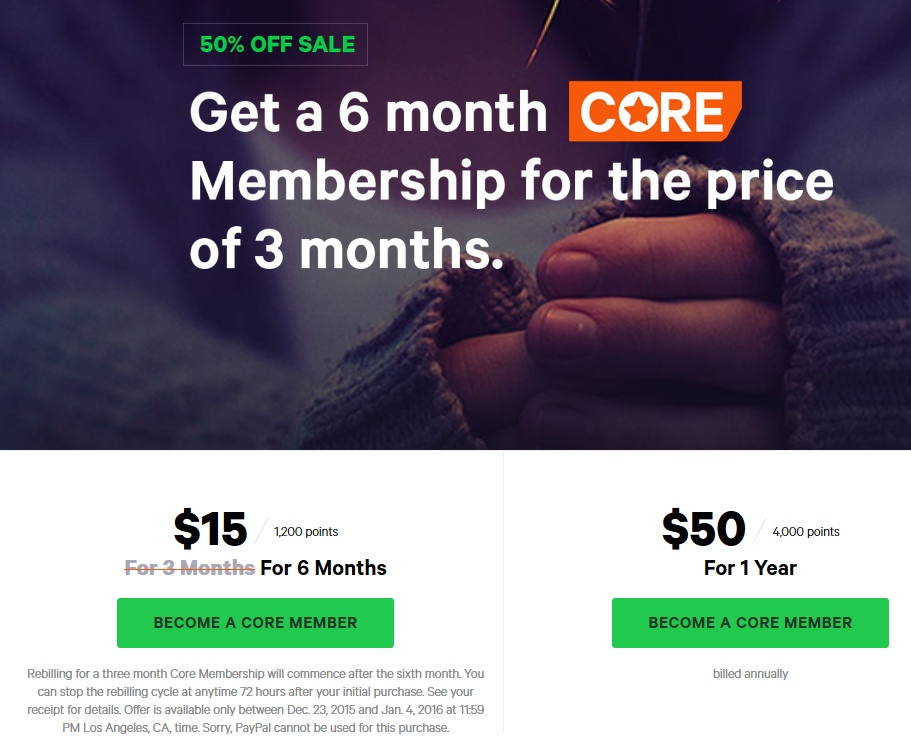 Wow, 50% discount on premium membership! That means it only costs TWICE as much as it is supposed to! For a limited time, of course. I feel like I am at Best Buy.
Do not forget that a membership used to only cost $24 for a year. And during the year-end sale it only cost $12! You could almost forget that you would not really get anything important, apart from advertisement removal, which can be accomplished with free browser extensions. I presume there is slightly more to it now, but not $76's worth.
Also do not forget that if you pay for a subscription in "points" that you earned through the "commission widget," then deviantart has already taken one fifth of your money!