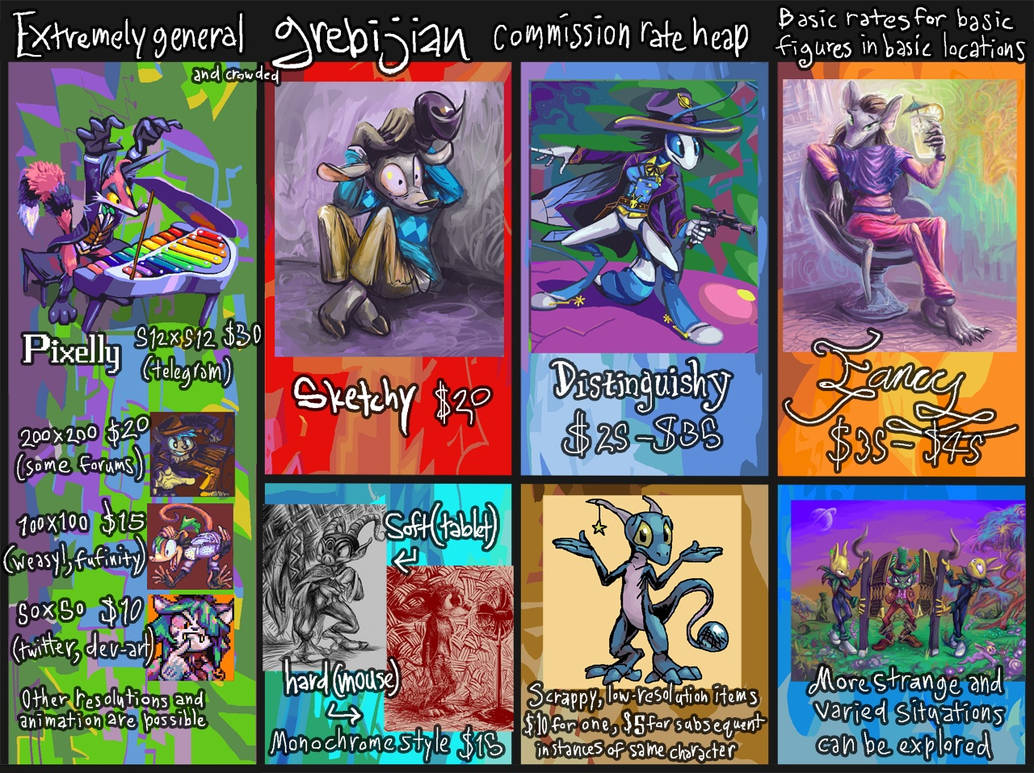 Howdy. You might also investigate this stupid chart thing. It is more recent than this journal here.
-----------------------------------------------
These are united america dollar values!
remunerate@bimshwel.com
is now the paypal address. I also accept dwolla and apparently "skrill" as well now, if you are into that sort of thing.
type I: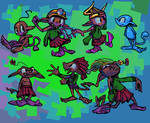 small character drawing $10, $5 for subsequent instances of the SAME character on the same page. The example has 6 topagliors. 1x10=10 + 5x5=25 = $35, you see? The blue dope in the up-right is forbidden so I cannot legally charge for it.
type II: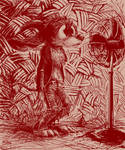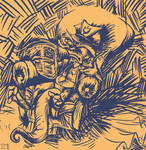 mass-lined monochromatic let's say $15. Less lines is also possible!
type 3: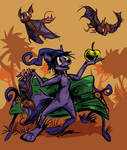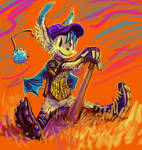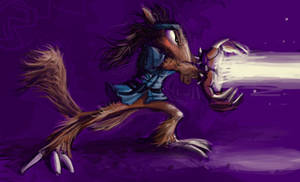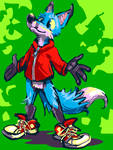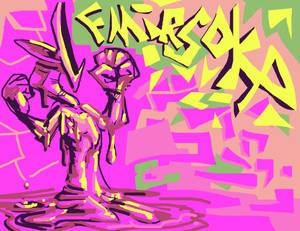 regular-line-quantity sketch with color $18ish (uncommon complexities can cost extra unless you absolutely do not care how I draw them. The nature of this style is to be done quickly! Complicated scenes may not work well)
type f: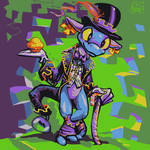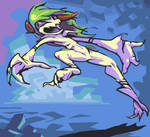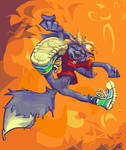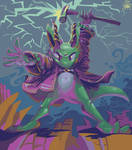 hard color, explody abstract backgrounds $25-35 depending on creature complexity. With or without lines. Without is sometimes harder, but not always.
type 742-B: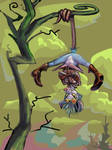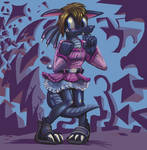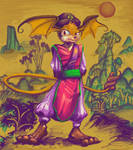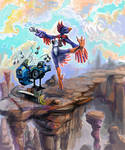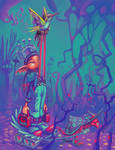 More blended colors would be $35-45-? more or less, yes, I think. Uncommonly complex anatomy or clothing, non-abstract or very pedantic backgrounds, the necessity of in-depth research or original ideas on my part cost extra!
If you want a cheap drawing, please do not ask for an expensive one!
type IV:


100x100 pixel icons! $12 right now.
200x200 is $15
type five:
You want 50x50? I can do 50x50! probably for about $8 Naturally let me know in advance if there is any specific style or color restraint.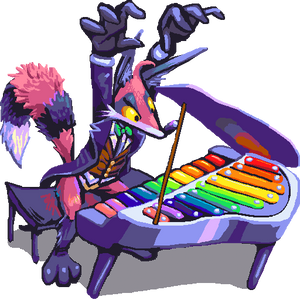 512x512 is $20 right just now.
this is not an icon at all, but is made with the same pixel-fixated principles. It is more challenging than regular art.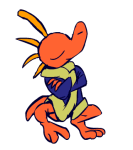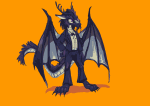 Animation is feasible. Prices would depend on individual requests and honestly I can't even guess what anyone would ask for. I have tried and failed.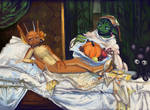 And if you see something in the gallery that is not here feel free to ask about it! It is difficult to come up with a generic price for something I have not done a generic number of times.
If you are interested, please contact me via
email volcabbage@mailbolt.com
skype ( yirzod )
deviantart's note system also works but I will get updated much more quickly on the other two
Please provide visual reference(s) and all details that you feel are prudent. I will send you a preview before you pay, and at that point you can request changes. Major modifications get more annoying at later points in the process.
Payments should NOT be gifts! My prices are set with the expectation for me to cover fees, but you are free to provide a "tip" if you absolutely must. With that said, please, also, do not pay until I have sent you a sketch.
Unless we agree otherwise, all art is for non-commercial purposes and afterward I retain rights to it. You can freely alter or repost whatever I do for you or whoever, provided it is obvious I did it (unless we agree otherwise!).
Thank you, good tidings, hop on the holiday jolly-day tour bus, happy birthday, let's get busy.