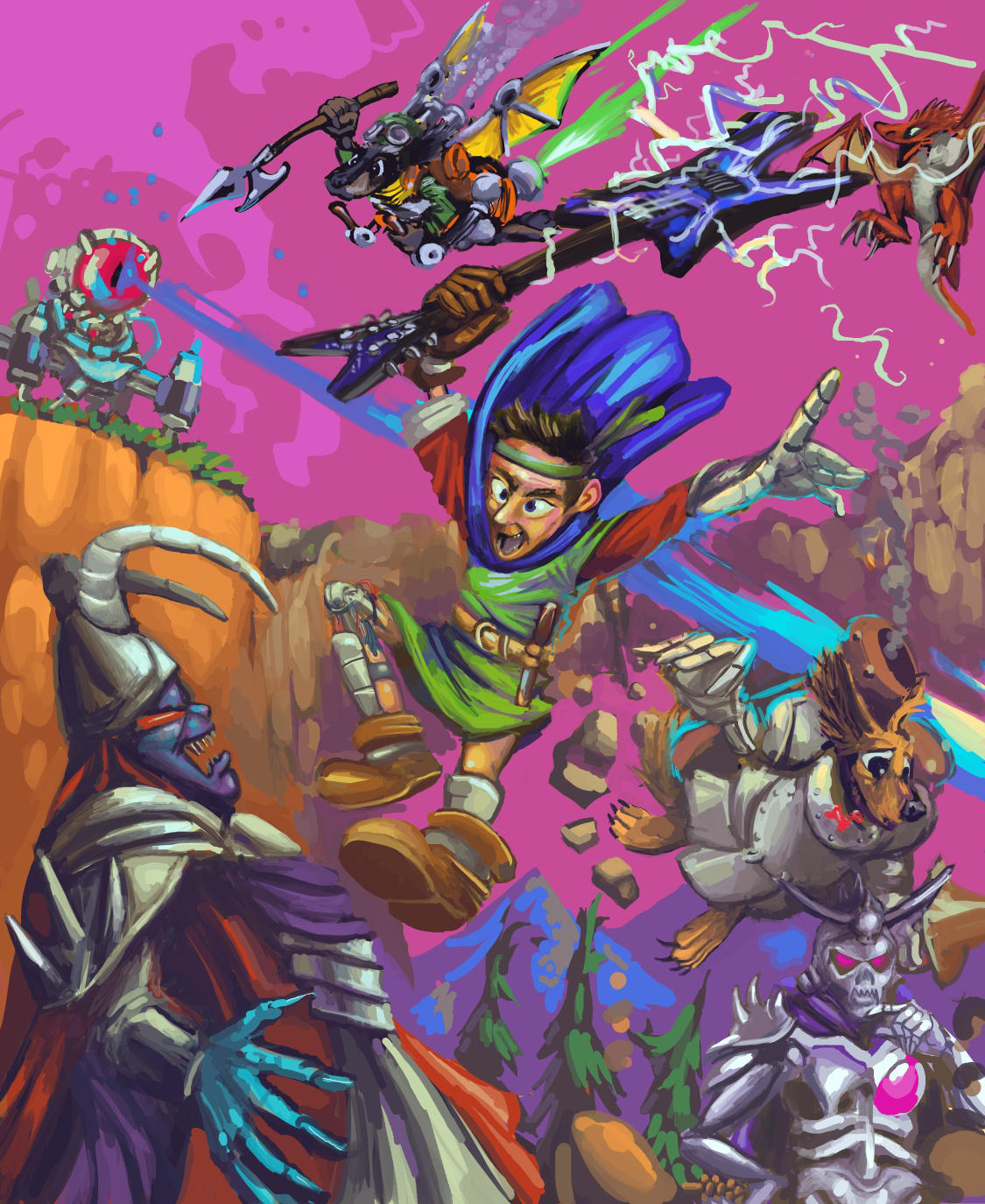 Watch
A birthday themed picture based roughly on my older brother (not the brother I drew on past occasions) plus his dogs and an old Sega Genesis video game. It probably does not make sense to anyone else, but neither do elaborate animations of cartoon animals melting and I have put plenty of those here.

Oh yeah, I remember this scene from the game! Cyborg guitarist Max attacks Darksol in Laser Cannon Canyon while receiving air support from a couple of flying/falling dogs. All while Kain stands to the side wondering whether he should fight Max or start a rock band with him featuring Domingo as the lead singer. Also, there's a dragon up there being less than helpful.
Reply

Thank you for saying so! The most I got from the actual intended recipient was a wimpy facebook "like," although I suppose it is possible he did not recognize the likeness, even with my allusion to his knee surgery.
Dragons are usually not helpful. That was the least helpful pertinent monster that I could fit in there and also draw. Armed skeleton might have set things back a bit.
Similarly, I recall Marionette being more annoying to deal with than Darksol or Kane, but I wanted to draw Darksol, and Kane's frowny attitude was highly amusing to me at the time of construction.
Reply