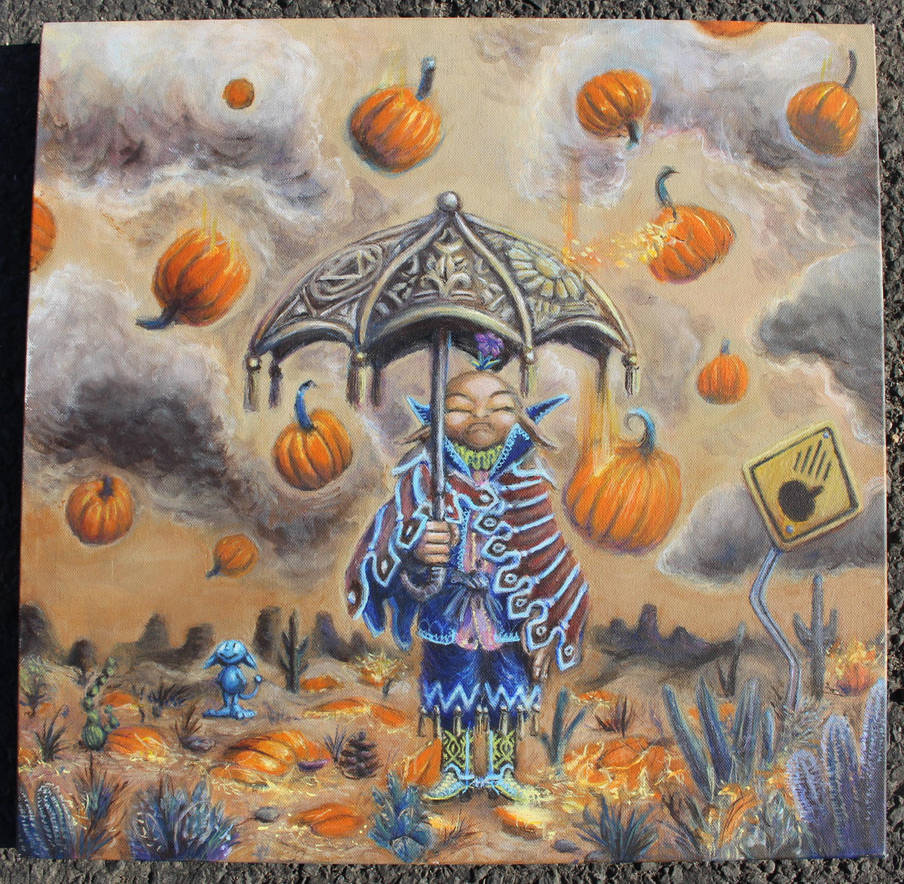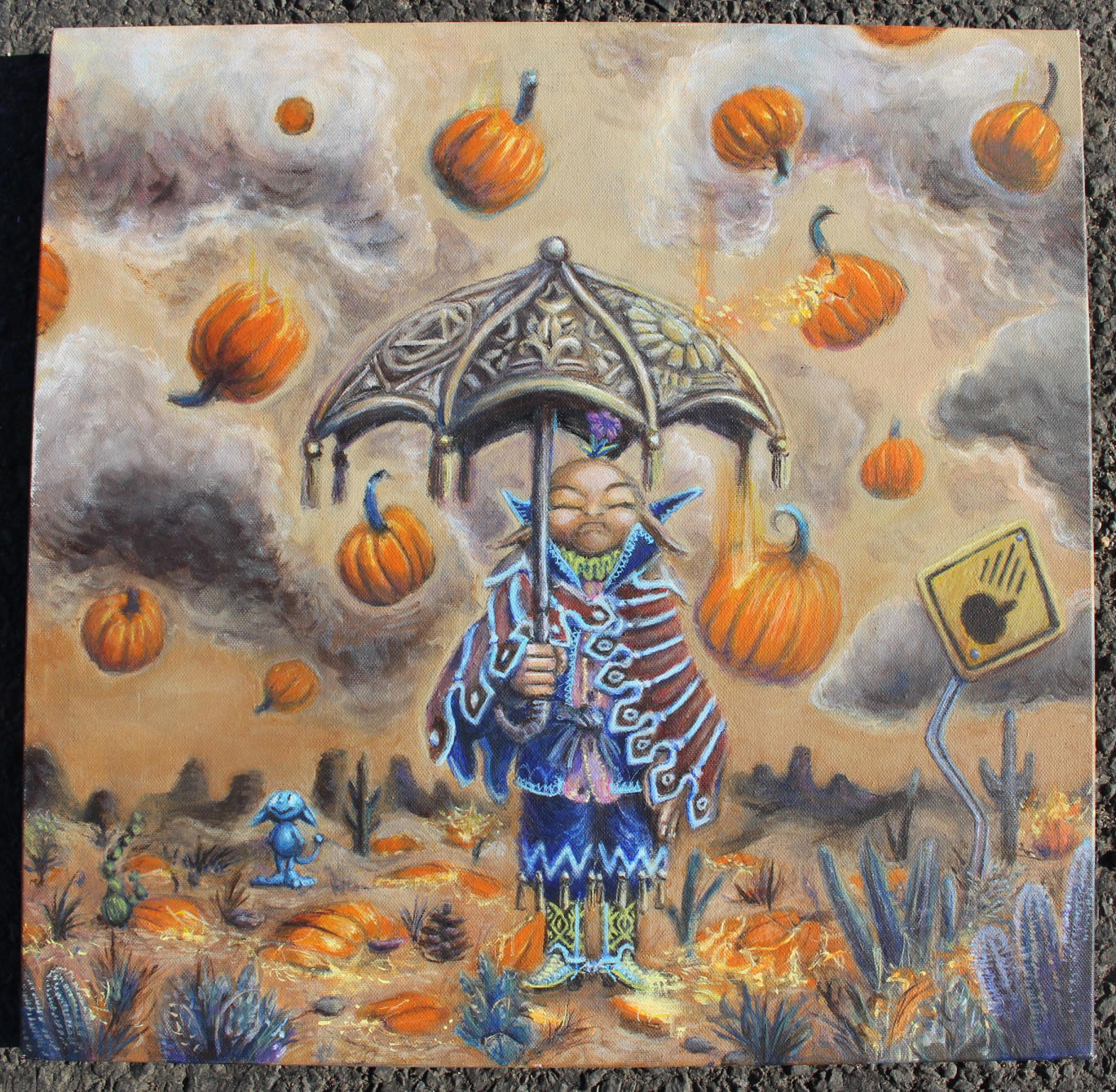 Watch
at least one figure in this scene gets what they deserve.
a [slightly better] digital photograph [than was here yesterday] of a 18x18 inch acrylic painted version of
Umby Ridge,
for the member show (members being anybody who pays to be included) at the 2016
City Wide Open Studios
event, since the member exhibition allots 18 by 18 inch spaces and I endeavor to fill no less space than what I am granted.
This took me two straight weeks to produce and it seemed like more trouble than it was worth! However, I need to remind... somebody every few years that I CAN paint, I merely prefer not to.

I like the painting better.

Reply

I somehow, remember seeing this long ago, am amazed form your surreal takes on weather with pumpkins. This one takes a nicely cartoony approach with dented sign, contrasting colors to represent light, depth of field getting browner, and deliberately reduced detail when farther away. This new version is quite a refinement.
Reply

It is necessarily different from the other one since the tools are so different. Thank you for appreciating it!
Reply

i thought i recognized the picture! i didn't realize i'd first seen it eight years ago.
actually this painting is gorgeous (gourd pun here) and i love the little updates you made to it. your line quality and detail work are amazing. i remember how hard it was to make clear lines like that back when i also could paint.
Reply

Thank you! I obsessed over having the lines be solid and fairly accurate to the original, which was a terrible idea since the first version was made without trying to match anything, less concern for coherent space and proportions, and WITH the ability to undo, resize, use any color i want at any time and not need to wait for the previous attempt to get dry. When I remember that, it confounds me that the finishedish version looks as decent as it does. Generally, I like oil paint better, but that is even worse to use on a deadline!

I remember exactly where I was when I drew the initial tiny pencil version, and it is difficult to comprehend how much time has passed, since I do not feel like I have escaped that "stage" of my life yet, even though from the outside, to somebody who knows my general circumstances, much appears to be different.
Reply