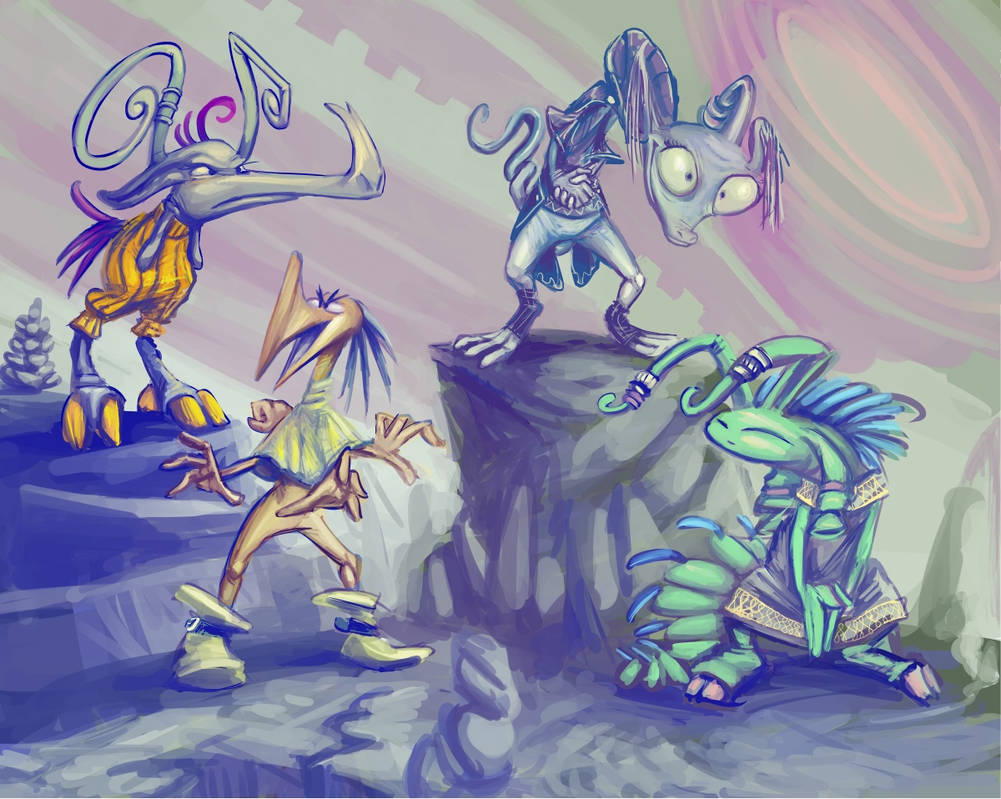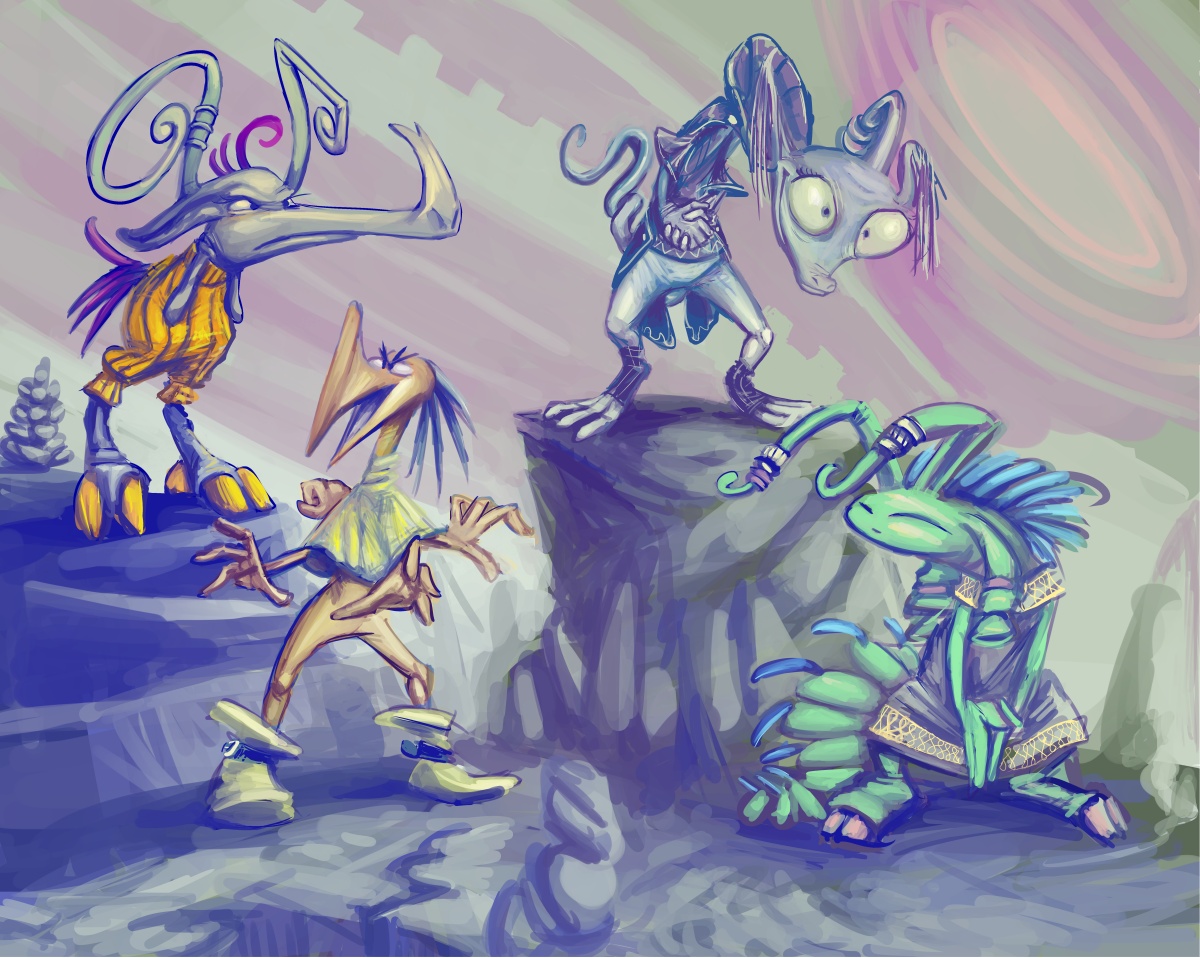 Watch

I quite like the look of the bottom right one.
Reply

oh! are you trying out some grayer colors?
the four-armed one is very distinctive in a way i can't really explain.
Reply

I was working with the color of the paper that I took a poorly lit picture of since I was seeking not to spend a long time on the picture! It seemed like it was working, but at the end I decided that maybe it was not. But none of these drawings are ever really "over" until I print them, and most of them never get printed!

The four-armed one has its eyes closer together than I generally draw, and that can make an incredibly large difference. I also generally dislike four-fingered hands but that I dropped one for this is easy to overlook. Yellow boots, however, always stand out.

Reply