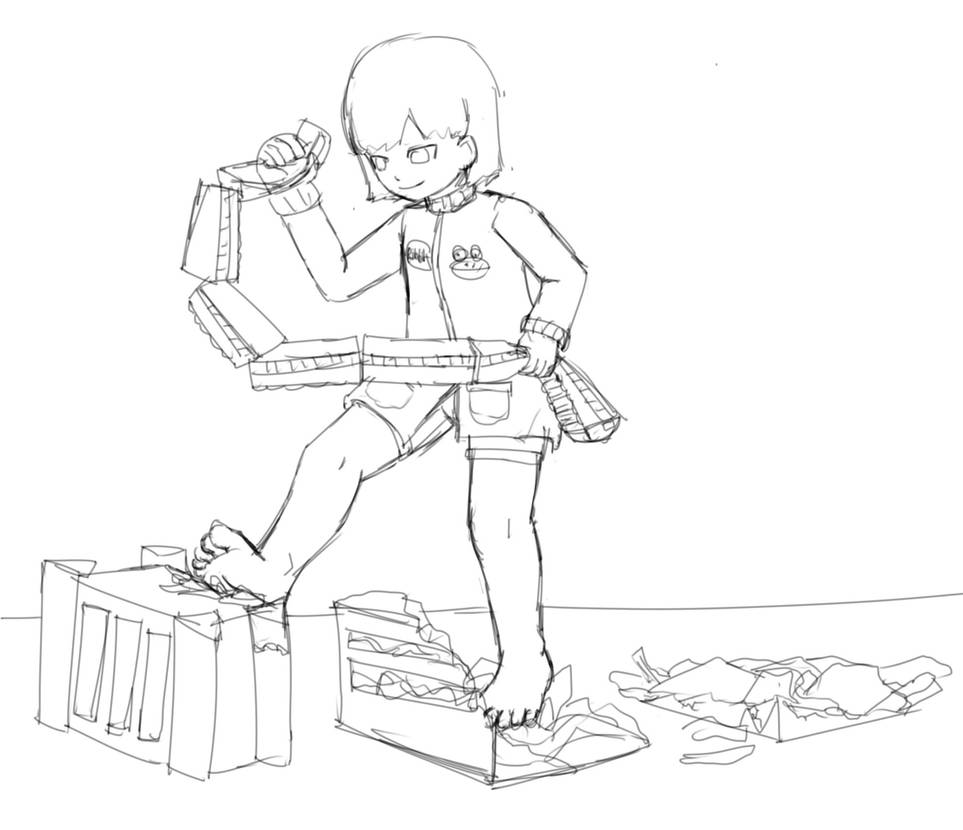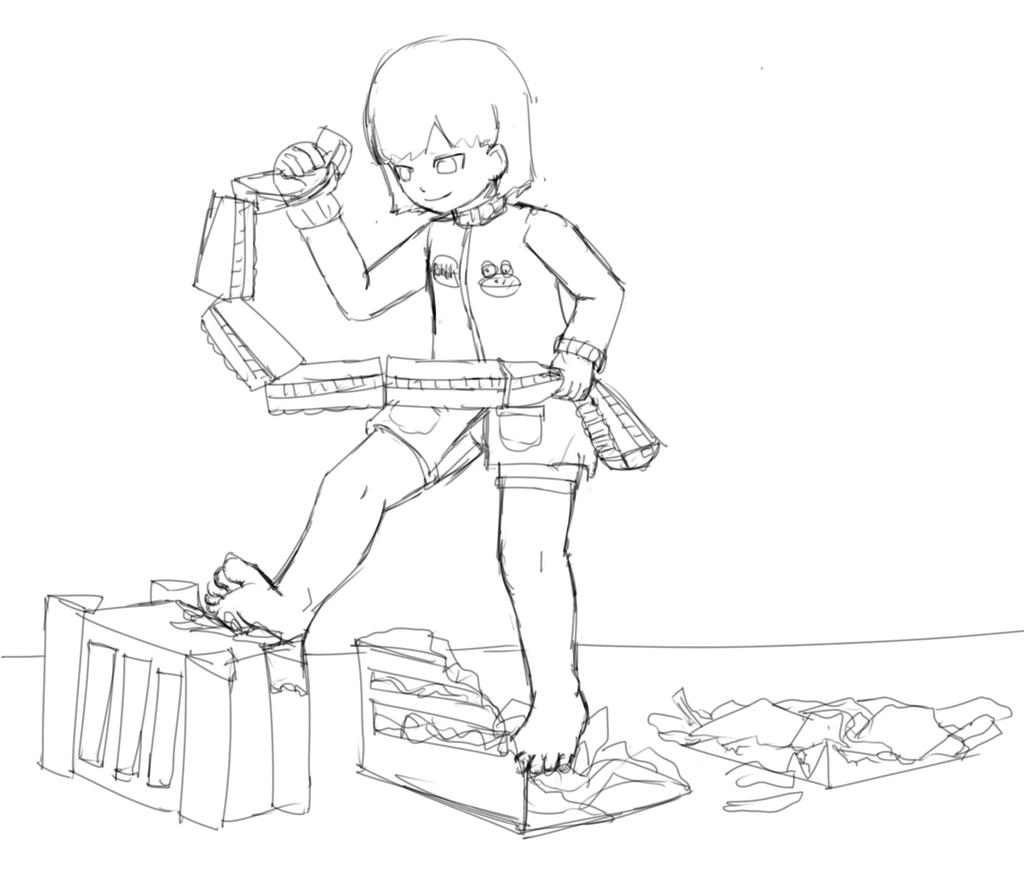 Watch

Awesome, never underestimate the power of feets. :3
Her expression is great too.

Trains, the foolish attempt at a snake buss. You do not fool large people, they see through your tricks.
Reply

They are the strongest.

And yes, I tend to have way too much fun with this character's expressions, hahaha.

hahahahahaha. Yes, their trickery must come to an end.
Reply

ahahah ;w;

this is great! them destructoribbitfeets -w-

it's really nice to see you do something destroy-y again <w< keep it up!

thanks~ owo
Reply

Thanks! And she must leap onto buildings. Because frog. This is a joke.

I try to destroy-y sometimes, but destroy-y requires I draw a ton more scribbles. And I never really get how things shift under it, and I require special inspiration. Or I am just lazy. BUT I SHALL TRY TO LEARN THEIR MAGICKS.

I am glad you enjoyed the picture, man! I tried to do something I think you would enjoy. And you seem to like the ribbit. Hell, I need to do more with my OCs, anyway. Need to actually develop them.
Reply

B'aww, adorable and destructive. This is a good combination!

I can also see the improvement in your work, especially the feet and general pose. Great job on that!
Reply

hahaha, of course.

Thanks! I keep trying to. Never quite know if I am getting better from looking at is myself, but others tell me I am.
Reply

aww, so cute and destructive ;w;

Great job on the pose, by the way! You keep getting better and better c: I'm sure your friend's gonna love it!
Reply

She enjoys it greatly, I imagine -w-

Thanks! I tried to just lay out a good pose, and I think I am getting some stuff down better. At least I hope.

And he did!
Reply

Hahahaha, this is excellent. You threw in much more destruction than I did, and it ended up really cute -w- That upraised foot looks super solid too, you've definitely been working on that!

It's nice to see Rebette again, and this was a really nice thing to do for Alloy! Awesome job!
Reply

hahahah, the destroy is not a contest ;w;. But thanks! After doing something a million times in wonkymodo, I think you are bound to get it right eventually. At least, that's what it seems like is happening with a few minor things I have struggled with, haha.

Rebette is silly, and I need to draw her more. And think of something for her character. I used to actually have a few ideas, and am trying to recall them now.
Reply

Totally is, when Alloy's bday is involved anyways. I just cannot draw cars for the life of me, hahahaha. And yeah, fucking up is how you get things right -w- Seems that's true of everything in art, hahahha.

You do, andherhaircutcangetchanged I mean uhhh nothing. Would be neat to see her get a true personality.
Reply