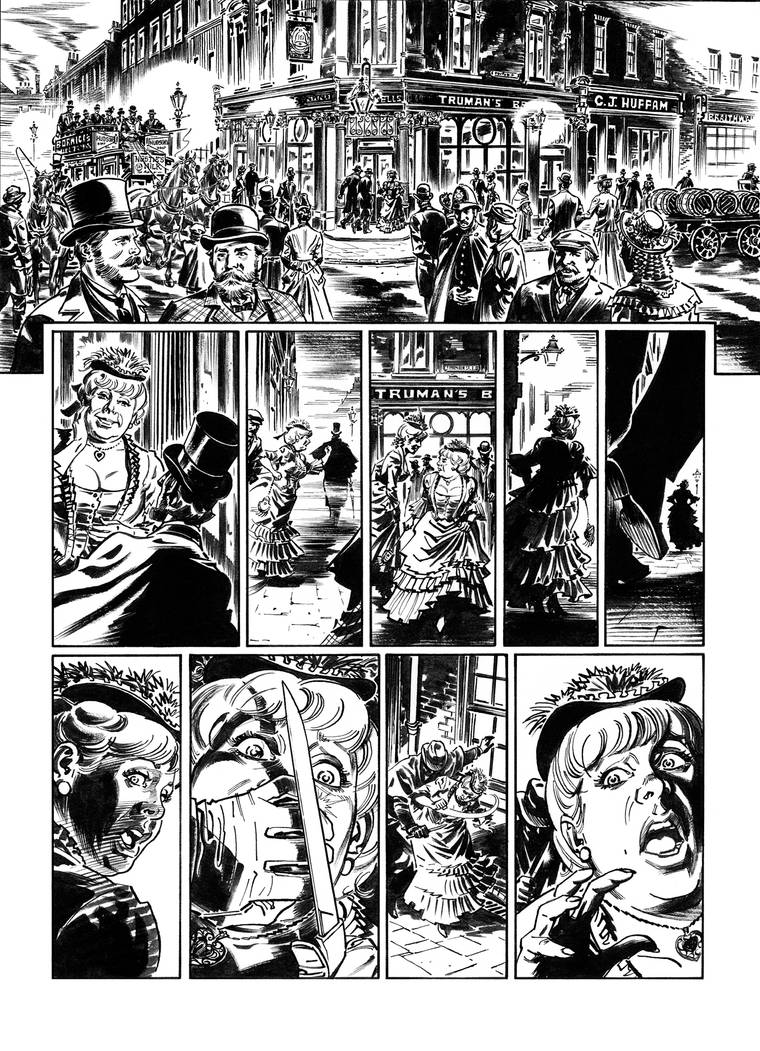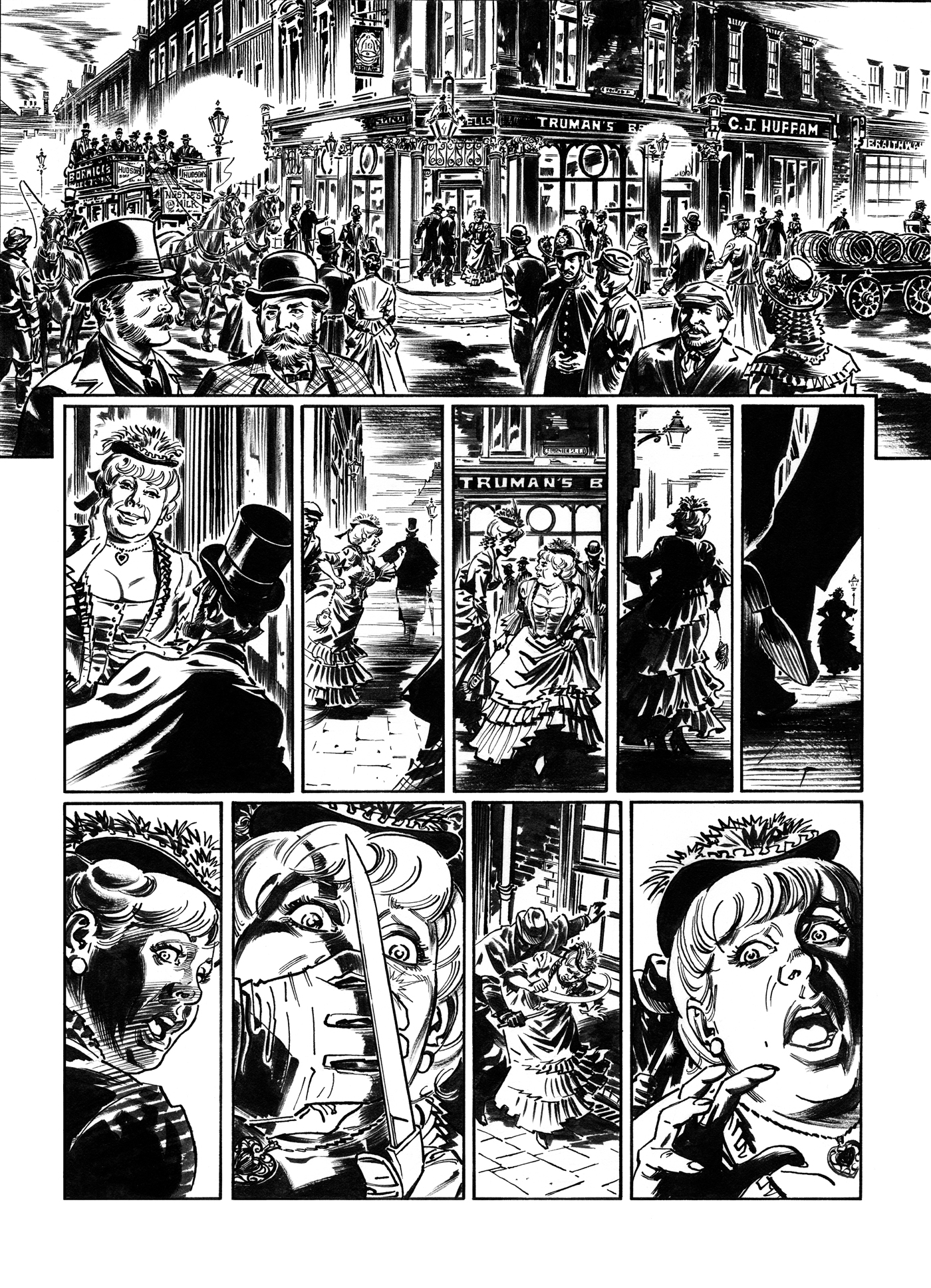 Watch
Scene at "Ten Bells Pub".
This is for the graphic novel "Van Helsing Vs. Jack the Ripper Vol. 2" written by Jacques Lamontagne (also an incredible artist) to be published by the French publisher Soleil.

Bill Reinhold - Pencil and ink


Great work, setting the time, place, atmosphere... can almost taste the coal dust in that fog...
Reply

Geez!!!! What an epic spread Bill! Just beautiful!
Reply

Great pages Bill! Has a similar feel to the great work Butch Guice and Mike Perkins did on Ruse.
Reply

That was great work on Ruse! I think the period and similar influences give that feel.
Reply

Reply

Reply

Great page Bill, but Panel 1 is just stellar!! I love the separation from all the subjects, the mood...just awesome!
Reply

Thanks Jeff! That became one of those pages that someone should have ripped out of my hands.
Reply

It really looks great! Reminds me of the old ink drawings my dad used to have hanging in the house when I was a kid; the old period pieces of whatever the topic was, all done in ink, with the slight browning of the paper. That particular panel would look great as a print done just like that!

Reply