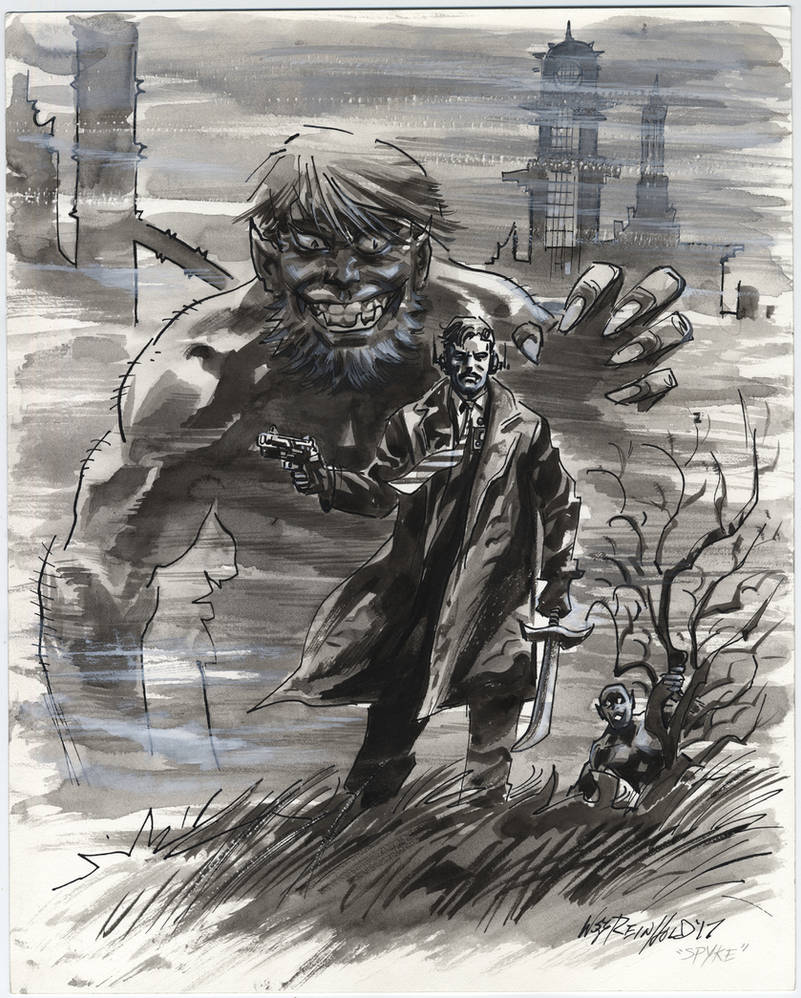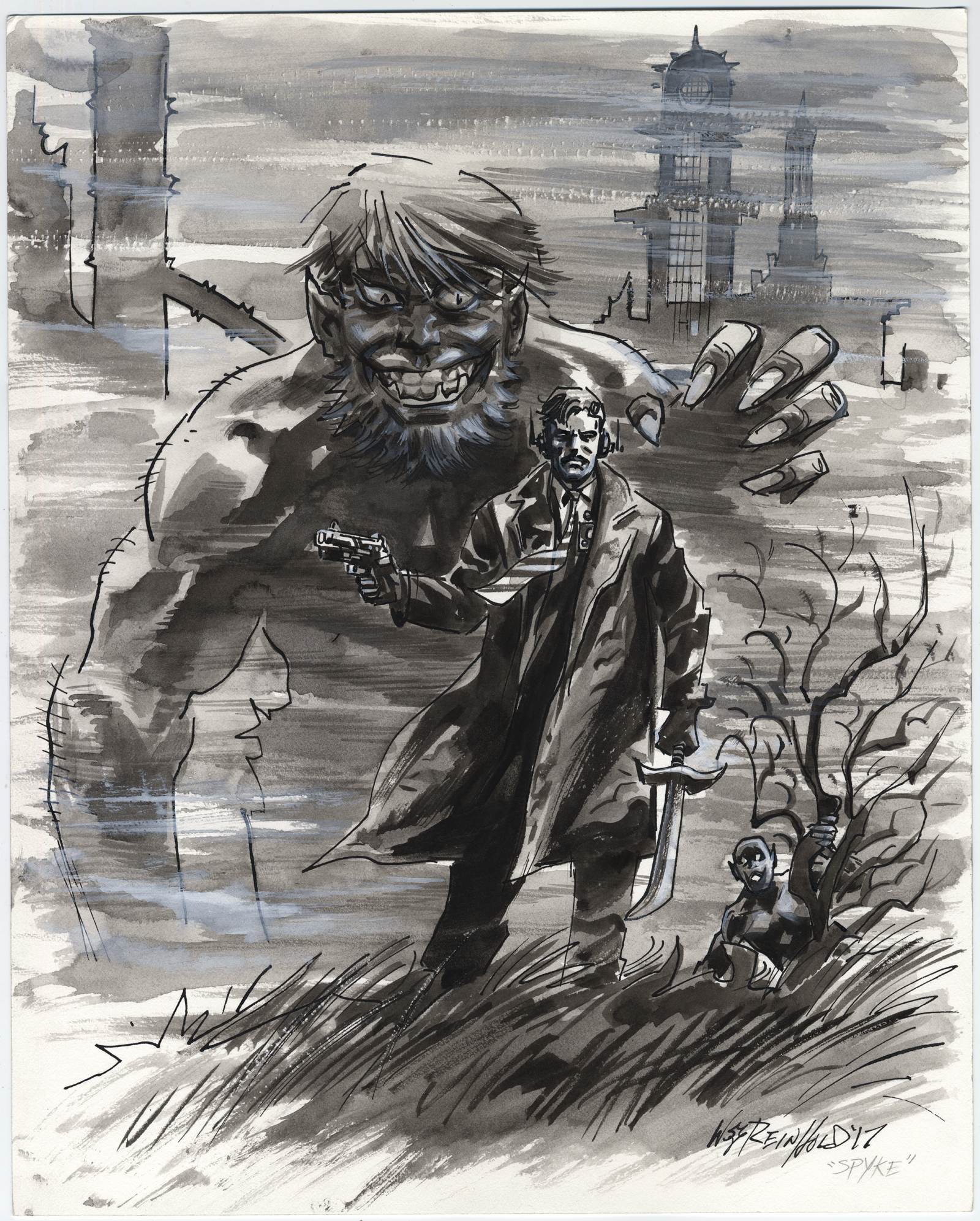 Watch
Unpublished Pin-up of SPYKE by Bill Reinhold.
SPYKE is a co-created series by writer Mike Baron and Bill Reinhold that was originally published by Epic/Marvel in 1993.
Done in india ink applied with crow quill pen and Lamp Black and White gouache with brush.

How the hell did I miss this title??? I just looked it up and saw that it was in the Heavy Hitters line, which I do recall. They say the mind is the first thing to go so I'm hoping I have these issues stored away in a long box somewhere and just forgot about them. That doesn't seem likely so it looks like I'm going on the hunt!
Reply

Reply