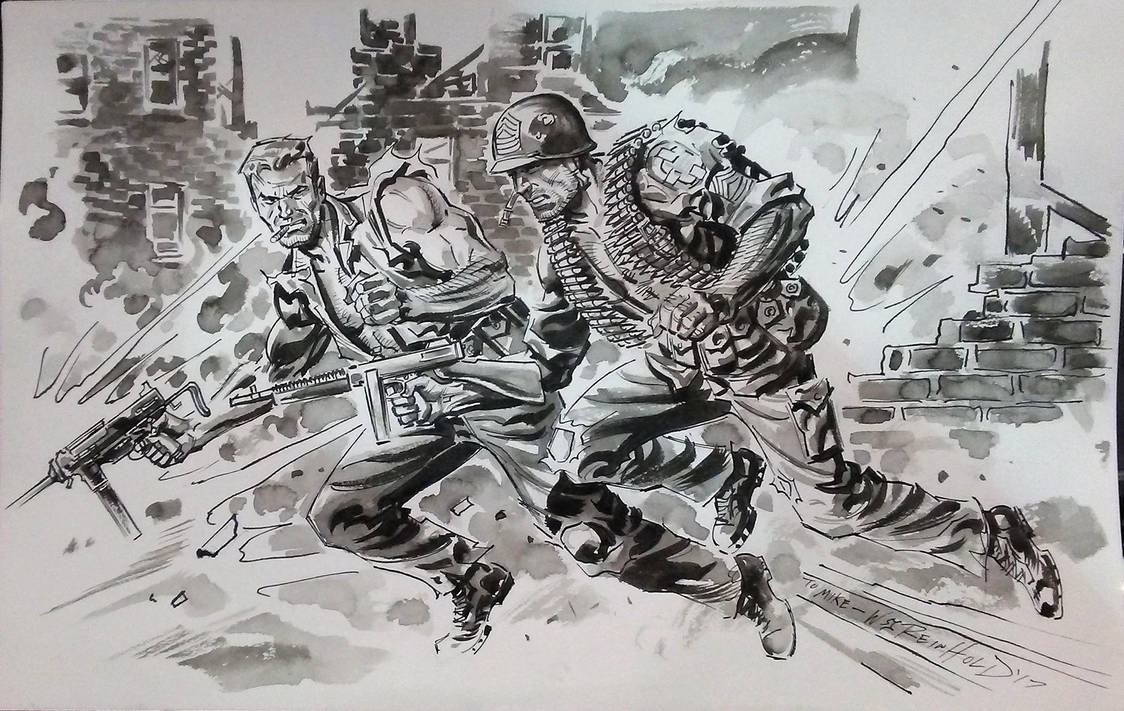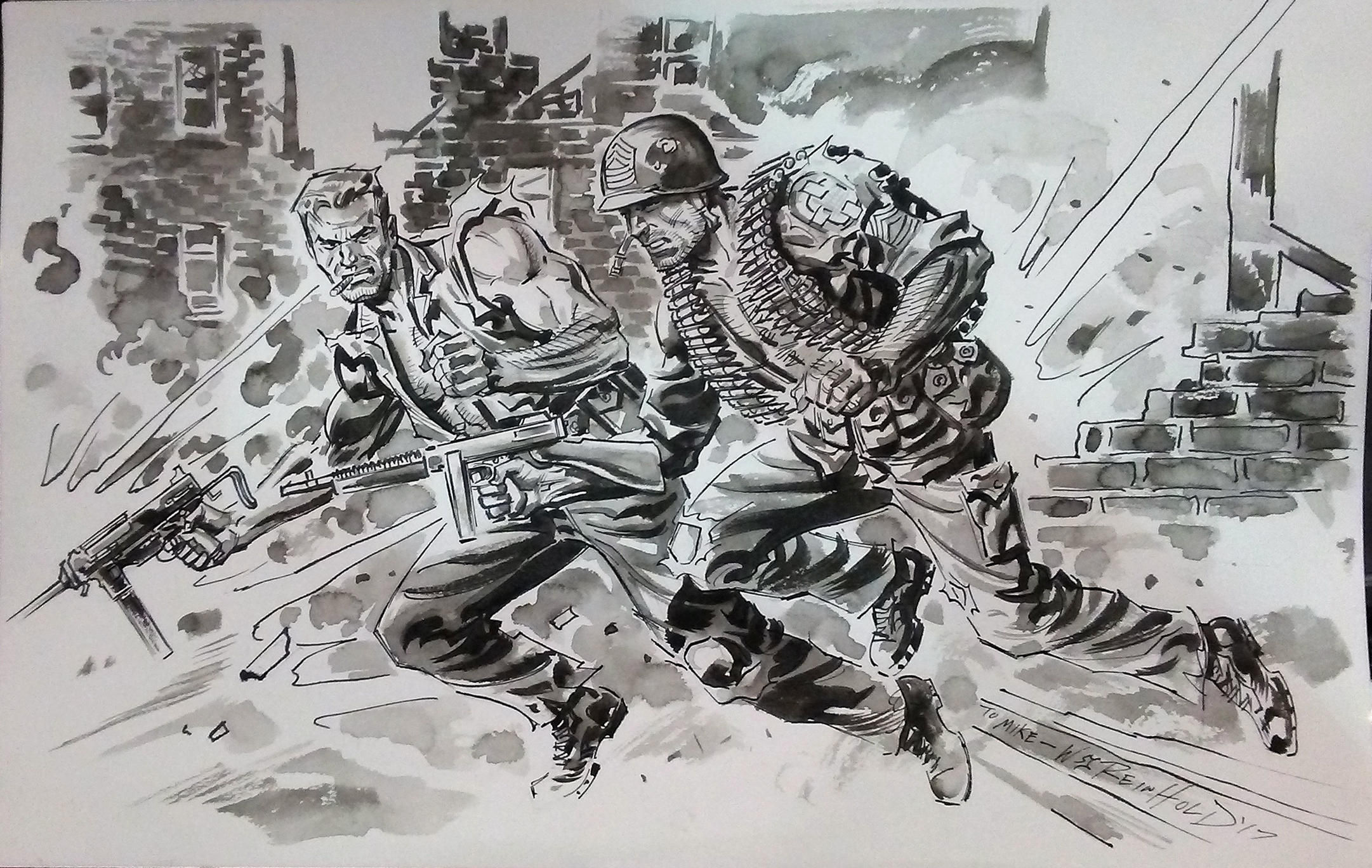 Watch
My friend Mike Fleming once again challenged me to a Marvel/DC comic characters duo con sketch at Wizard World Chicago 2017. Right up my alley right now combining Sgt. Fury and Sgt. Rock. Lot's of fun!
Art by Bill Reinhold done in inkline with 513EF crow quill, and washes with Lamp Black gouache.

That would be an interesting pairing!
Reply

Wow.

This is a great sketch of two characters I've long enjoyed and you did a fantastic job!
Reply

Outstanding! This is truly fantastic!
Reply

C'MON YOU APES, YOU WANNA LIVE FOREVER?! Very nice!
Reply

Reply

Reply

Reply