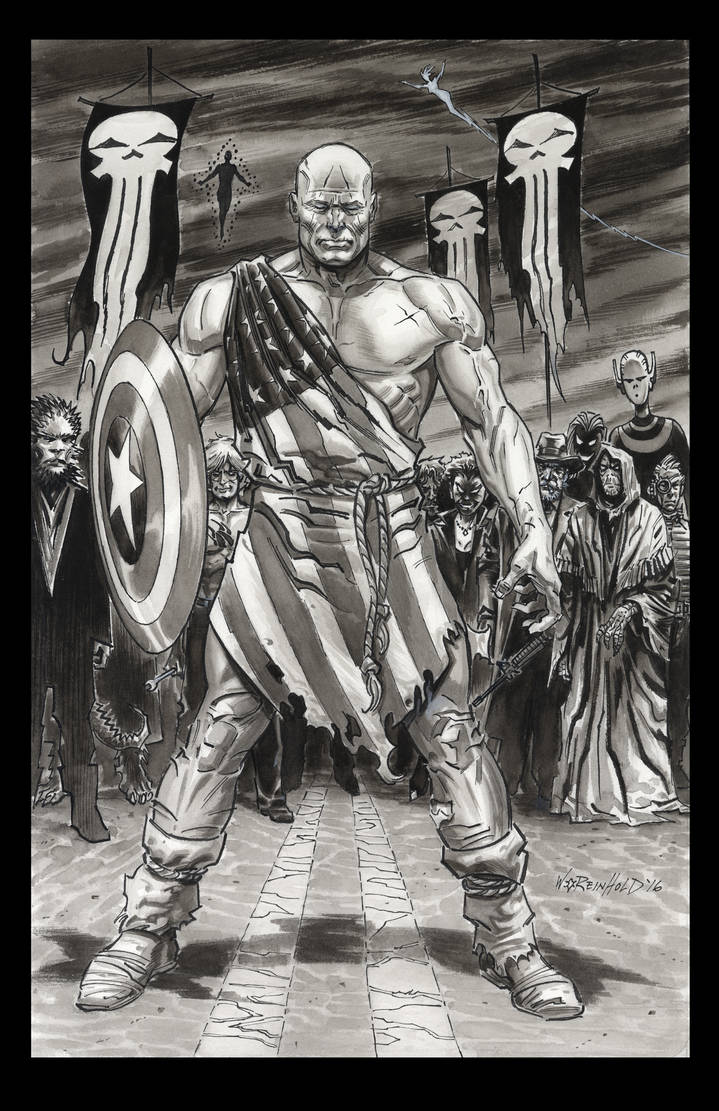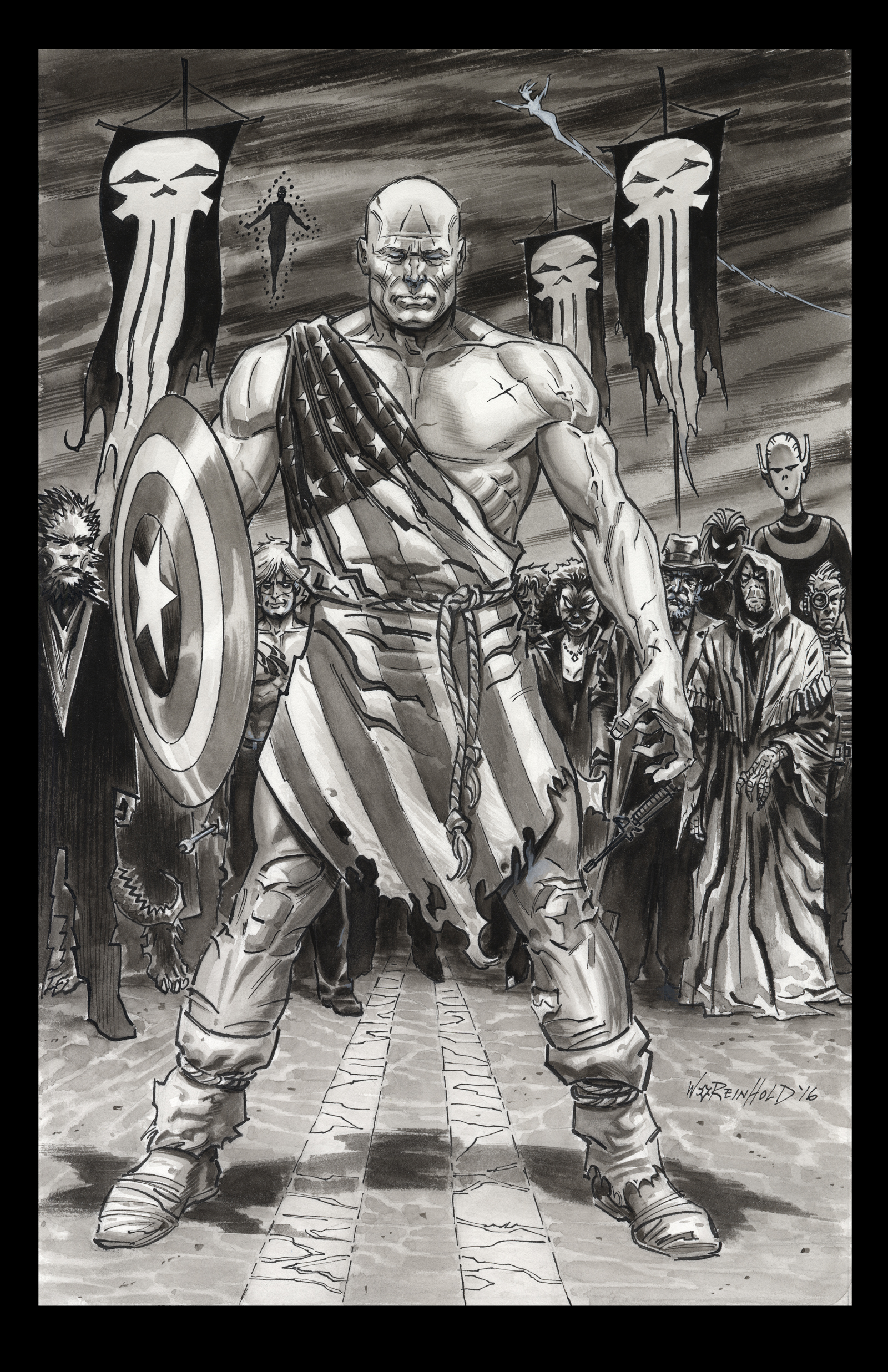 Watch
Art by Bill Reinhold
Earth-X Captain America 2016 Commission-
Crowquill Ink line, and Lamp Black gouache blacks and grays, with added white with brush. 10" x 15".

Reply

Reply

Great hero and great rendition of him...
Reply

I love Earth X. It makes me mad they had to ruin it with the sequels. Earth X was just... perfect.

This is the best version of Captain America too.
Reply

I understand Scott. As you might imagine I feel different. There was even more story to tell.
Thanks for being a fan of Earth-X!
Reply

I would love to see a different set of sequels to Earth X using your ideas and Alex Ross'. I feel like Universe X was disjointed, rushed, and padded out. Like, it was meant to cash in.

Not that I'm against making a buck on a good franchise, but I'd love to see you guys take another stab at it.
Reply