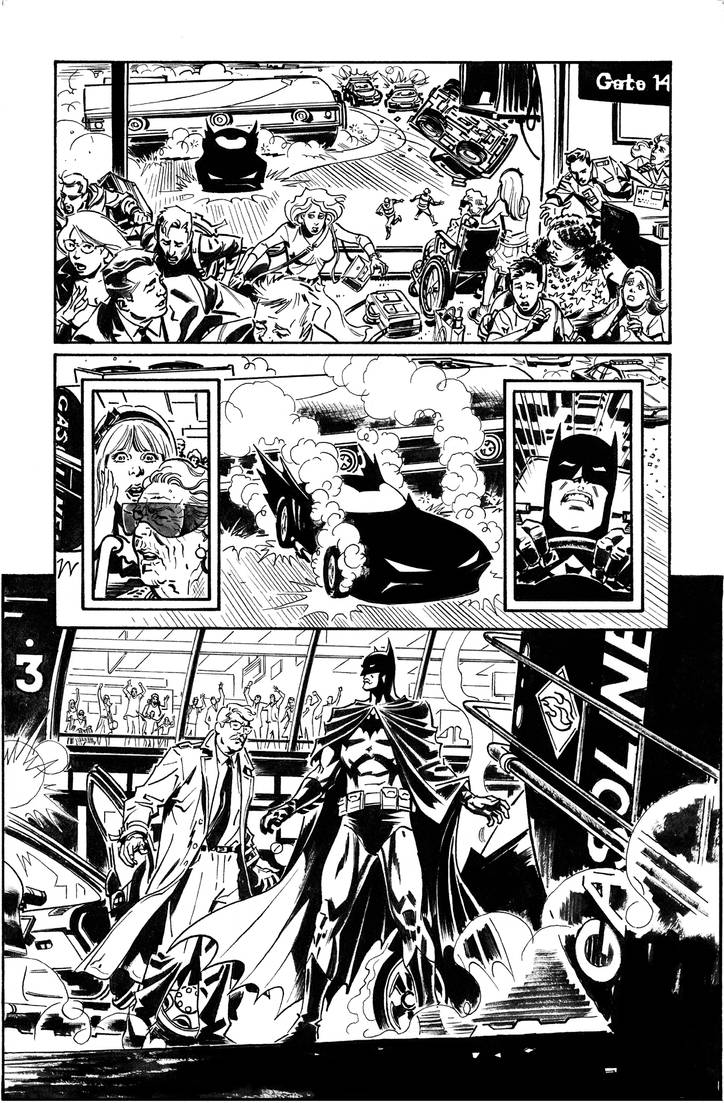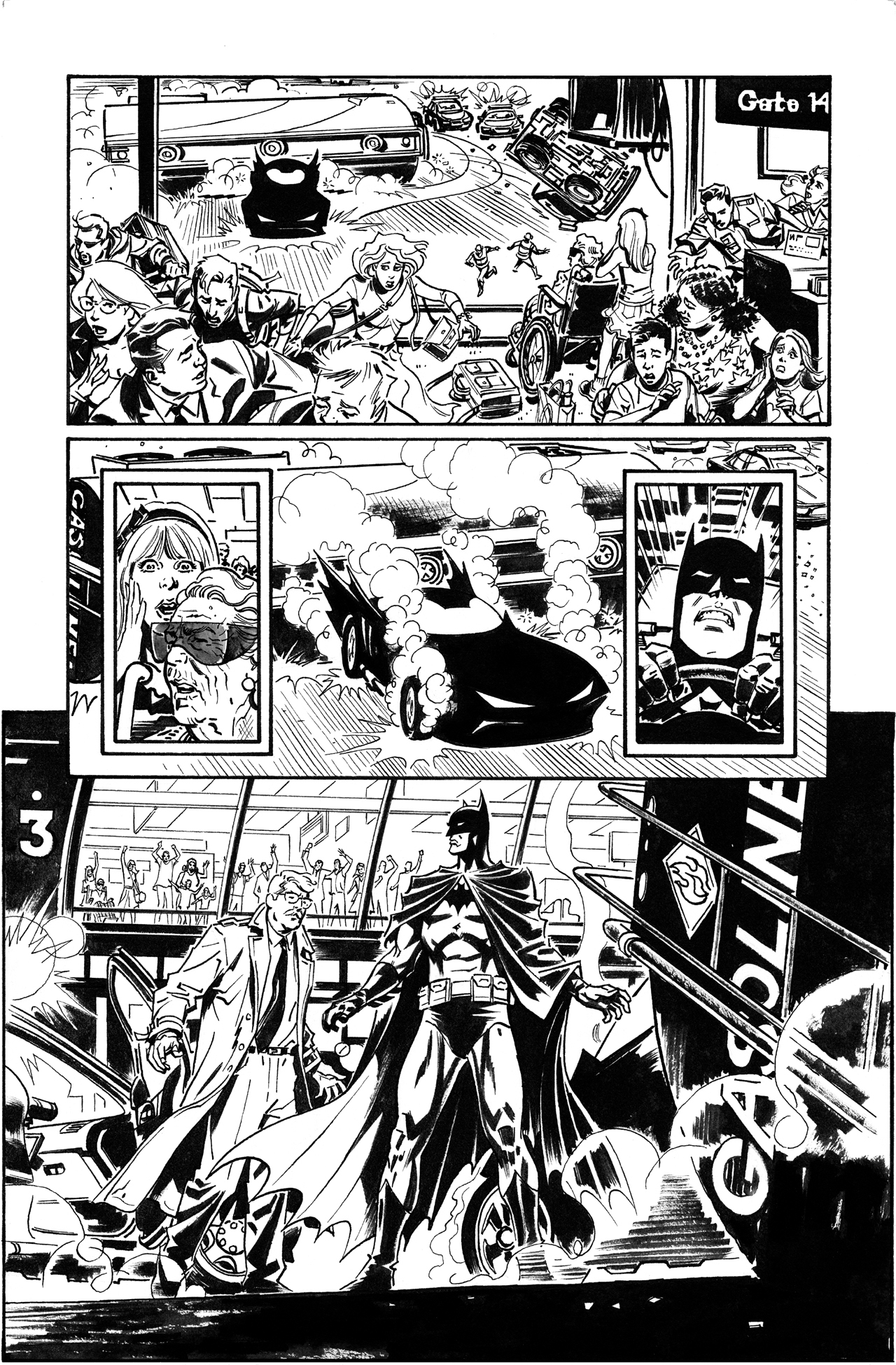 Watch
DC Comics Guide p.03
Batman story by Carl Potts - "Arrivals and Departures" p.03 of 3
Bill Reinhold - Pencil and ink 2012
I was very honored to be included in Carl Potts' important book "The DC Comics Guide to Creating Comics: Inside the Art of Visual Storytelling." Published by Watson-Guptill October 8, 2013.
In chapter twelve "Watching the Pros Work", Whilce Portacio, Bill Reinhold(me), and Phil Jimenez were asked to illustrate the same three page Batman story giving the reader a look at the different approaches. Each artist detailed their process for telling the story with notes, layouts, and their finished page. Carl also made additional comments to each.
Lastly Carl also drew his own version showing us how he envisioned his story.
My other two pages-

the pages look Fantastic Bill,I'll have to pick up that book maybe it'll help me on my quest to use Negative space and shading.
Reply

Fantastic pages! Bill I like a lot both storytelling and art!
Reply

Thanks Simone! Intimidating to do when you know three other artists are drawing the same story. I did my best with my own take and I think each is unique.
Reply

Those pages are FANTASTIC Bill!!! I'll be ordering my copy from Amazon today!

Reply

Awesome pages! I will have to pick that book up!
Reply

Thanks Jason! It really is a great source for anyone wanting to be a better storyteller. It's been Carl Potts' passion his whole career.
Reply