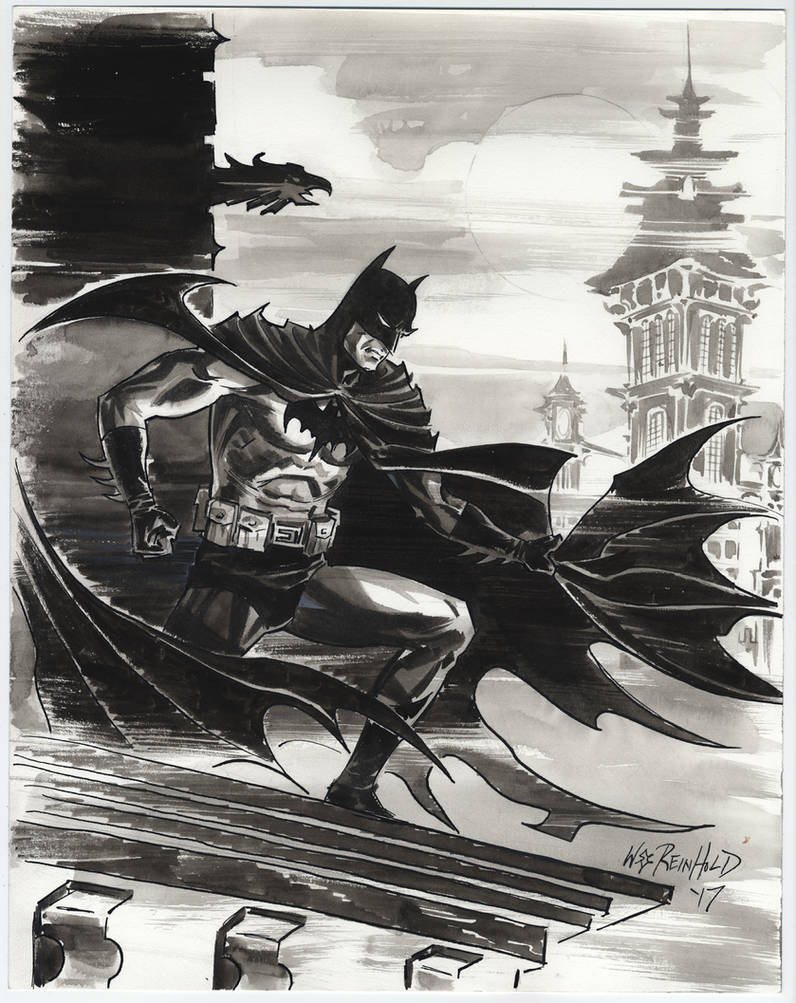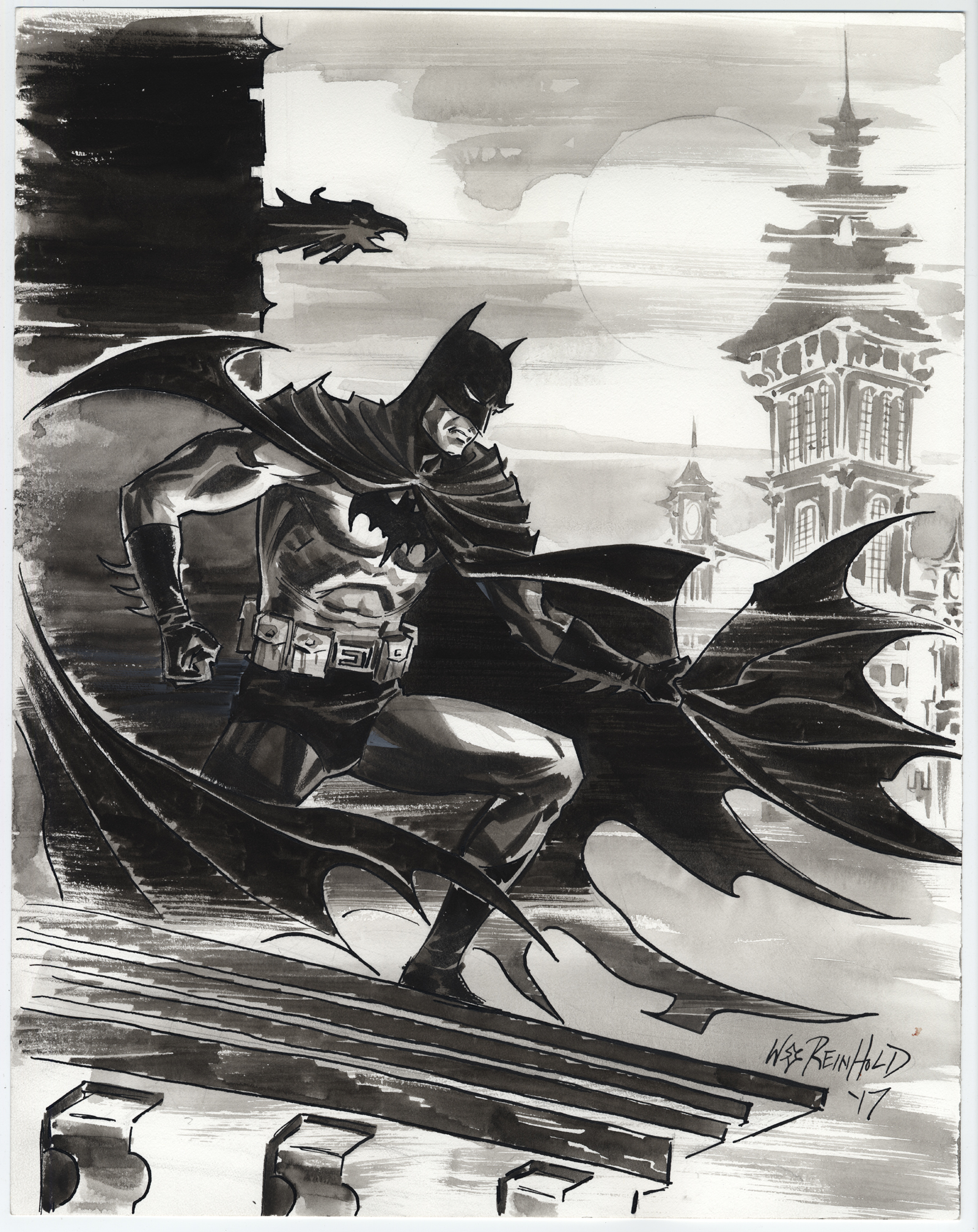 Watch
Unpublished Pin-up of BATMAN by Bill Reinhold.
Done in india ink applied with crow quill pen and Lamp Black gouache with brush.

MAGNIFICENT!

Reply

I've been buying/reading/following your work since Justice Machine Annual (though I haven't tracking down the Van Helsing stuff yet, I'm hoping for an english translation) and you just keep getting better.

I dig everything about this piece. Man, I've got to get a piece of your work some day.
Reply

Thanks a lot for the long follow! Don't expect a translation on Van Helsing, and BTW, this Batman piece is for sale

.
Reply

Reply

Reply