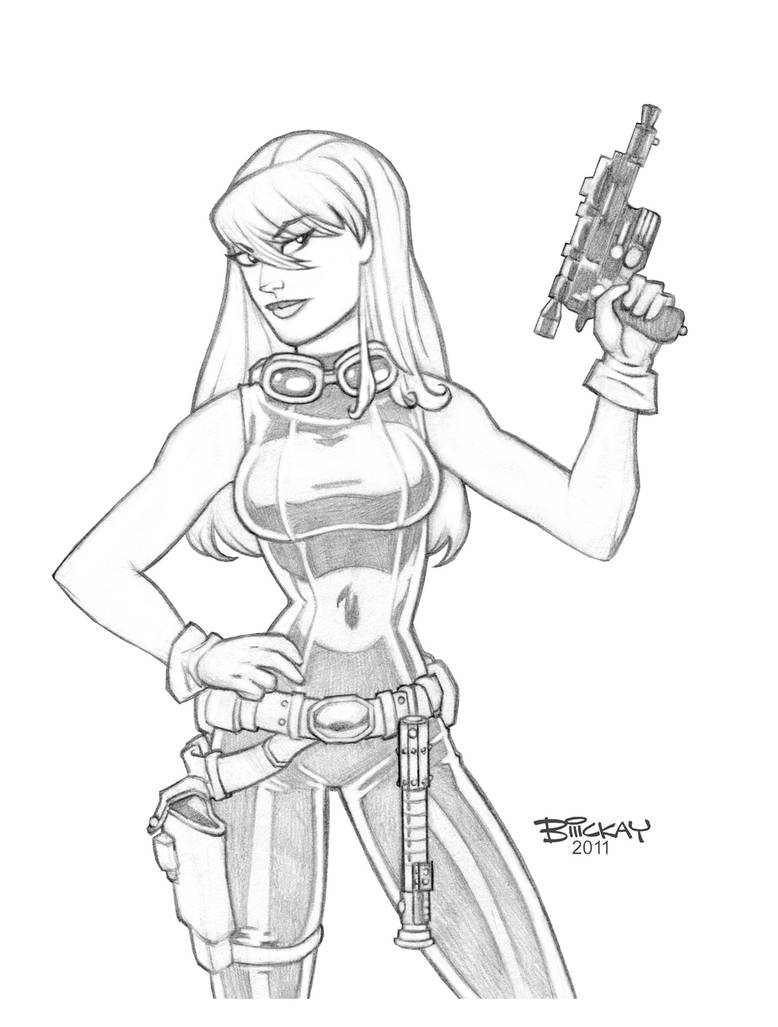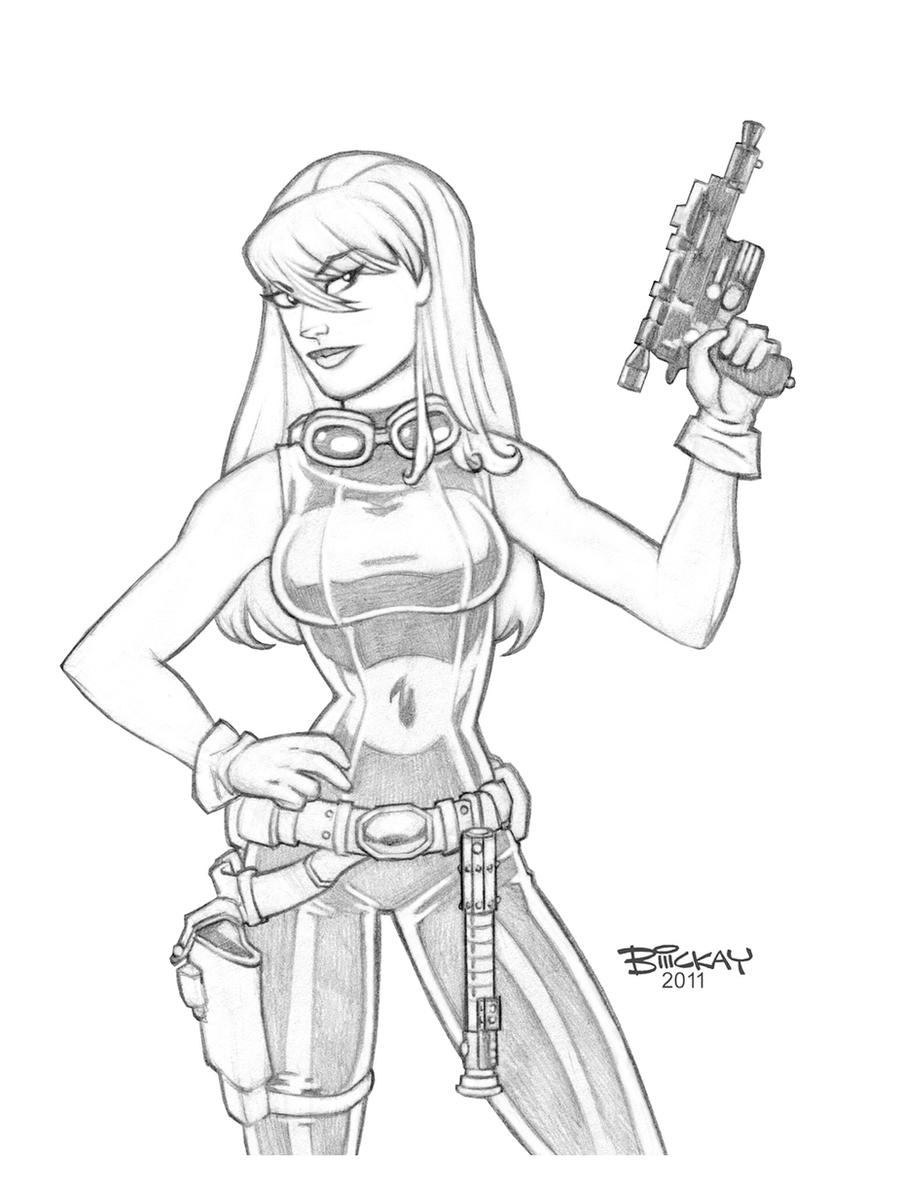 Watch
Mara jade in pencil for a friend.
4" x 6"

Ever thought about doing a Black Widow like this?
Reply

Nice job shining up the outfit

that looks really cool!
Reply

EEEEEE I LOVE MARA JADE!!!!!!!!!!! Amazing job!!!!! She rocks!!!!

*favorites immediately*

Reply
She looks really cool here

Reply

Thanks. Far from her traditional look. I just had fun with this. A more serious one to come.
Reply

Why "far"? As for me, she looks classic at her best! I love details of this pic, especially lightsaber and blaster (although personally I prefer comic version with her hold-out blaster, without l-saber and with hood

).
Reply

Thank you. As for non traditional, I just meant cartoonish. She has bangs also. You don't see her with those very often.
I do like the hood. I'll have to try that version next time.
Reply

Reply