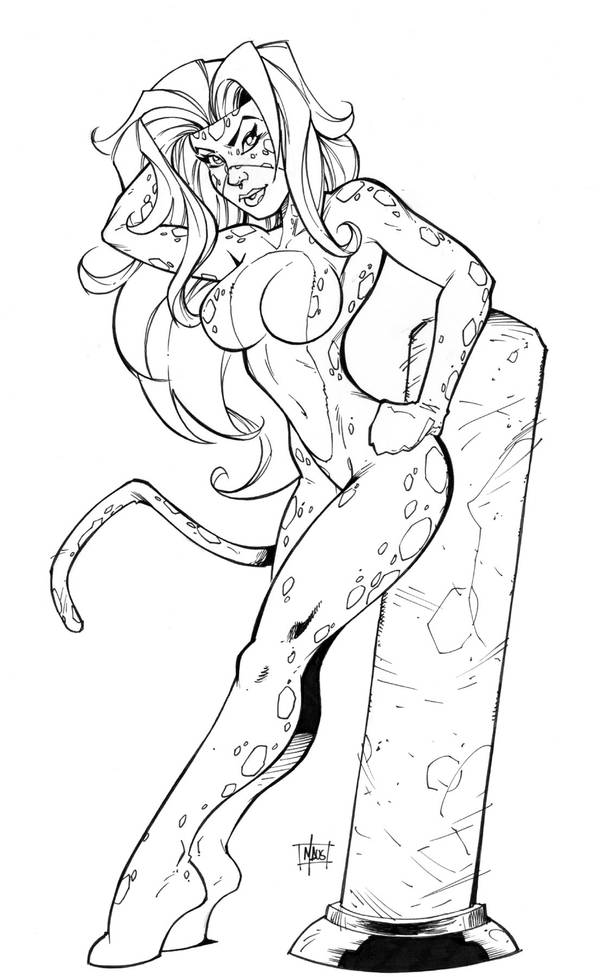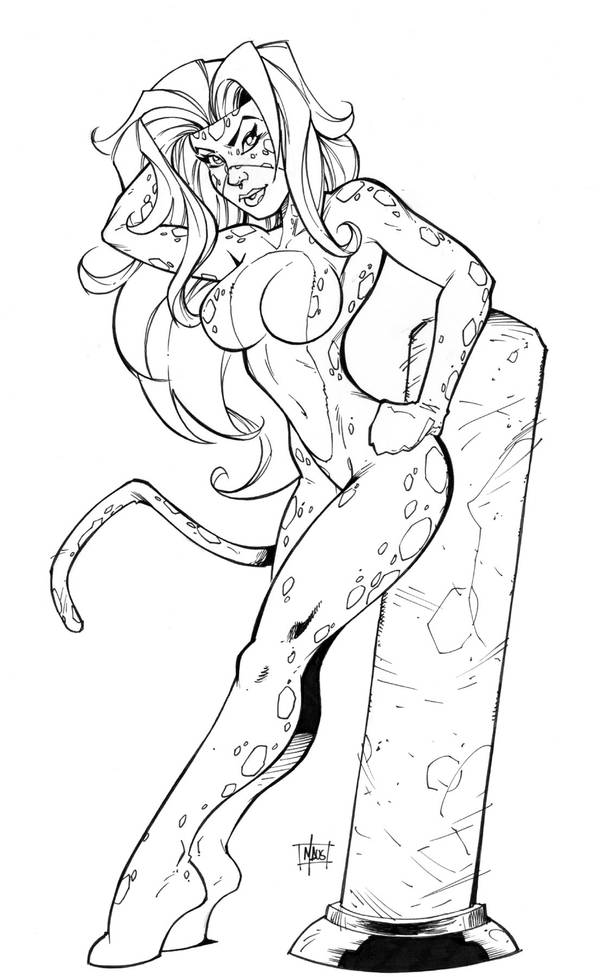 Watch
Leopard Lass for Argo Comics



art by Bill Maus

Reply

I think this is some of your best work. Nice piece
Reply

Thanks for the cool comment on the art

I really like this character-- I finished up an issue featuring her and the rest of the Sorority of Power for ARGO Comics recently...
really fun book to work on! Anyways-- glad you like!

Reply

Love it man. I can't draw women worth a spit and I'm always impressed when others do so with such style. The inking's great (though I hate Penstix), keep at it!!!
Reply

THanks! Glad you dig the piece-- getting better as time goes on--
yeah, those penstix are really bad on good strathmore paper... sucks 'em dry. I have to end up using the cheaper comic illo boards cause they have a smooth finish...then the ink glides on pretty good and doesnt erase off when I get rid of the penils-- but in the long run, I really use 'em cause I have a hard time waiting for ink to dry and I wipe my hand across the drawing too soon! D'oh!
Theres some effects that just HAVE to have a nib or a brush though no matter what, so I end up mxing it up a bit

Thanks again for checking in! It keeps me motivated

Catch ya later!
Reply

The reason why hate(yes it's strong but true) Penstix is that they fade so quick. I did work on a Spidey pin-up and I did the webbed background with Penstix, and Spidey in ink and Microns. The inks on Spidey remain pretty dark, while the Penstixed webbing is now brown/purple.

But hey, to each their own, and keep up the good work.
Reply

I appreciate you letting me know-- I'll have to keep an eye on that and maybe look at some of my older art and see if anything has faded over time. I may have to switch to something else --
I want to go with just ink for everything...but Im not steady enough to pull it off ... I can try using the microns again if I need to go with something else-- anyways, thanks for the heads up on the fading

Reply

You're welcome.
Yeah, as much as I want to learn brush inking, I suck at it, which is why I stick with Microns, or if i feel really on top of my game, I'll use the quill.
Reply

again as usual, great line art

can i ask a question? how many types of pen do you use?

i mean do you use 0.2 / 0.4 ? or do you just use a brush pen? you have a very smooth thick and thin lines


Reply

Thanks

Ive worked for a long time to get that variation on the lines-- I use PENSTIX markers mostly, simply because I dont have time to wait for ink to dry! I use all three sizes... 0.3, 0.5 and the bigger one... for the really thick lines, Im actually drawing the outline of that "line" and filling it in to give it the appearance that I did it in one stroke--
THanks again for noticing--a lot work goes into trying to make it look simple and flow--

Reply

cool man, it really looks good!

um do you have any tips on thick&thin? i mean from what little i know its about lighting - thicker in shadows and thiner in light, but some how i don't really quite get it

Reply

The best lessons Ive learned about line thickness and weight ( and believe me, theres more than one way to handle these issues ) -- are one of two ways... I learned the most about this through cartooning and drawing caricatures ( which I did at theme parks and corporate parties for a few years ) --
1. as you draw your lines, make them thicker towards the bottom, making the line appear to have weight-- which is kind of the same as what you mentioned with thinner lines in the light and thicker lines in the shadows , if you can imagine that the light source is coming from the top. example, if you draw a circle...the top of the circle would have a thinner line and as you come around to the bottom of that circle, it gradually gets thicker till you get to the very bottom where the line would be at its thickest. I used to practice with shapes like ovals and squares to sort of get the idea of it in my head...
2. thin and thick lines can be used to seperate parts of an image to make them have more dimension-- example, if you have a thick line on the outside of a "leg" and theres something that is going behind that "leg"...then what ever that something is ,will have a thinner line where is meets up or touches the leg to make it look like its futher away( even if it has really thick lines elsewhere) ...or behind. I may not be phrasing this right and I might sound like Im rambling-- but I hope this helps a little.
Theres never one rule that you can apply to everything-- but the trick is making sure that when lines intersect or come close to each other, that these lines have different weights to them. Try imagining that every shape in the drawing is like that circle shape that I mentioned above and see what happens...
--that or Im just crazy...

Reply

wow thanks man, appreciate it

and you're not rambling but you're crazy,-- noooot

kidding man. so ill try do what you have said here, and i guess it really depends on how we see it in our art, some may have their own way of doing things and some have others. but theres no really a particular way, or a fix way, its just art i guess

, well one thing for sure- ill keep practicing

thanks again for your advice, you're a real help

Reply