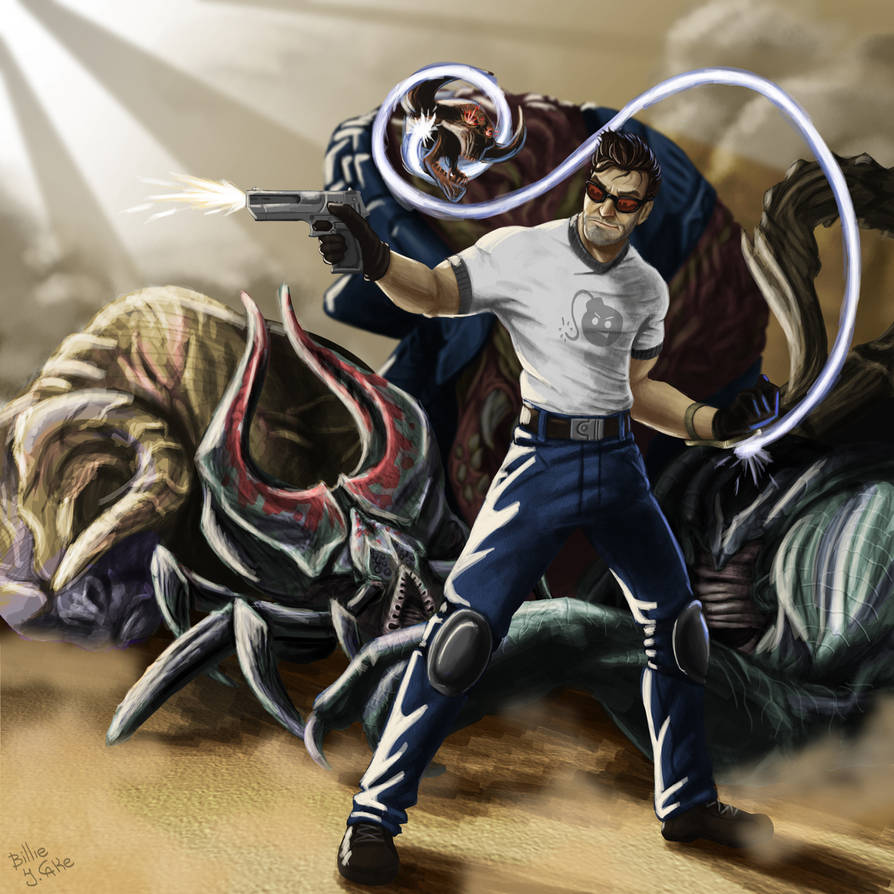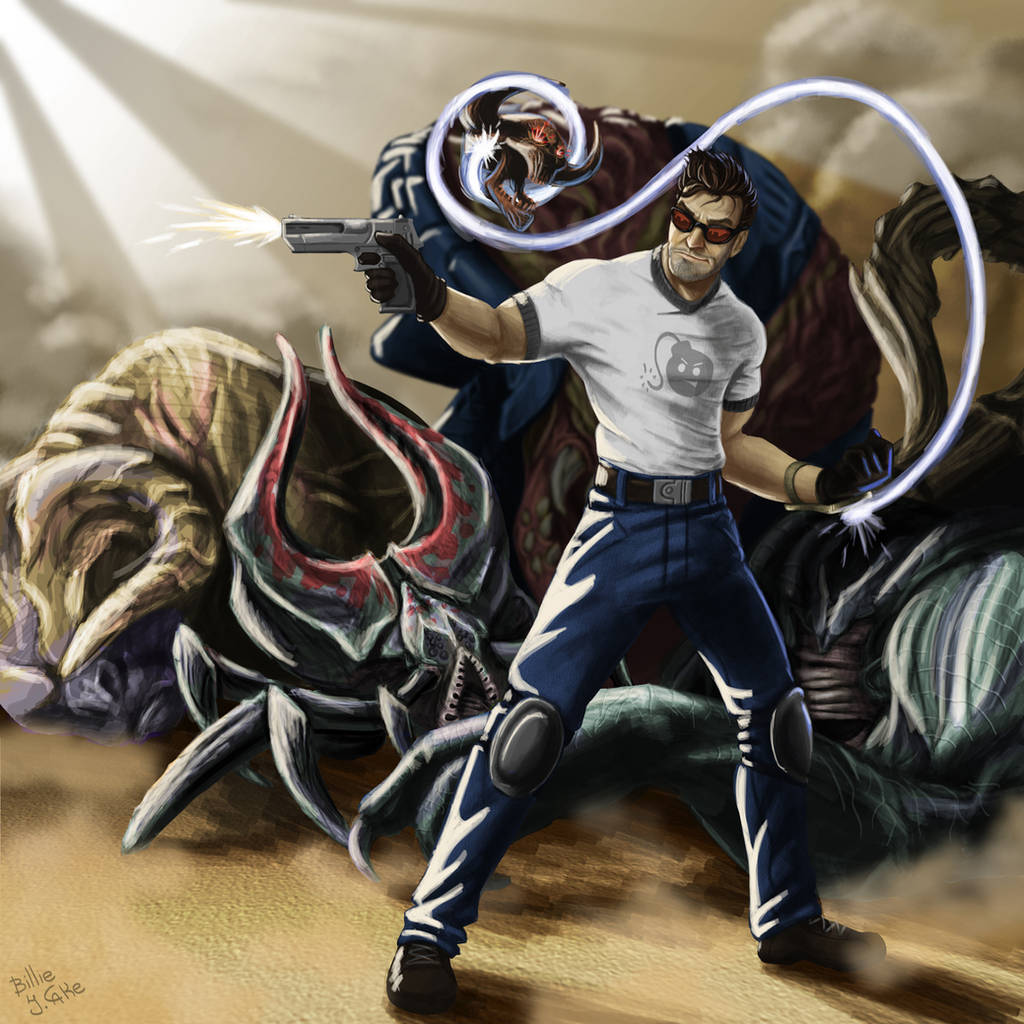 Watch
One of the immortal stars of gaming history!

i heard the mutilator is actually a bitch to use, lol. nice work! what really sold this to me was the windswept hair.
Reply

Hehe, mutilator is rather easy to use once you get timing right. And a fun thing to have too in my opinion: one can safely ignore its existence (playing the game in classic style) or perform some spectacular kills adding even more variety to the mayhem. Also, you can sort of 'ride' werebulls. And with some help behead those awesome Khnums.
The hair thing actually inspired by SS3 Artbook. There's a concept art of the first cutscene in there: Sam leans out of the chopper to look at Major Bio-Mechanoid... and his hair is not glued to the scalp. Very cool and dynamic frames. Ah, I wish cutscenes were more like this in the final game.
Reply

Not often you see a picture of Sam actually using the Mutilator
Reply