Hello, everyone! I'm
Rikato-T
, the founder of Billiam's fanclub. It seems that Billiam-X has started a zombie infection. In one of his recent pictures, he drew himself as a flat-chested female zombie, AKA Bella. Well, some users have challenged his claim of 'Best Zombie'. If you draw yourself as a female flat-chested zombie, we'll feature your drawing in this journal and add your picture to the gallery!
Just comment a link of your picture below or mention this group in your description!
So will you accept the Billiam Challenge?

Kato-chan out!
Zombies
by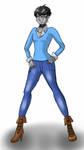 by

by

:thumb457245869: by

by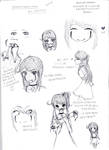 by