Dear Reader
I have become spread thinly across the web and must apologise for my own shockingly low rate of response to comments and keeping up with those I watch. I'm finding the Deviant Art layout overly fussy and submitting pieces unnecessarily complicated (and my god - please revise those categories!). The mobile layouts are still fairly dire. Also non-DA users struggle to navigate around galleries when I send them links. I'm guessing I don't help my using too many widget-gadgets on my profile page. So, I'm guilty of adding to this clutter.

I'm also baffled by how the DA community functions - just getting to the forums is a mystery to me and the competitions are too large, the prizes meaningless. I hate live chat and shout-boxes. Paying cash out from shop profits is virtually impossible unless it's dividable by pie, mmm pie, and yet I'm paying for the privilege of having a DA premium membership (for the moment). Vanity publishing is cheaper elsewhere, no really, it is. Nonetheless - DA is a font of creativity and a majority of the accounts post only their own unique creations, so in that way it is still superior to the steal, share and reblog nature of social networking sites, but man, it could be better!
Anyhow, I am well. The day job, working at a couple of mental health drop-ins, hasn't killed me yet, I'm selling quite a few dungeon sections, taking the odd map commission and I decided that it was time to update my journal. But rather than list everything I'm doing on the web and in the Real World, you can come and visit me by following the links below.

Email:
billiambabble -a-t- gmail com
billiambble -a-t- gmail com
billiambabble -at- yahoo co.uk
Also ... inkedadventures -at- yahoo co.uk
And ... adventuresandshopping -at- gmail com
(
Edit 03Jan14
: Yahoo keeps sending spam to people so I'm slowly moving to gmail)
About.Me Page:
Which includes links to other things I do including Facebook and Google accounts -
about.me/billiambabble
about.me/billiambabble
Follow me, stalkers welcome etc.

Tumblr:
I post new content - but much is also reblogged from elsewhere - but that is the nature of Tumblr.
Personal Blog
billiambabble.tumblr.com
billiambabble.tumblr.com
Inked Adventures
inkedadventures.tumblr.com
inkedadventures.tumblr.com
Adventures and Shopping (RPGs)
adventuresandshopping.tumblr.com
adventuresandshopping.tumblr.c…
Websites and Blogger
Inked Adventures
- Modular Dungeons, Maps and tiles for RPGs
inkedadventures.com
inkedadventures.com/main
(Mirror site on Blogger: inkedadventures.blogspot.co.uk
inkedadventures.blogspot.co.uk
)
One of my Inked Adventures stores: bit.ly/IAstore
bit.ly/IAstore
on DriveThruRPG
Adventures & Shopping
-Casual reviews and commentary about new and old tabletop RPGs
bit.ly/rpgblog
bit.ly/rpgblog
adventuresandshopping.blogspot.co.uk
adventuresandshopping.blogspot…
CafePress:
Mugs, tops, tote bags, stationery. Monsters and fantasy roleplaying themes.
www.cafepress.com/billiambabble
www.cafepress.com/billiambabbl…
Instagram:
instagram.com/billiambabble
instagram.com/billiambabble
or web.stagram.com/n/billiambabble
web.stagram.com/n/billiambabbl…
---
Mugs on Deviant Art
I'm very proud to present my humble Dice Mugs!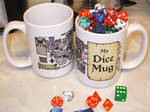 Original Deviation:
Buying Page:
www.deviantart.com/print/18051…
Dice Mugs are for tabletop gamers who need a multipurpose vessel for storing dice and for the consumption of beverages (unfortunately not at the same time). Buy now to avoid a dice-mug-less life:
www.deviantart.com/print/18051…
Monster Mugs...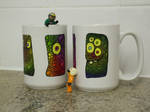 Go here to buy one:
www.deviantart.com/print/56913…

Almost no profit - mainly for fun.
---
If you like my monsters check out my DA portfolio page:
billiambabble.artworkfolio.com…
- there's a few monsters on that page which aren't currently in the gallery here (don't ask why, and maybe they won't EAT you)
---
I hope you are well / happy / content and that your own creativity never stalls!

Monster Hugs,, maulings and regards,
Billiam B / Will M.
January MMXIII