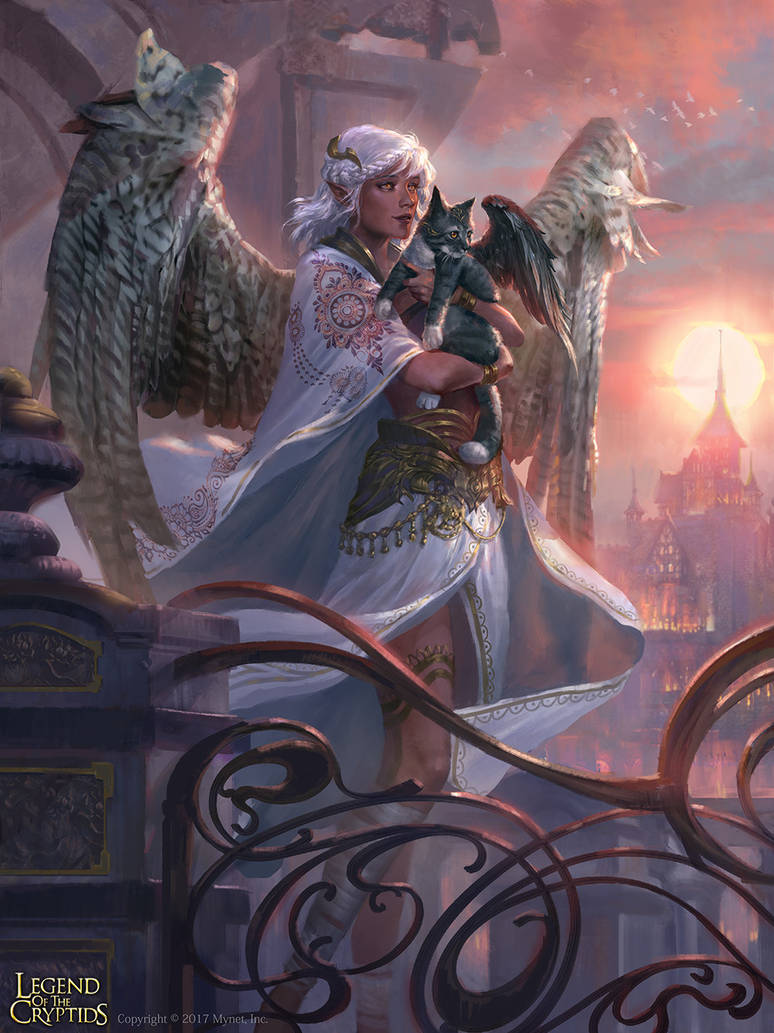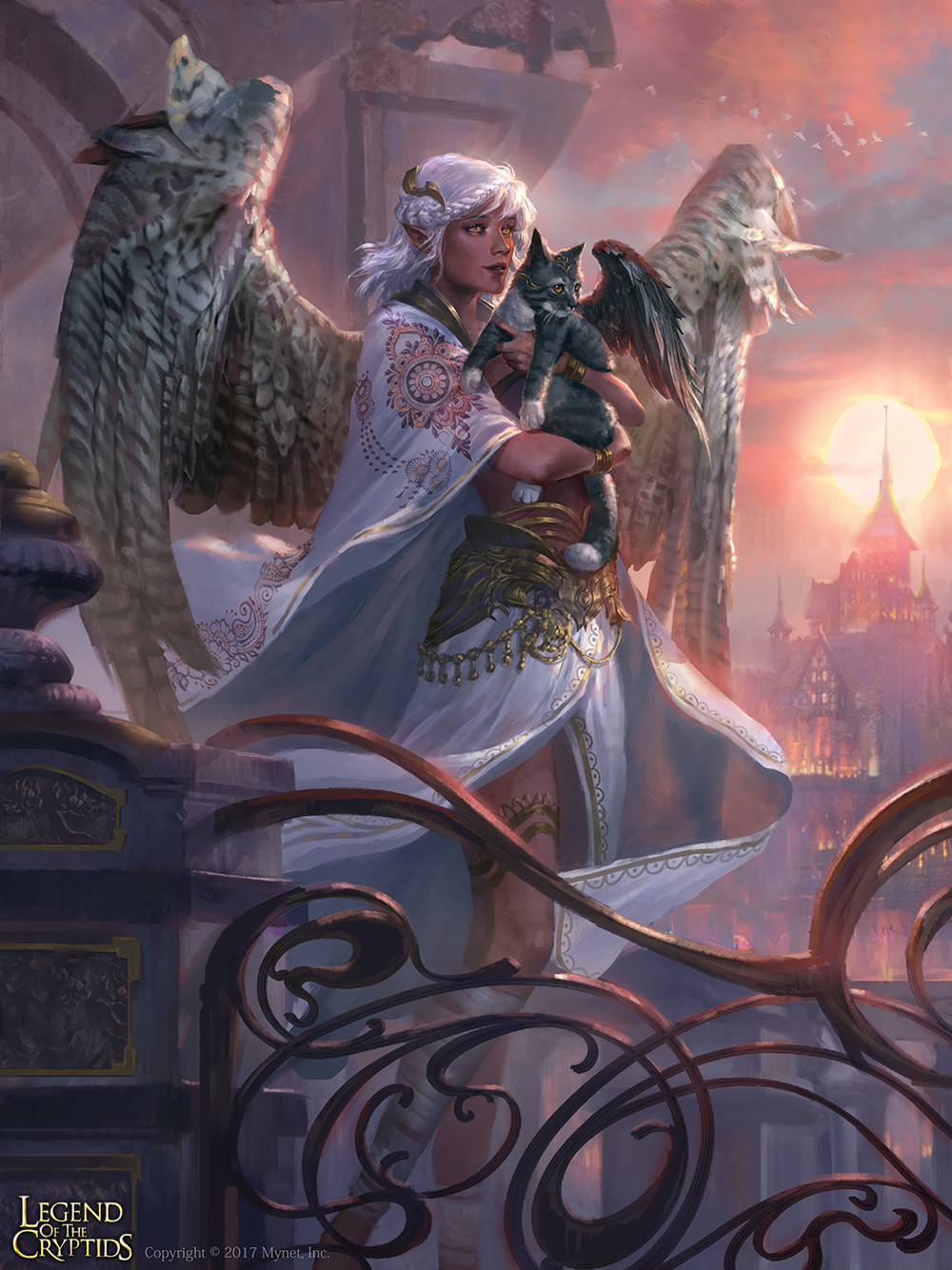 Watch
for Legend of the Cryptids © 2017 Mynet, Inc.
Thank you for looking


2 CUTE , love the Title ...
Reply

I know the castle in the background isn't supposed to be the focus but it looks really good; impressively detailed and very well designed.

The main character has a fantastic look to her as well, nicely detailed outfit, compassionate looking expression, and of course an interesting design with both her and the cat having angel like wings.

The lighting and colors look good here as well, definitely very stylish.

Great work on this.
Reply

Reply