Journal Entry:
Mon Dec 14, 2009, 1:23 PM
To Complete ASAP:
owed
mindsend
piccu #1:





sketching
Kiriban for
Mr-Tea-and-Crumpets





sketching
Kiriban for
rentabby





sketching
Hey all! Construction of the studio is going strong, we have the workbenches laid out and most of the heavy machinery in place and soon we can get things fully functional again for the first time in six months. I'm very excited to get my own work bench set up!
a
@ While I pick away at the last remaining items on my commissions list, I'm now open for more! Money is tight here, especially while we're still rebuilding after the move, and every penny will help with bills and holiday traveling and expenses!
I recently feel that I've started to get a bit better, but until I officially "level up" after the new year, I'm keeping my old prices so order now before New Year's for 2009 pricing! While this batch might not be finished in time for Christmas, A promise for art for a friend makes a great gift!

This round I will be offering:
PRICES:
CHIBIS: Solo: $15 Duo: $25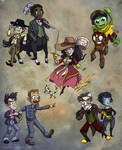 Something like this (one figure): $30 a piece. (Textured Background, add $5, more defined background $10-$30 extra depending on complexity. Please inquire for quote.)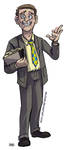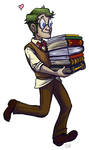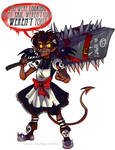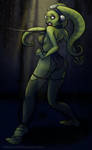 Something like this (two figures): $50 a piece.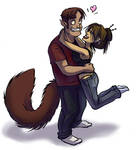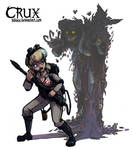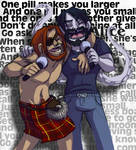 Two figures, full canvas composition with minimal background/setting: $75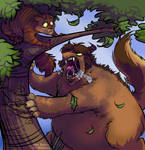 Large group or scene: Please contact for quote.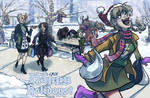 Character Design Sheet:
(One full body, and 5-10 "Detail shots" of expressions, details, additional forms, to be negotiated.) $150 flat rate.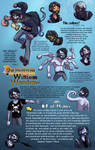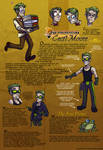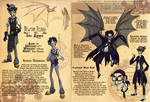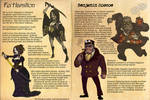 WILLS AND WON'TS
I will draw anthro, human, monsters, critters, fanart, anything you name it!
I will not draw porn or fetish art ARG I JUST CAN'T DO IT SORRY.
So step right up, folks!
Paypal payments only!
For Current Queue, see my most recent journal footer!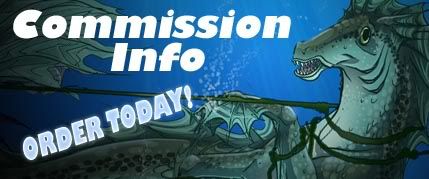 Current Queue:
A note: I will not start until references and payment are received!
Painting for Gleim (IRL pal):
PAID





falingard
PAID





Darkin
PAID





Puddum
PAID






:thumb34052303: :thumb101871162:
:thumb27702108:




*HUGS* TOTAL!
give Bilious more *HUGS*
Get hugs of your own
Listening to: ZOMBIES
Reading: ZOMBIES
Watching: ZOMBIES
Playing: ZOMBIES
Eating: ZOMBIES
Drinking: BEER

Watch

Hmm, sorely tempted. What's your rule on using the art after you make it? Like for promotional/marketing purposes.
Reply