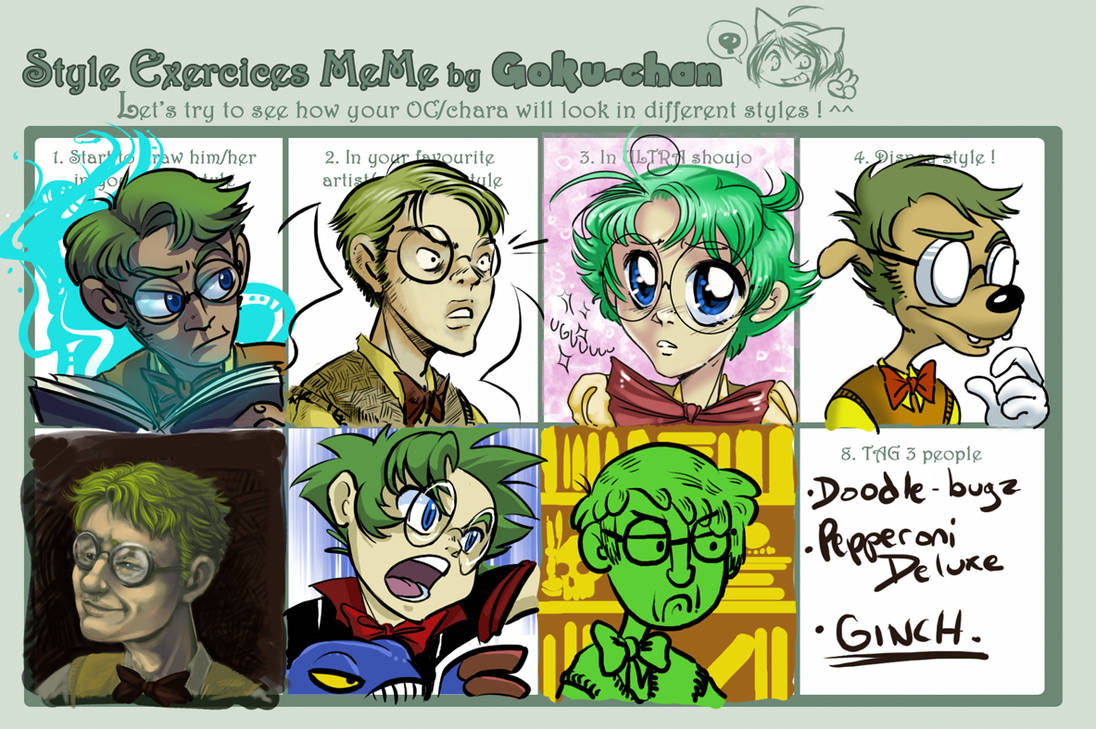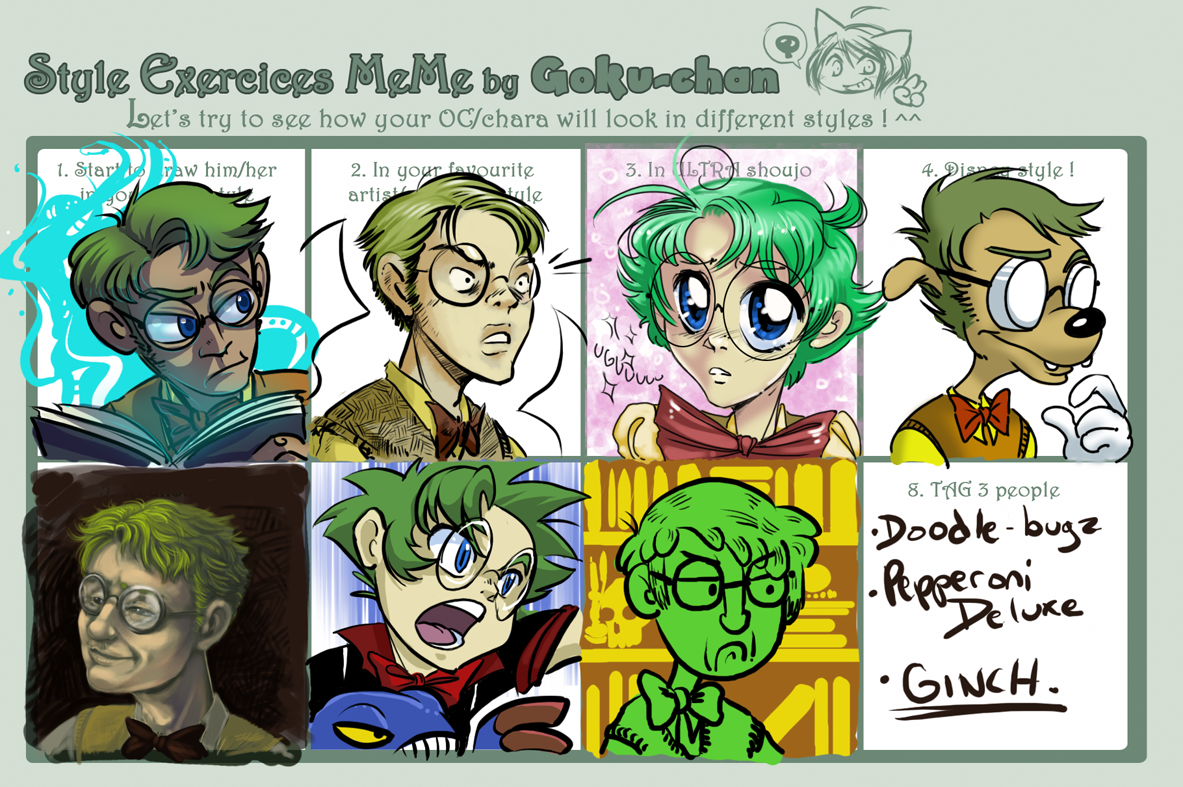 Watch
EVERYONE WAS DOING IT AND IT LOOKED FUN SO.... This was a great practice to get out of my art funk. X) Soooo fun to do.
Blank:
[link]
1. Normal my-style Cecil. Thinking he looks badass.
2. Favorite Mangaka- that dude who did 20th Century Boys.
3. SHOUJOU- KAWAAAAAAAIIIDESUDESU UGUUUUUU!
4. DISNEY- my style is already kind of disney reject so you get GOOF TROOP CECIL.
5. Realistic. Um. Kinda. idk I gave up on it.
6. POKEMON- Cecil would work for Team Rocket. Because he's a loser like that. And would probably have the dorkiest jump suit ever. With a bowtie.
7. DA Artist:

because his style is awesome and reminds me of Mission Hill.
8. Tags: You guys don't really have to do it. Except Ginch. Ginch you better do the fuck out of this one.