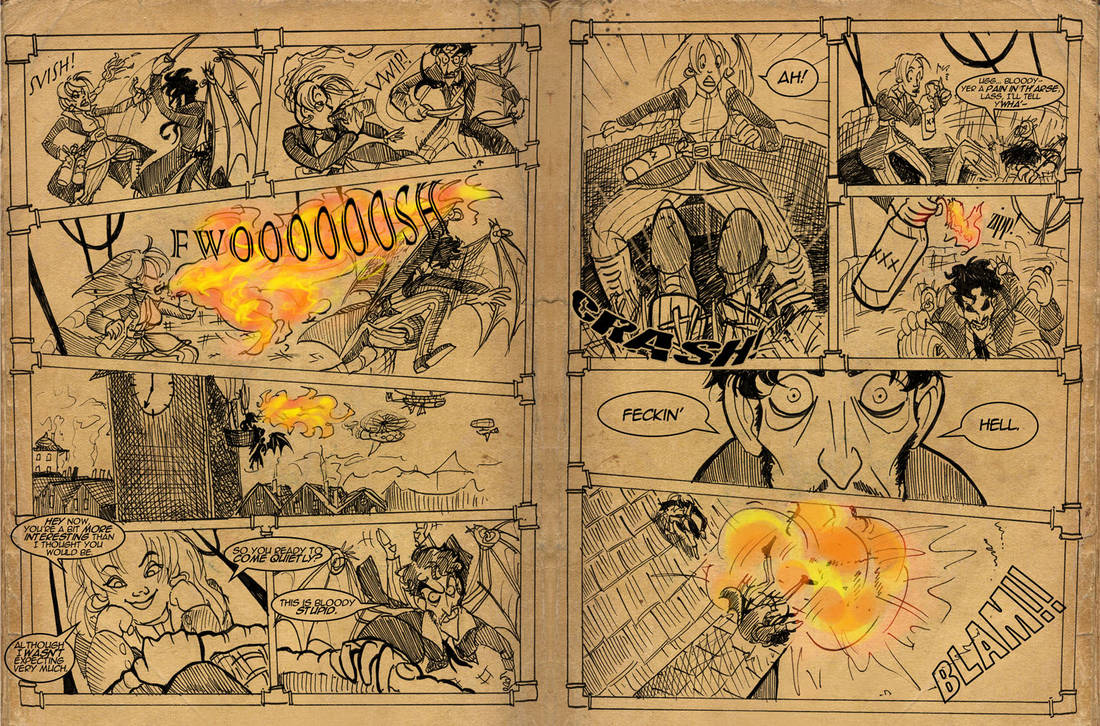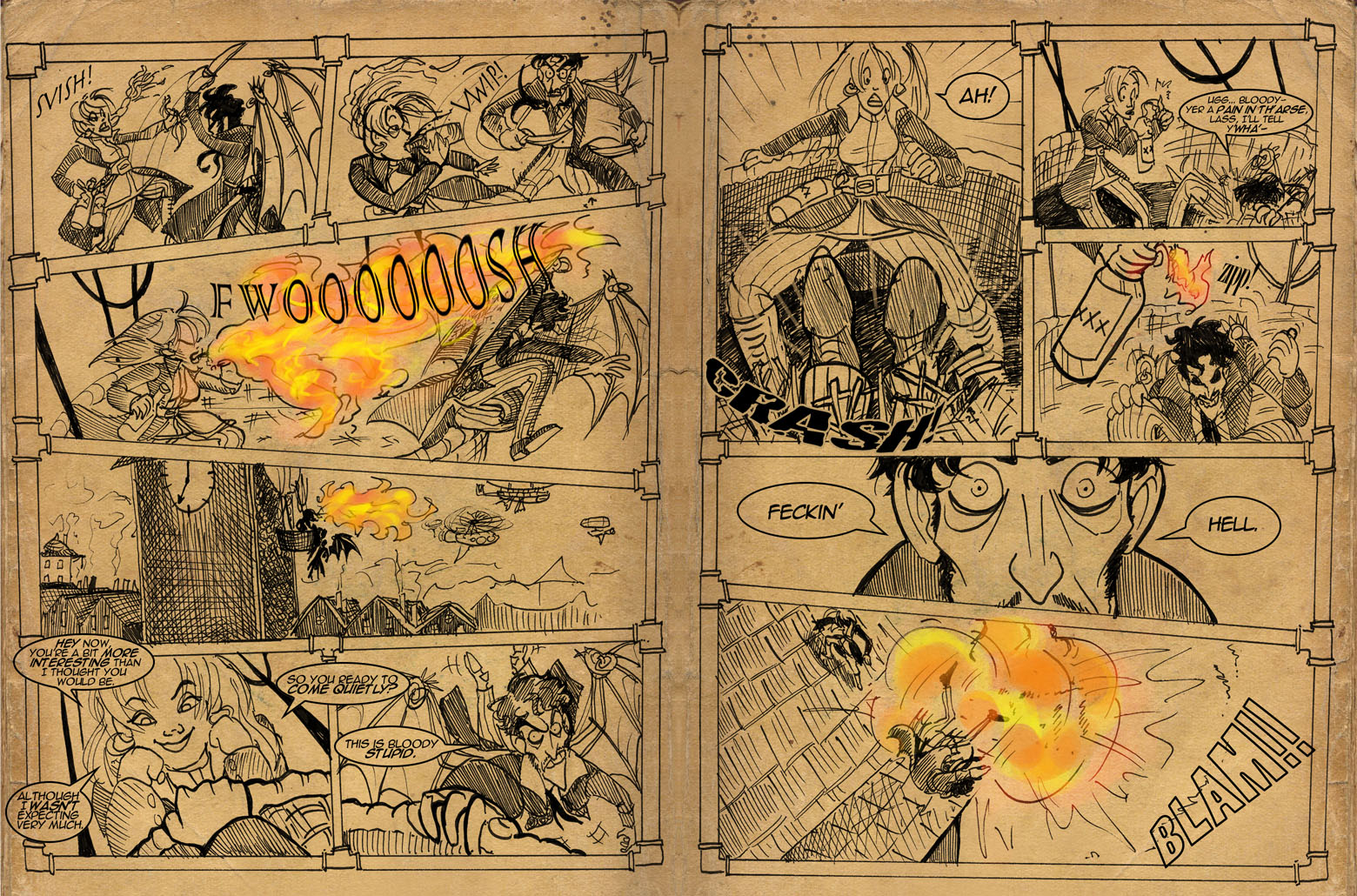 Watch

Such gorgeous, lively inking! I'm jealous as hell!

Reply

Aww, thanks! My arm is covered in ink where I kept accidentally leaning on my ballpoint pen I used for the crosshatching XDD Thank goodness I was wearing short sleeves.
Reply

You know... I fucking love his teeth.

<3
Reply

Blewt supporter... and... erm, Feiven? >_<; I dunno, I think there's probably a better name for it?
Reply

Rafei? Rei? Feilinas? idk THE SHIP NICKNAME IS TRICKY IT'S A SIGN THE COUPLE IS NEVER MEANT TO BE.
Reply

Reply

a fight on a rooftop, awesome!
Reply

ugh, I think he kicked a hole in the clock towers ledge.

Reply

Blammo! What's gonna happen!?
Reply