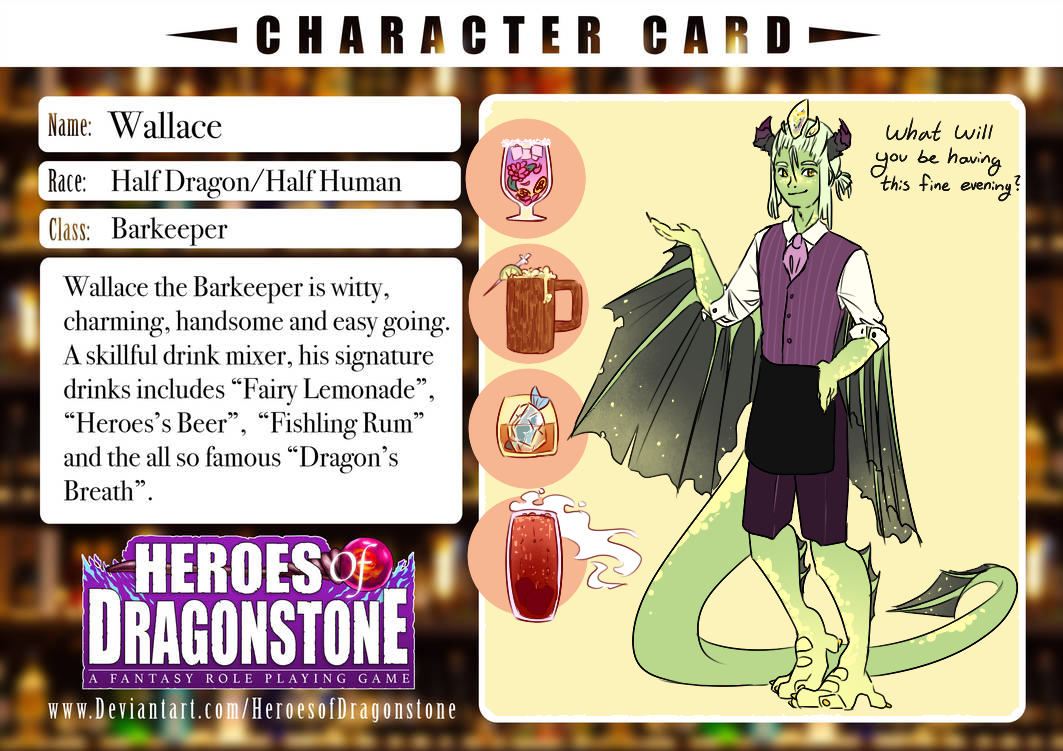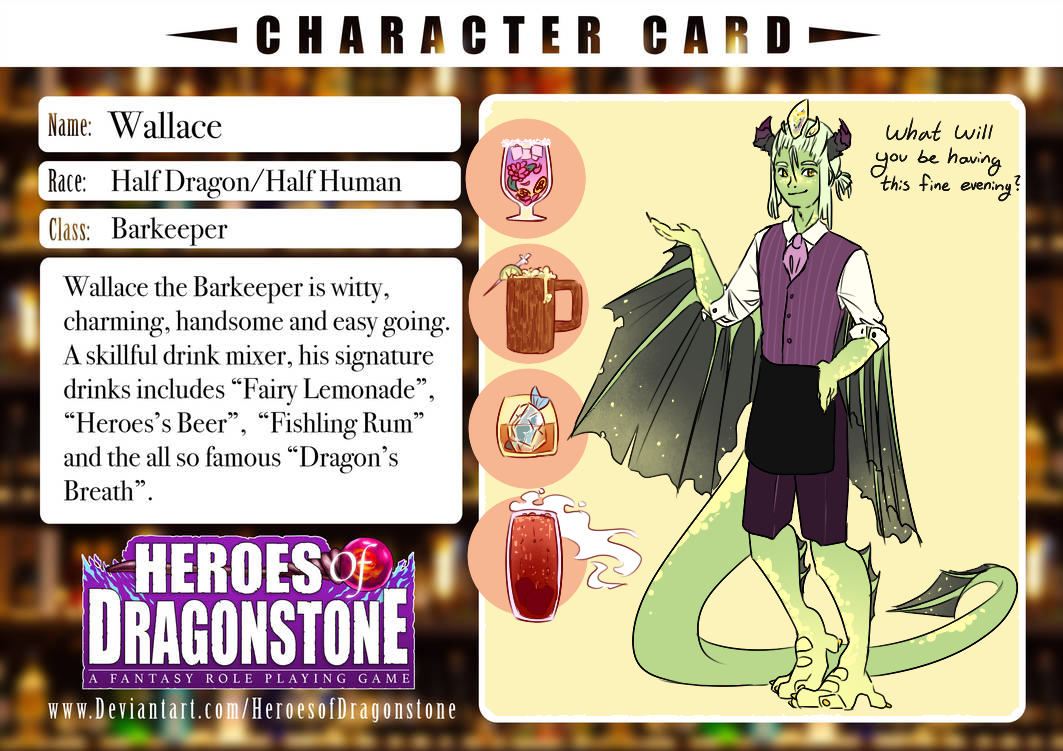 Watch

Reply

Oh gosh! I really love this one!~
I really like his design and you made the drinks look so good!
Reply

Aaa, TYSM<3
I was worried cuz i had to do it so quick xD
GL to you though, I love the colors you picked for him, they're very fitting!
Reply

omg
the fishling rum looks amazing
but he looks like such a pretty and nice fellow in your design

Reply

adsafsad TY, the drinks were fun to design!
He's gonna have a hard time against yours though, your Wallace came out so wise looked aaaaa
Reply

Reply