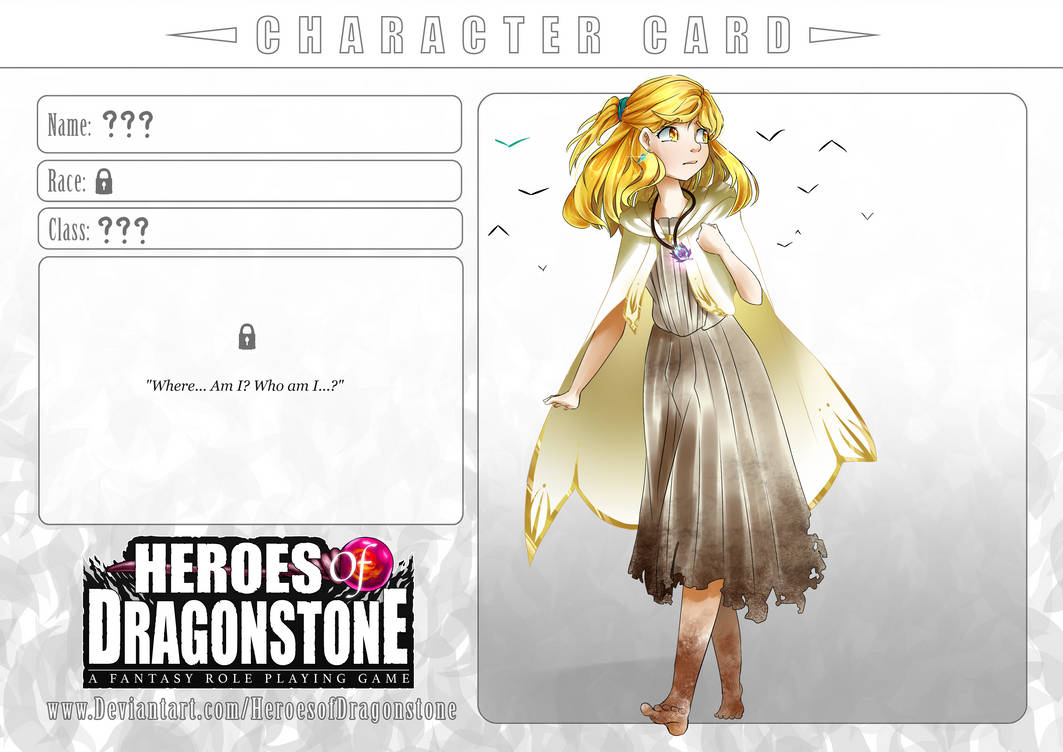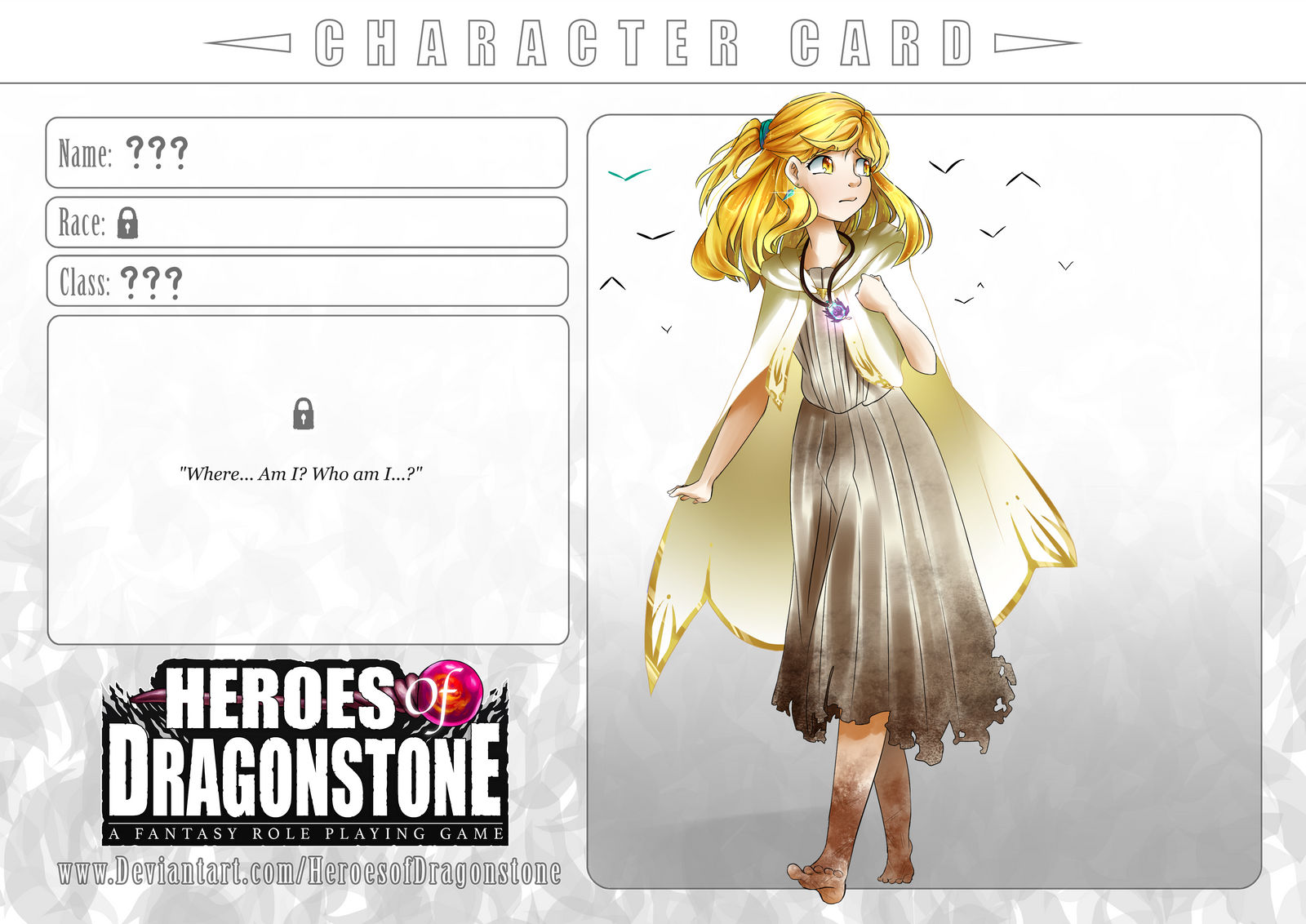 Watch
Walking alone in the busy market, a girl pushes her way through the crowd. Most don't notice her as she rushes through, and even less see her muddied barefeet and dirty dress under her pristine cape. She would have passed right through without being seen...That is, until she runs into you. The girl looks up in surprise with panic on her face...
This is a 11-13 y/o girl that was made to be developed and influenced by the heroes of Dragonstone! Her name, class, and even clothes will be given to her through other characters, while her memory slowly starts to return...
(p.s., her card changes as she gets more and more development!)
for

!!

Reply

ay ori got amesia to,memory loss buddies!
Reply

wah! what an interesting character

Reply