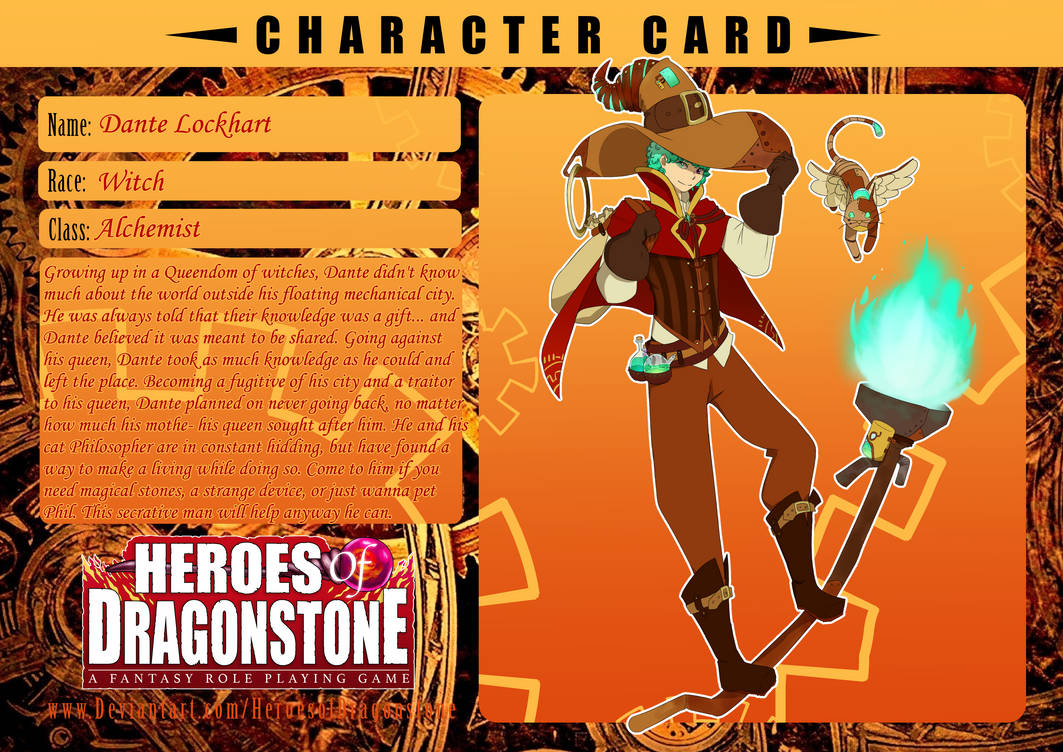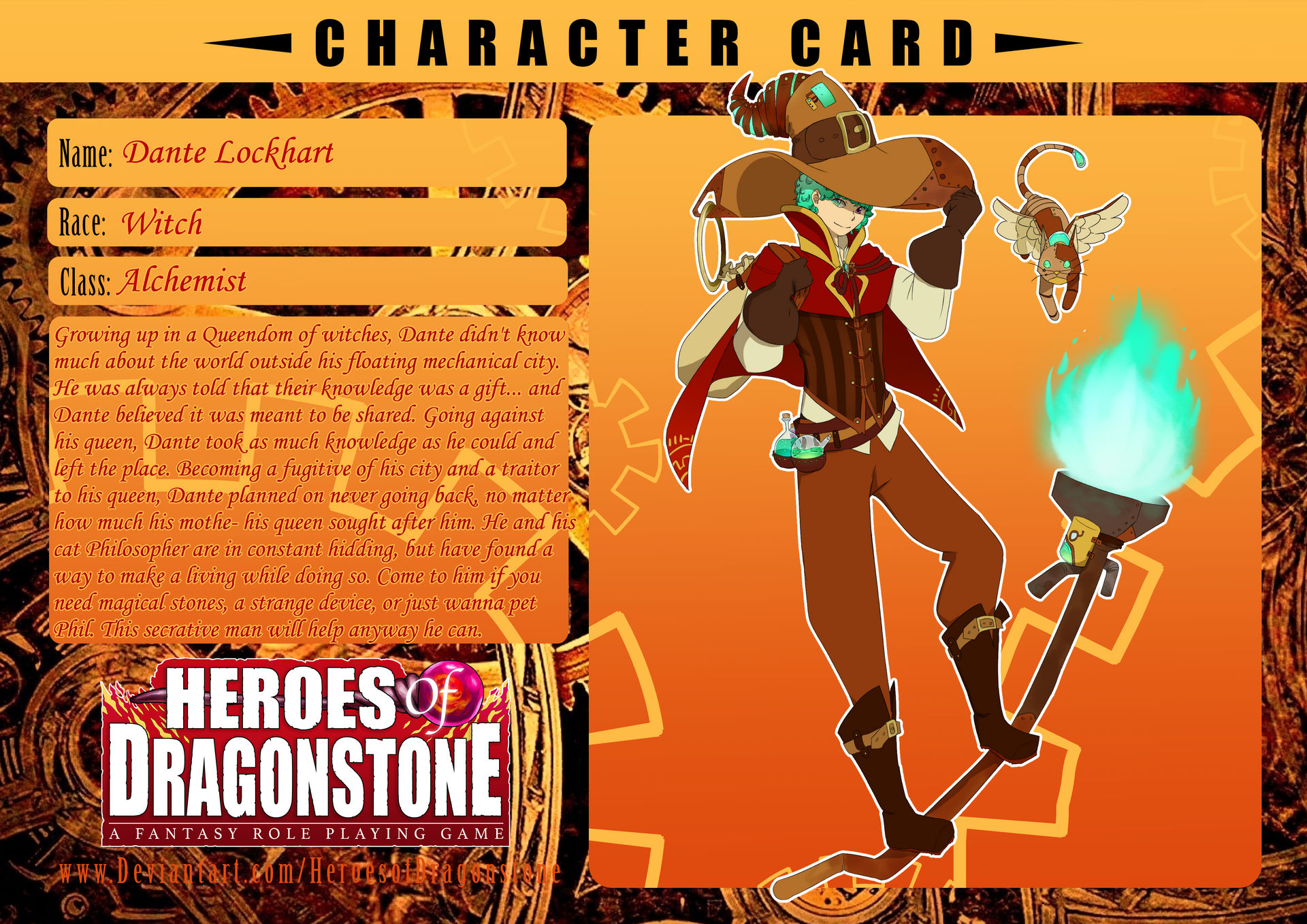 Watch
another character for

Clarification on his magic: Dante is capable of using magic, and carries a tome with him at all times. However, he mostly uses his knowledge of alchemy and devices to aid him. He is able to make things move by using a special liquid that he doesn't like to go into detail about, but will happily make you some. Dante's cat Phil, and his broom both run on this, as well as other things that he creates.
Dante Lockhart at your service~ And if you bring him good stones, you get to pet his cat!
BG: Google

Aww, this guy's gonna be fun. I can just tell.
Reply

Phil just... stares. "...I'm barely a cat you know?"
Reply

Reply

asDF tY GREEN ;A;;
I hope he can meet your boy, and sell him magical armor xD
Reply

wah cool design it's amazing!
Reply