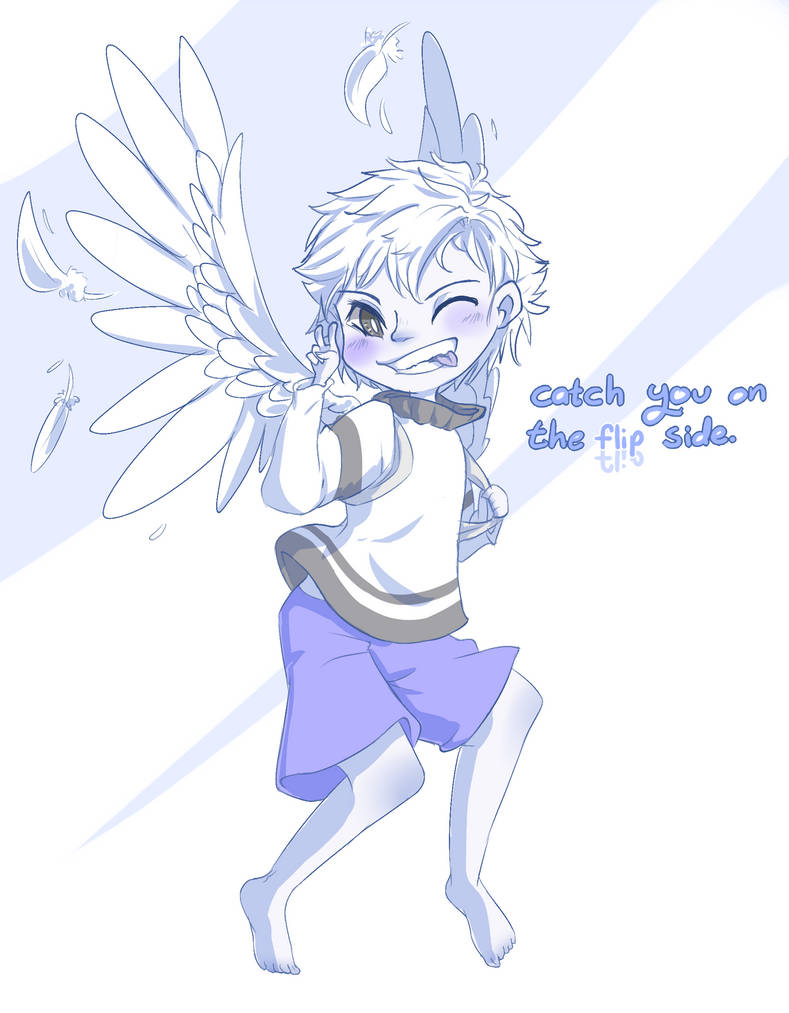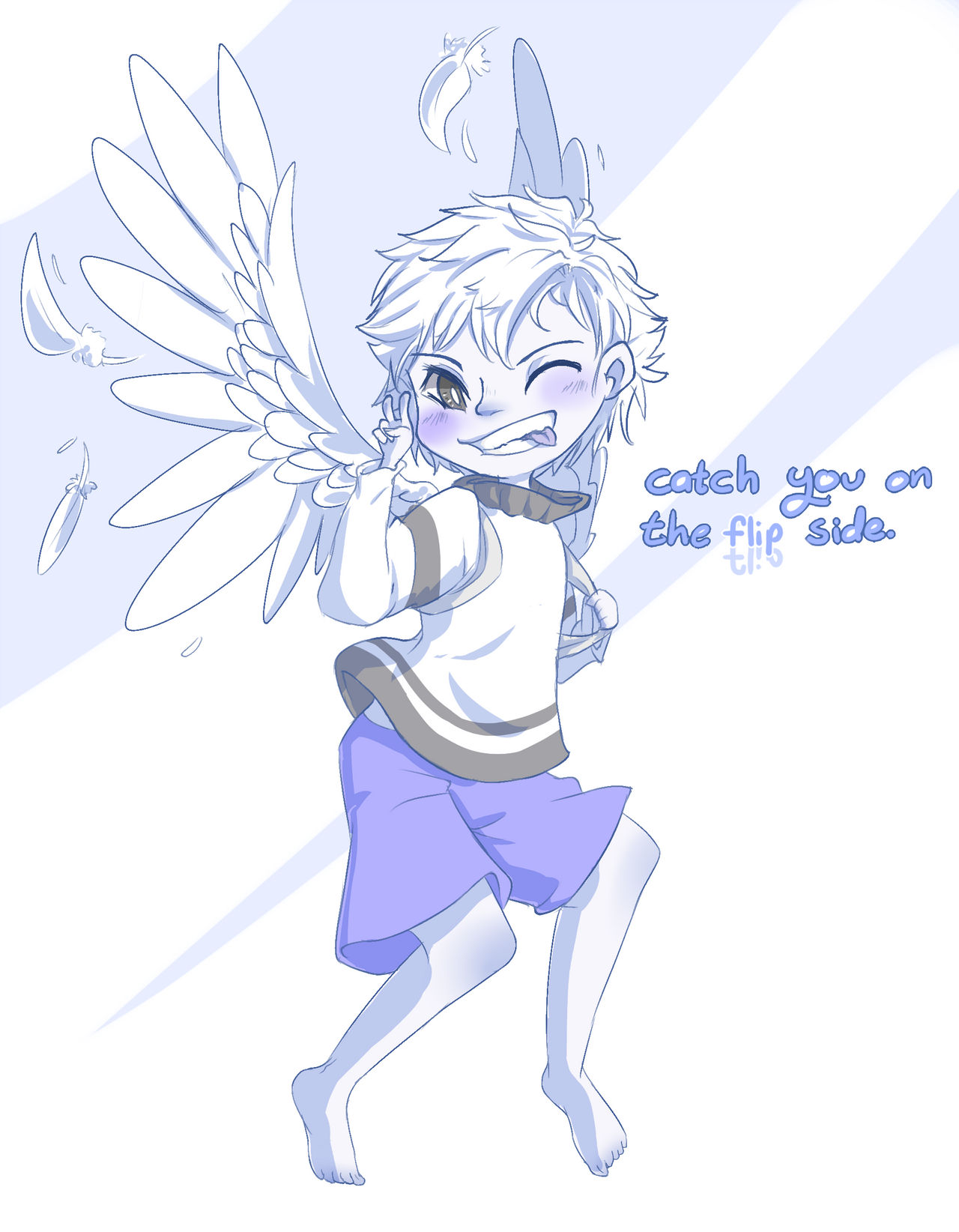 Watch
i realized i made him so OOC it's noT EVEN FUNNY
so, yeah, i've been stocking

's ghost babe from a distance...... that's not creepy right???//kicked
so i had to draw the cutie! even tho i made him ooc gomen
just a little gift for an awesome person! i hope you don't mind i borrowed Ash adjlkasjd;ls
this lovely ghost belongs to

~

THOSE WINGS ARE SO PRETTY
LOOK HOW EXPRESSIVE THAT ALL IS, YOU DID AMAZINGGG <33
FLUFFY HAIR IS LOVE ; v;
Reply

Ohhhh my gosh!!! +O+ HE LOOKS SO CUTE AND SASSY!!!
I really love the pose and the expression is so awesome!!!
Your art is so amazing! THANK YOU SO MUCH!

I'm really glad you like my trash ghost ;w; )/ I had no clue. +O+
Lol he can be a happy child sometimes and he can be a sassy brat too.
His default is laid back and lazy natured.
Plus I kinda made the curse of him becoming a ghost be that he acts like a vengeful one sometimes, like sudden spells of extreme jealousy and/or selfishness.
I have more information on his toyhouse than DA XD
Reply

Im happy you like it, i loved drawing the ghosty~
i would come and check on DA occasionally while i was in school
like a bad child
and i saw you upload Ash, it was instant love XD
yeaaaay, i didn't destroy is personality ;7;/
that curse is interesting tho, i think it makes for a unique setting for a story!
you got a Toyhouse!?!? if its not private or anything...//slams username on table +u+ my TH is
toyhou.se/AoiHime-Sama
its empty tho ajfkd;j.........
Reply

Aww ;w;
Heh heh... what a bad girl. You make me proud ;D
Ash is special case. He is white and pale blue so I can't drown him in a bunch of over saturated colors like I seem to do with everything else. XD
Lol well I just wanted to make a ghost that actually act like the vengeful kind XD
Since in mangas I read there are always nice ghosts. Like he is nice but them random moments where you gotta smack a cup off a table like a cat.
Tho he hates cats.
Oh snapple! THERE YOU ARE!
I mean err... I totally didn't try to find you on there by your DA name
Mine is
toyhou.se/Miscolored
I authorized you so you should be able to even see characters I have protected tho he isn't protected XD
Mine is fairly empty too! Because I'm so lazy I haven't added even half of my characters. OTL
Reply