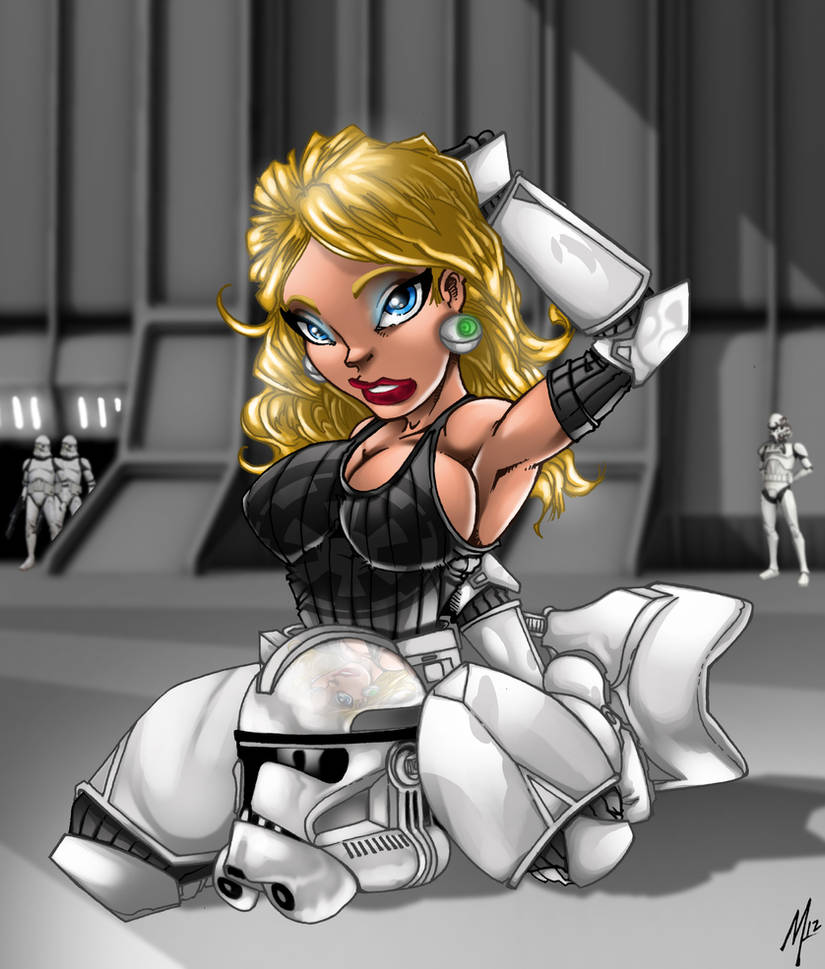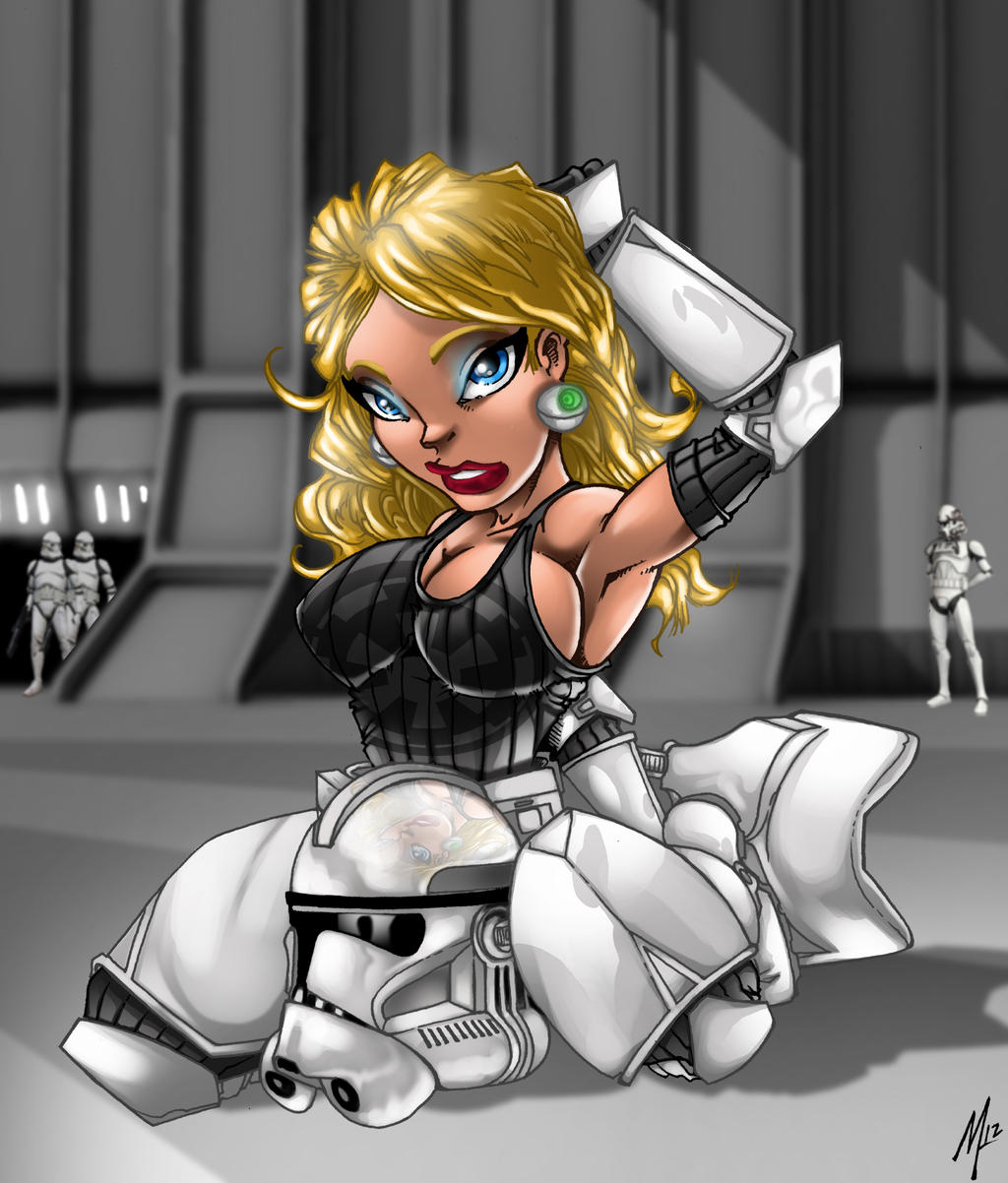 Watch
One of these clones is not like the other!?! Another SW pinup and you knew it had to be in the ever famous clone/storm trooper garb. Started the lines in 2012 and now finished in 2013. Threw some Star Wars stock images in the background to make it punch. Took my time with this one but finally finished it. Enjoy it, cuz I do!

M

Property of Lucas and Disney and all that...

You rarely see female Stormtroopers the armor looks good on her.
Reply

Reply

Reply

Is it just me, or are her eyes glowing? Some form of phosphorescent life-form living in her eyes, perhaps? I love how I can see her reflection in the helmet, that was a great little detail. Good job!
Reply