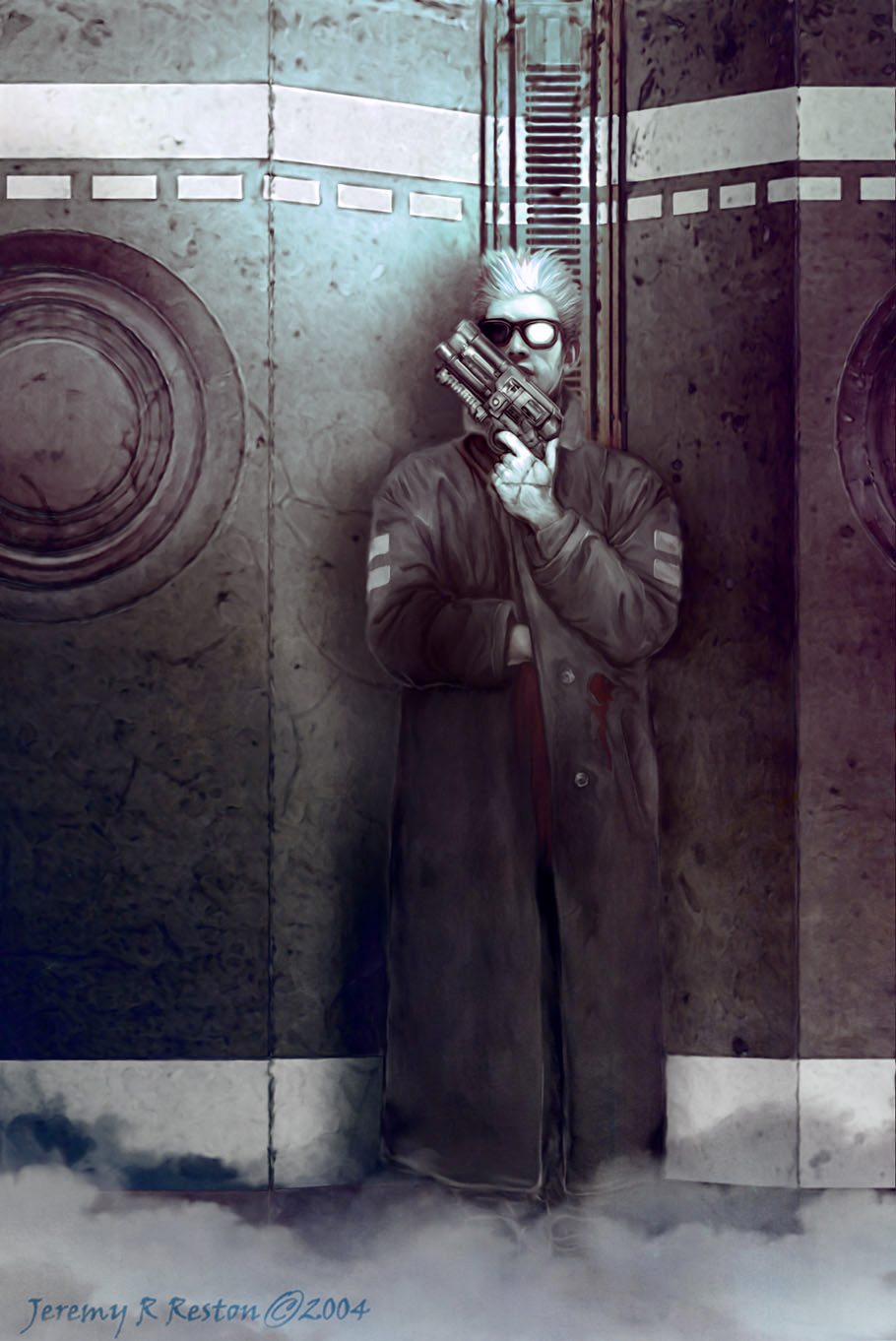 Watch
Artist's Name: Jeremy Reston
Location: Perth, Western Australia
Primary Occupation: Freelance Illustrator

Image was created using Photoshop 5, combining digital-video stills, a variety of scanned material and Photoshop's painting tools.

Note: This was done a number of years ago when I was trying out some new techniques for realistic-looking SF images. I thought my gallery here was due another addition before the end of the year, so I dug this up and played around with Photoshop Layers to create a new Cyberpunk colour-scheme for it. Today I'd do most of it in 3D software before hitting Photoshop...back then I would sample many elements from many sources to try and create something new and non-derivitive (a scanner is an evil tool in the wrong hands, heh heh).

The Story: The concept behind this picture is of a futuristic Berlin Wall situation where refugees would hire guys like this to lead them thru the various security "Labyrinths" to freedom beyond...the Labyrinths are filled with all sorts of cool booby-traps and automated attack systems -- the two-tone glasses help him see invisible beams while the gun has concussion-rounds to set off any tremor-devices...the scar on his hand is from a close-call with a laser-grid and in this scene he has been caught off-guard by a roving Sky-Sentry drone and shot...
I guess we all have our bad days...