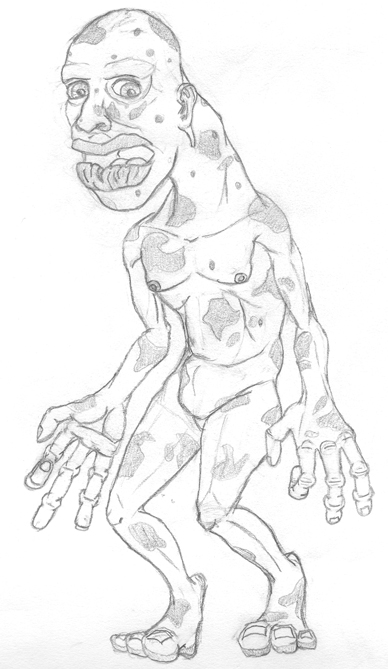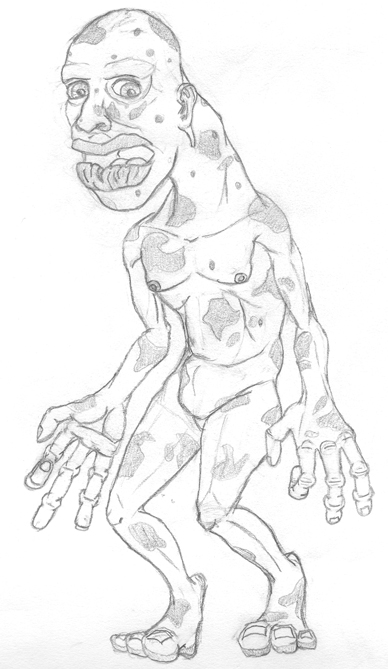 Watch
Based loosely off of a guy I went to Basic Training with. He had a creepy posture, huge head, and frighteningly long fingers. he also had more skin diseases than you cold count on one hand.

Nice work - though try and pay attention to the effects of the angle you draw the character from has on anatomy. For example the right arm should overlap the body (including chest muscles).

Great work on the hands, feet and face.
Reply

I like the way the hands and feet turned out, comic style in the best way. Good job!

Reply