PAY IN DONATION POOL! ->








CHECK MY ART STATUS FIRST!



Big Claudia
---


---
Claudia | 18 | Female | Italy
I am a very kind girl, always available here on DeviantArt, i'm very active and creative.
please feel free to talk with me!
passionate about Vore both males and females as my Preds ( i'm Pred and Prey).
my main Pred is Link (the Legend of Zelda)
at least I have many more predators besides him. I love Art Trades and Commissions (I am always available for draw). My Alter Ego is called Big Claudia, it is a monotreme (do not call her rodent).
I love the Vore soft and digestion
(me as prey). I like to have many friends and I'm always here. i love draw fanart about the Fairly Oddparents, the Legend of Zelda and many of my favorite series.
i draw my OC Big Claudia since 2010

|great Love since February 14 2018 (valentine's day) over

January 18th 2019|
(great friendship since

May 19 2016 over

august 23 2017)
Something to know about me:
i have the "Asperger syndrome" and i'm a bit shy at make friendship
Hello i'm
BigClaudia
, you can just call me Claudia!

DO NOT THANK ME FOR FAV,WATCH AND LLAMA PLEASE!!!


BE RESPECTFUL!


NO SPAM!


IF YOU DON'T LIKE MY ARTS, GO AWAY!


IF YOU ATTACK ME, I'LL BLOCK YOU AND REPORT!


DONATE FOR SUPPORT MY ARTS


YOU CAN DRAW MY OCS!, BUT PLEASE CREDIT ME!

I DO NOT ACCEPT:

HARD VORE,
SHULK PREY (ONLY PRED)
IKE PREY (ONLY PRED)
SHANTAE PREY (ONLY PRED)

I ACCEPT:

SOFT VORE
DIGESTION
FATAL
JOKE VORE
ONLY ORAL
G/T
SAME SIZE
M/F M/M F/M F/F
LINK AS PRED AND PREY
BIG CLAUDIA AS PRED AND PREY
ALL CREATURES POKEMON TOO
ALL FANDOMS
LINK PREDATOR AND BIG CLAUDIA PREY ARE ALWAYS MY BEST COUPLE AND I LOVE THEM!




I LOVE MAKE NEW FRIENDS!



THANKS AND WELCOME IN MY LIFE!
---
vore FAQ? read here!

On VoreI have uploaded new essays on vore:
Premature Birth = Vore Love?
Vore Community Statistics
Hate in the Vore Community
Welcome to my essay on the very diverse and unusual subject of vore. If you are reading this out of curiosity or to learn more about vore, then you've come to the right place. If you are here because you do not understand vore, then I would encourage you to read the entire essay, as you will likely learn quite a bit. Regardless of how you found the essay or your reason for reading, I would love to hear your feedback, so please feel free to post a comment - after you have read the essay in it's entirety.
Overview
Well, first off, what exactly is vore? At its barest
---
commission:

COMMISSIONS (New Prices 2019 OPEN!)hey guys there's will be a huge change from January 1st 2019
this time i will keep to use unlimited slots for Paypal and points
RULES!
i can do:
Vore | fanart
chibi | animals
furry | anthros
humans | humanoids
OCs | FCs | shipping | pokemon
oral vore | soft | digestion | same size
Giant and tiny | half-size
M/F | M/M F/M F/F
mpreg
Maybe:
sexual vore (depends, note me) (and it will be visible only on Furaffinity and eka's portal) | violence gore
feet | stuffing
+18 | p0rn

i can't do:
scat (is not allowed on DA and is a nononono)
watersport (still nope) | inflation (i don't like air and water)
hard vore (i don't like kill the prey in this way, still nope)
growing genitalia (i keep them on normal size) | Fart (NOPE!)
NEW PRICES



about comics
min 3;max7 per page
TRADITIONAL!:
---




---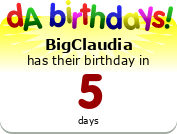 ---
---