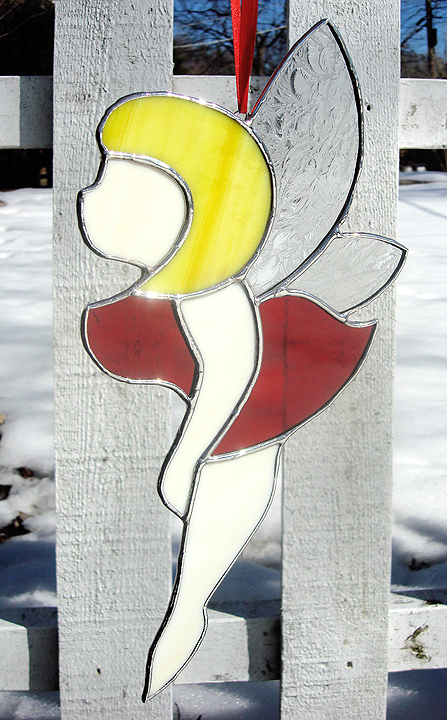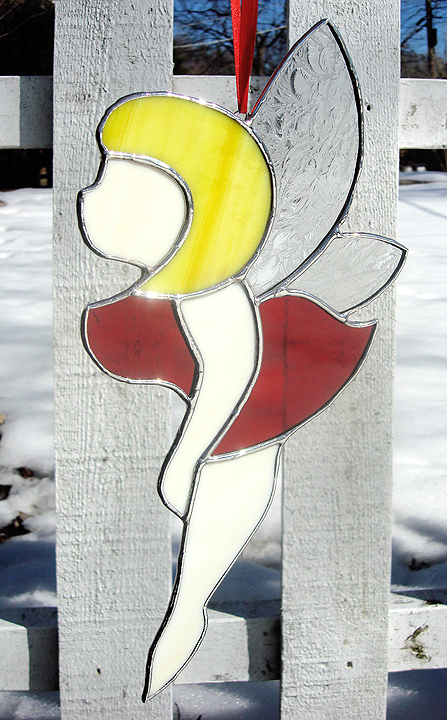 Watch
Perky Fairy is perky. Why? Because she knows she is a hottie. She tried to do the flitting around pollinating flowers and playing with the butterflys scene, but she just wasn't that into it. Especially once she found out that the local elves like their woodland women with a little something extra to hold on to!
She is 12" from the tip of her jack-frost wings all the way down to the point of her tasty little toes, and 5-1/2" from her perky front to her pert behind. Her cherry-red dress is short and tight, to show off all of her luscious curves. She wants to stand out from all the other fairies in their washed-out pastel flower petals.
The one thing she does love about being a fairy is the sparkle dust! But she's not going to waste it on the morning dew! Oh, no! She uses it on herself so every solder seam sparkles with a bright silver shine!
The above description is how she appears in our Etsy Store.
[link]
What I don't mention is that Perky Fairy is the little sister of Stripper Fairy
[link]
Stripper Fairy worries about her sister, ever since her curves started coming in. She doesn't want Perky Fairy to end up like her so she uses the bulk of her income as a stripper to pay for Perky Fairy's tuition at University. She knows she will never be a CEO or a physicist, but maybe she can land a good man and get her Mrs.

Hot glass fairy indeed !
Very cute I like the simple forms

Reply