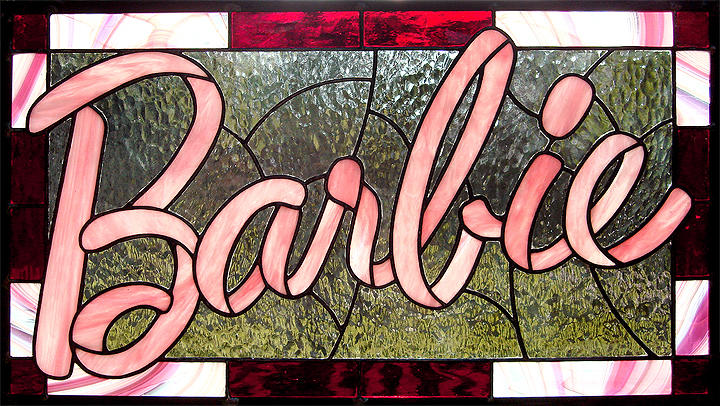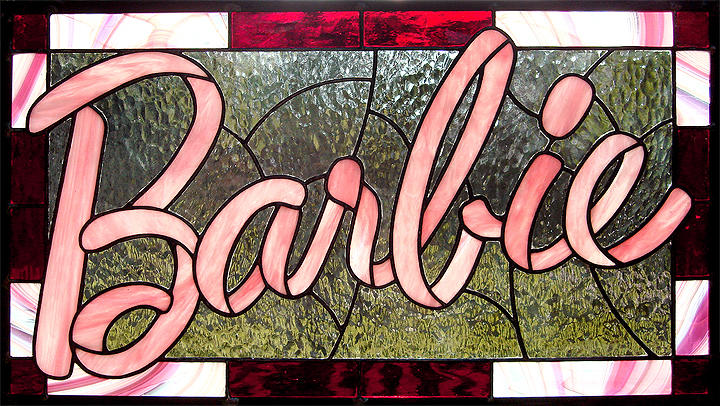 Watch
This was a commission piece for a Barbie collector. It was the first time I had to figure out how to break up letters so that they could be made in stained glass. Fortunately, the hand-written style made some of the break points obvious.

22-1/2" x 12-1/2", 70 pieces.
Barbie Logo TM Mattel Inc.

Very well done !
The cutting lines are so well inserted they absolutely not distract from the word Barbie
Good choice of '' girly'' colors.
Letters are not easy to do, you excelled in this one
Congrats

Reply

Thanks! Oddly, the background was harder to figure out than the letters. But I've gotten enough comments on the letters that I'm considering making some stained glass fonts. I've seen books of stained glass lettering, but a quick poke around the internet doesn't come up with any decent usable fonts.
Reply
While Barbie scares me, this is some very well done script... the lines are just right to make them elegant and flow.
Reply