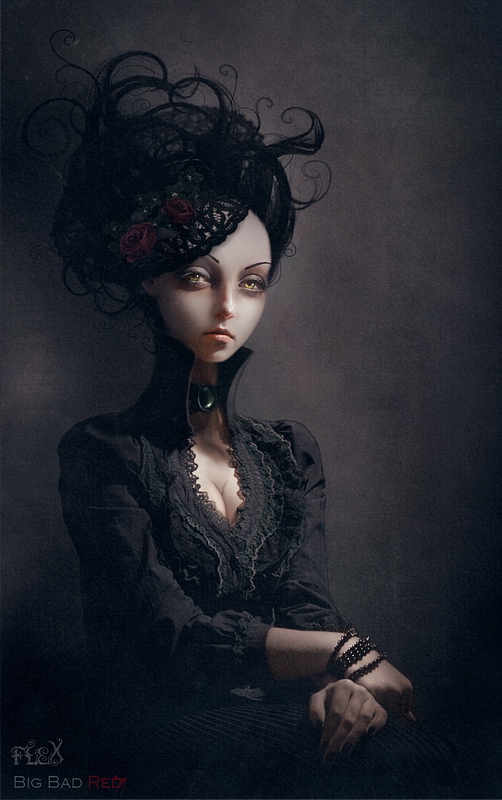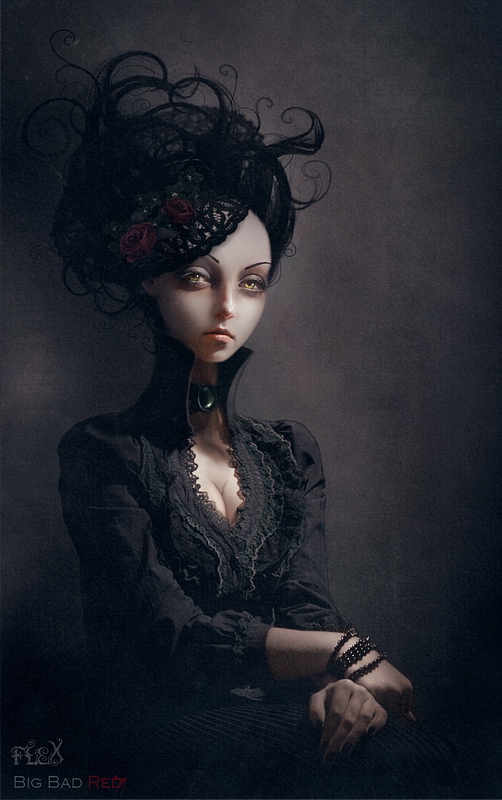 The first thing that I noticed was the sharpness in the picture. I can clearly see each bead in her bracelet, all the details in the lace in her dress, and I was really impressed by that. So often photo manipulation goes wrong when they try to correct the noticeable flaws between CG and the real picture, and end up blurring it into obscurity.

The second thing I noticed was Leanor's lack of a smile. I appreciated the fact that it kept to both the feel Edgar Allen Poe (I'm assuming this was taken after) wrote about his long lost love and the time line it was written about. People didn't smile in pictures back then because it took too long for the picture to be taken! I had the feeling Leanor didn't feel like smiling anyway, even if it was a current setting.

Now I will explain my rating; I gave 4 1/2 for vision because I believed it had a great idea in mind. Taking Leanor from a story and making her into a portrait. However, I feel it took too much off of the style of Tim Burton and didn't really reflect the artist's ability to be original. That's also why it's only 3 1/2 for originality.
The technique was amazing, I enjoyed the fact that the true photo and the drawing blended well together, but I was a little bit confused as to the direction of the light. Her hands are very shadowed and by the bright light on her chest I was expecting the same sort of brightness in her face, despite the obviously dark and brooding mood of the image itself.
The impact is fascinating, there is a definite feel of gloom, sternness and depression that is easily seen in the image that reflect as I've already said, the impact Poe wanted to portray as well about Leanor.
The Artist thought this was FAIR
44 out of 48 deviants thought this was fair.
This pictures blows my mind everytime i look at it! It is so beautiful and out of this world. Infact all your work.. it is so dark, surreal. It takes me into my own dark world. Bravo my friend bravo!
each and every detail is carefully taken care of. The strands of her hair, to the eyes, her posture . beautiful light on the face. Her dead, gloomy look works really well. It reminds me of one of those old english paintings. The dark ages. simply magnifique!
keep doing beautiful work so that i can favorite it again and again! This should deserve a DD.I am not kidding!
Keep up the good work!
Love,
Bee
The Artist thought this was FAIR
27 out of 28 deviants thought this was fair.