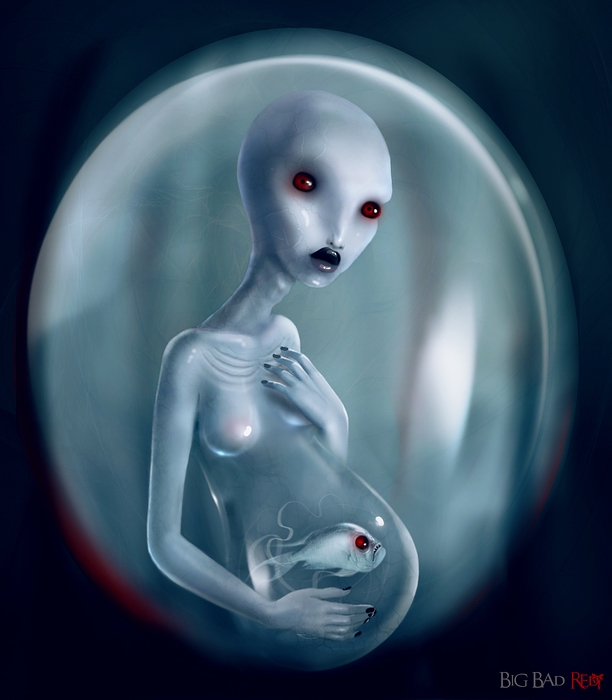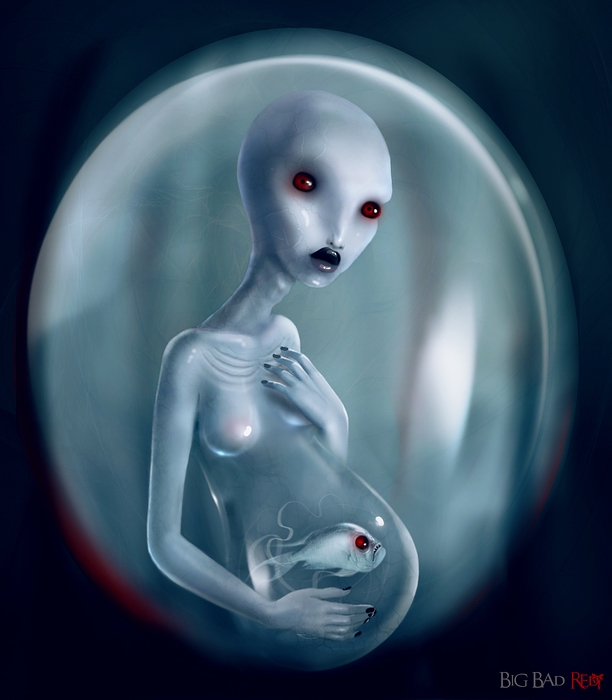 Watch
I haven't painted in 6 months and I think it shows

Stock:
DreamsTime
/
Shutterstock
Thanks for looking

First of all I must say that I am totally impressed with this artwork. The technique is great but it seems to me that the picture is slightly blurred. However the texture over the image hides the lack of sharpness.
The cold tones create a dark atmosphere of this work. It is so dark and surreal.It takes you into your dark worlds and forces your imagination to create your own interpretation of this unended story. The subtle emphasis on the red adds a bit of aggression to this quiet and cool atmosphere.
I like the light and reflections on the translucent body. It makes me feel the slimy skin texture of this beautiful, disgusting and fragile creation...
The Artist thought this was FAIR
75 out of 79 deviants thought this was fair.
WOW, i mean, wow this work is amazing, but let me explain that:

The vision as i said before is fantastic, i loved the idea, and i love the char you made there! but there are two thing i would be happy to see in the work, first of all, why a bubble? you could draw and entire set right behind of her, and i would love to see less blurriness, the originality is unique, i never saw something like that, and i really appreciated! The Technique you used is really good, the shapes the shadows, lights and everything really good, even they are too much blurred, the impact is blasting, i saw this work randomly and i just opend it instantly!
BTW you could do a lot of more really good tweaks on this work in 6 months, however it still remains an awesome work. good job
The Artist thought this was FAIR
11 out of 13 deviants thought this was fair.