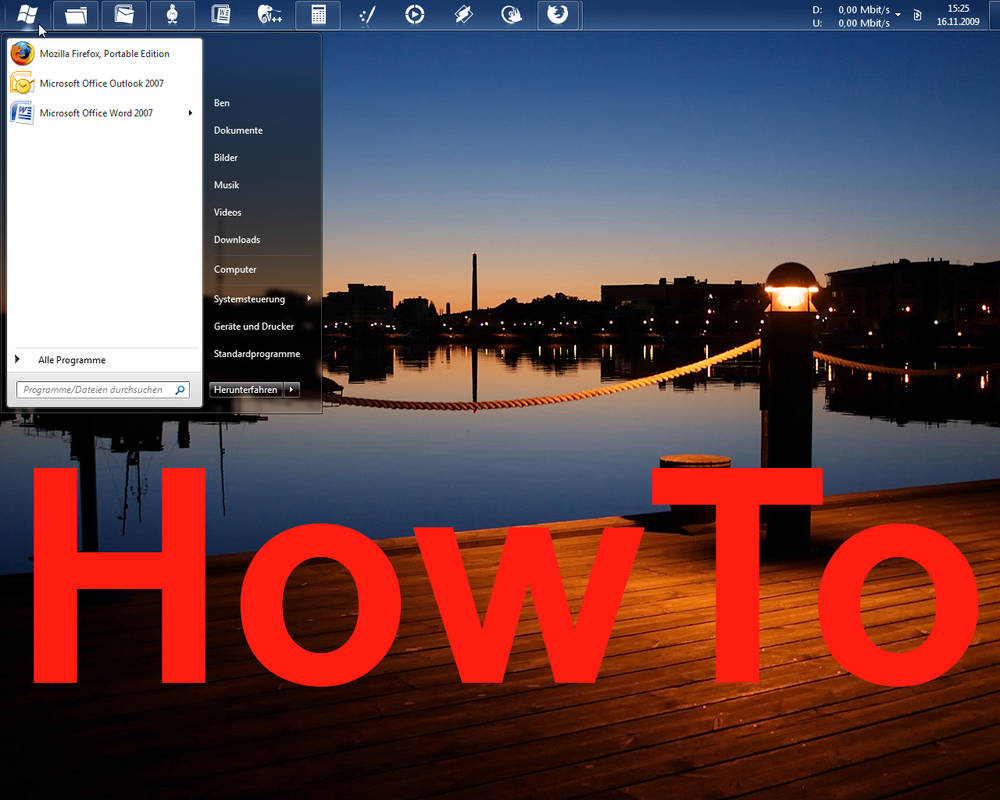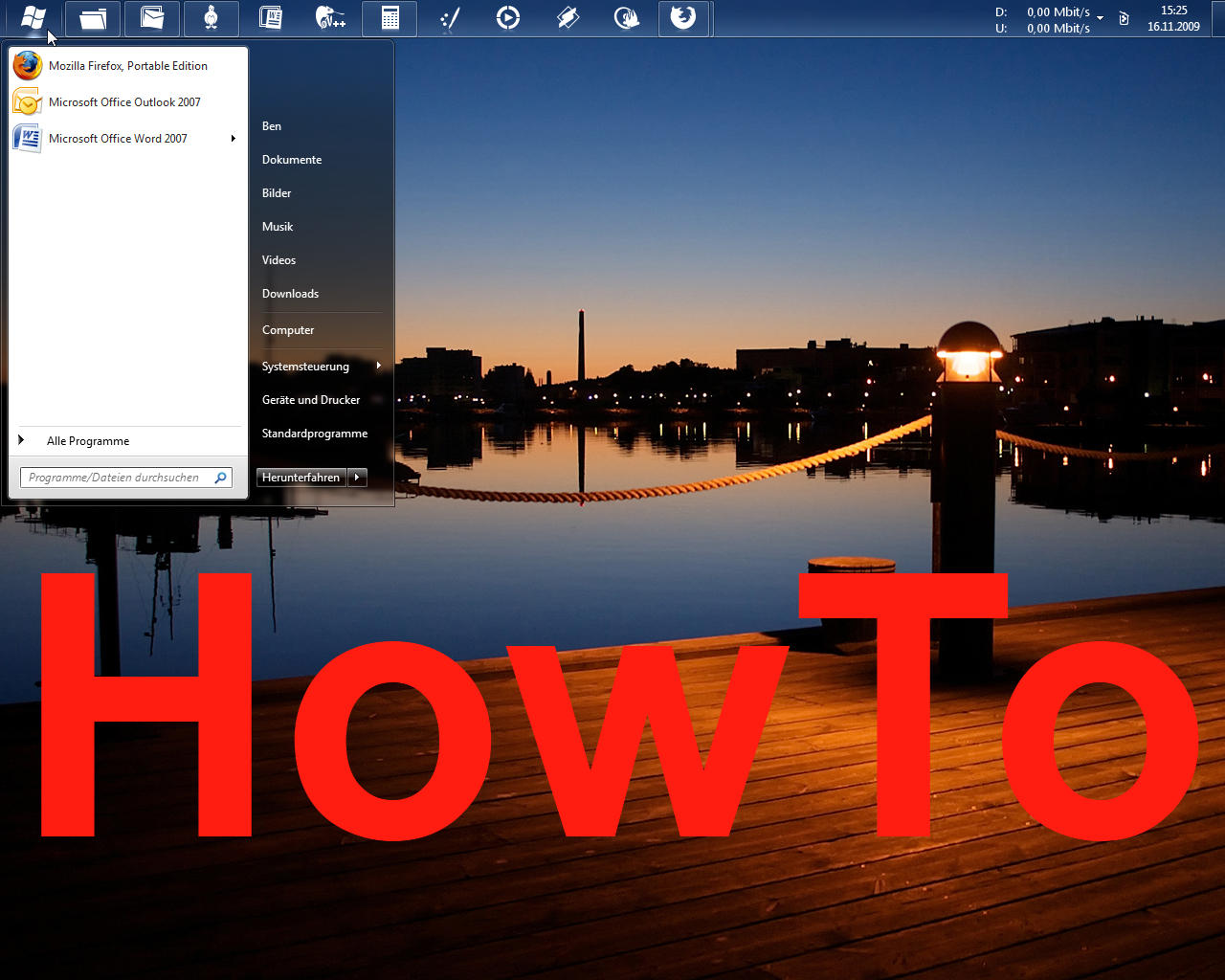 Watch
This is a HowTo for using individual Windows 7 Start Buttons without patching the explorer.exe. The Idea came from
MaxFragg
. The HowTo is mine

.
First Step:
Download and install the Application
Start Killer
. A 64-bit-Version is also available at
Tordex - Free Downloads
. This will Remove the (original) Start Button from the Taskbar.
Second Step:
After that, download the little Utilitie
OpenStartMenu
from
Chris'n'Soft » Download
and save it, where ever you want (for example at C:\Program Files\OpenStartMenu). Create a (Desktop-) Shortcut to the openstartmenu.exe. Now go to the properties from this Shortcut and change the Icon the way you like it.
Third Step:
When you execute this Shortcut the first time, it will promt a Dialog Box with a Security Warning Message: "Do you want to open this file?". Uncheck the Option "Always ask before opening this file"! This Dialog Box is disabled now for the future.
Fourth Step:
Now pin the OpenStartMenu-Shortcut to your Superbar and you have an individual Start Button, that you can use with a regular left mouse click, without patching the explorer.exe.
Have Fun

Note:

This HowTo isn't a full replacement for the original Orb. It's "only" a minimalistic Taskbar-Shortcut. You can open your Startmenu with your mouse. Not More. There is no Animation or Effect by hover or activate this Taskbar-Button. And the Right-Click-Menu for the Start-Button isn't available to. But now you can easily use your own Start Buttons for minimalistic Visual Styles like lassekongo83's Capriccio for 7 without hacking the explorer.exe

.

Which Apps/Themes/Icons have i used in my Screenshot?

Network Monitor: NetSpeedMonitor by Florian Gilles
Recycle Bin for Tray: MiniBin by e-sushi™
Recycle Bin Icons: ecqlipse 2 "ico"; by *chrfb
Taskbar-Icons: ecqlipse 2 "ico"; by *chrfb
Visual Style: Win7-Blend for Windows 7 v1.6 by ~zainadeel
Wallpaper: InterfaceLIFT Wallpaper: The Sleeping Harbour