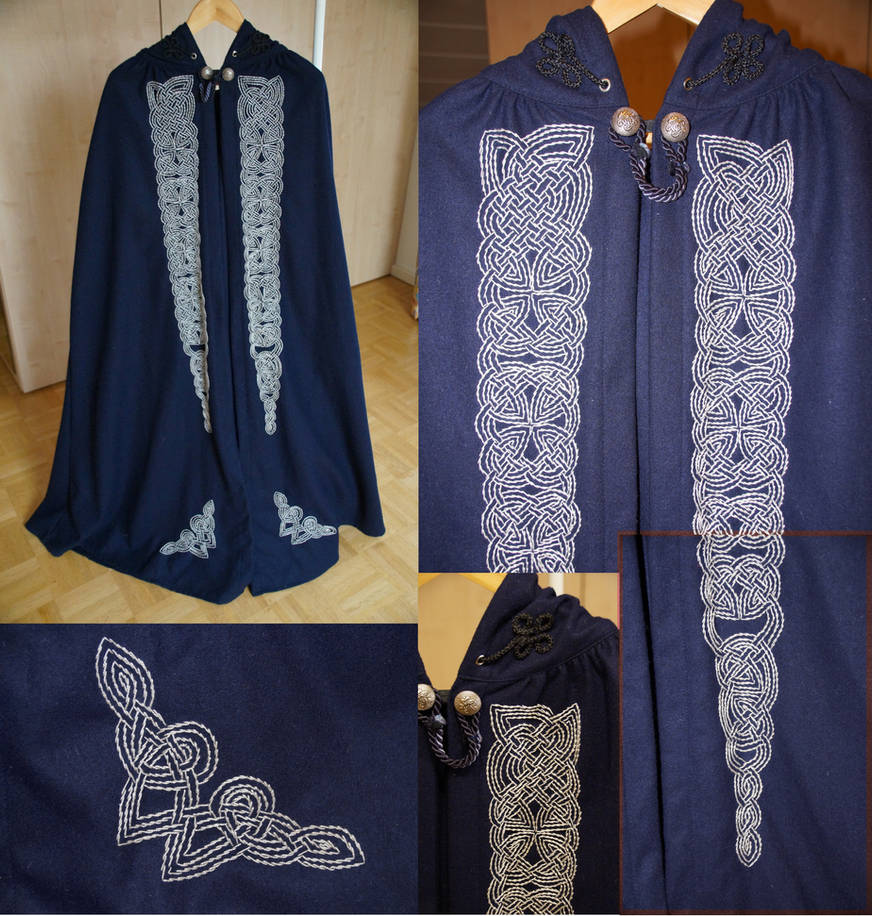 Watch
Here's another celtic-style embroidery I did some time ago. This time a rather classic pattern, which I designed to fit the front and the lower edges of the cloak.
The hardest part was to transfer the pattern onto the dark, heavy cloth - I tried chalk, tracing paper and white pencil (which worked best in the end). Any of you having a better idea, I'd be grateful for any hints...

Reply

Reply

I didn't see this one when I went on your page ! All these lines, it's really amazing you could transfer it as cleanly as it looks. Great job !
Reply

Reply

Ahah I understand that, it's always the case with patterns as well ! But it's still an important step :3
Reply

Wow I am in awe of this! Nice stitching!
Reply