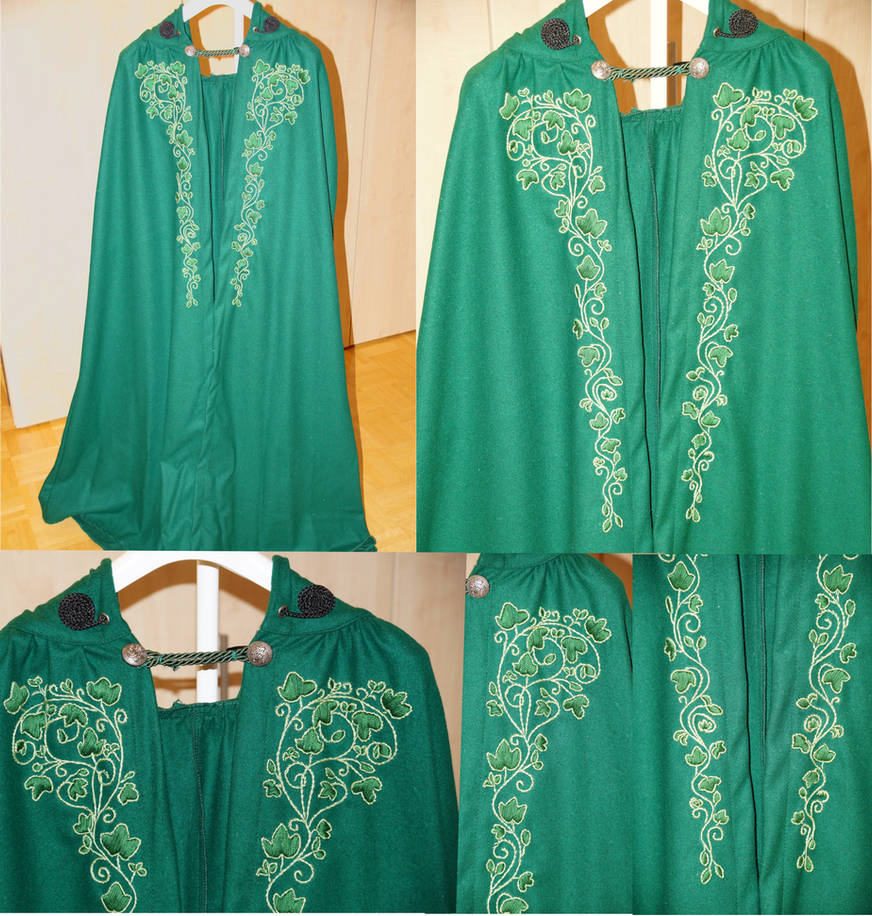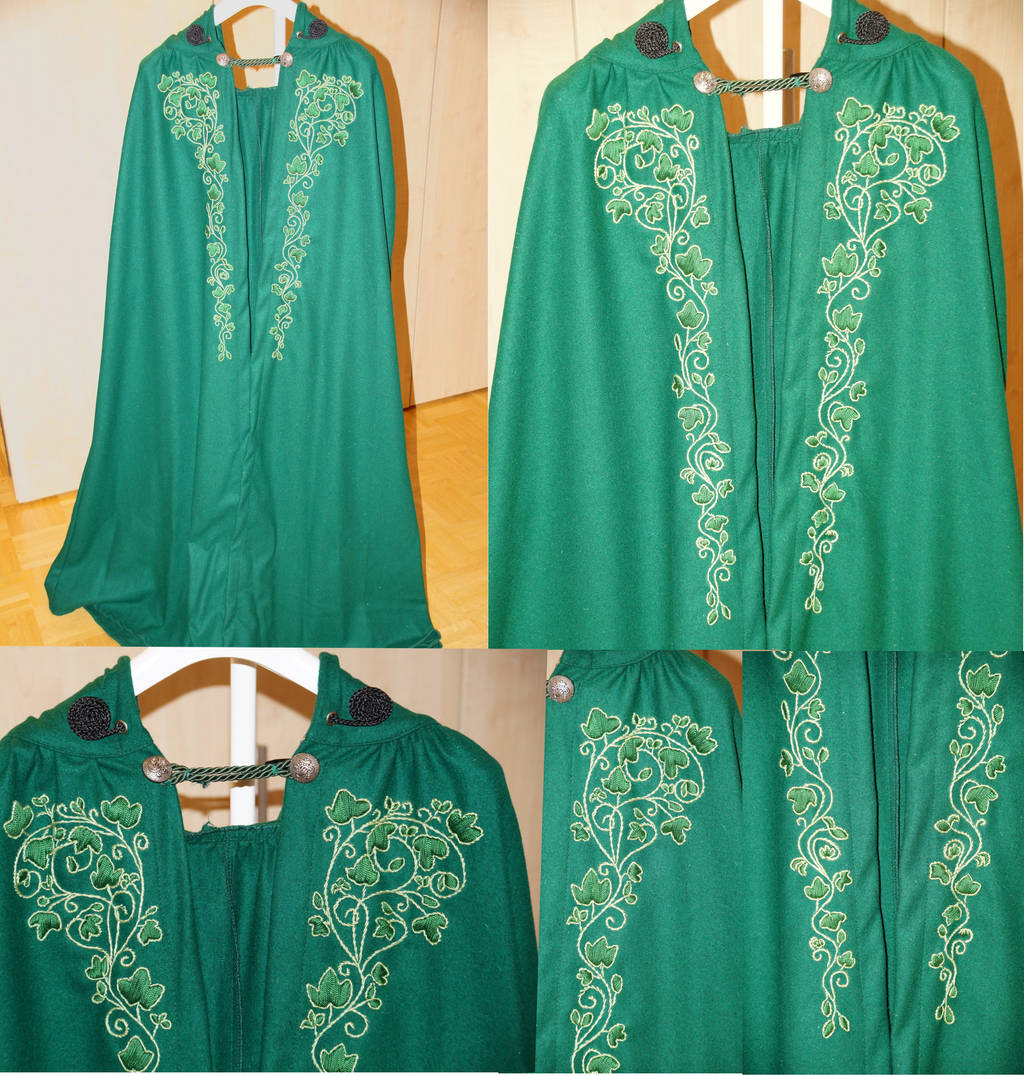 Watch

This is absolutely stunning!

What a wonderful gift!
Reply

Thank you very much! I'm happy you like it, and I positively know it was well received,

which is the best reward one can get.
Reply

oo wow awesome

Reply

Good one

Reply

Very delicate.
Very Elvish.

Reply

Reply

... and I've been wearing it with the greatest pride!
I still marvel at how you have turned a beautiful but rather simple green cloak into one magnificent festive garment! The ivy vine ornaments are so perfectly high-elven style (I can still hear myself calling for "more leaves! more leaves!"
during the process, I must have been such a pain-in-the-a...), and your wonderfully precise and even stitching, along with the shimmering thread, give it such a noble appearance.
Thank you, thank you, thank you time and again!
I'm so glad you submitted this; you really have something to show here.
Reply

Reply

lovely - are the leaves and ivy all hand stitched?
Reply