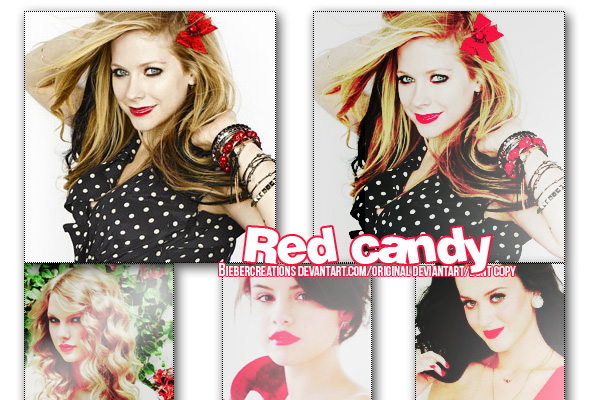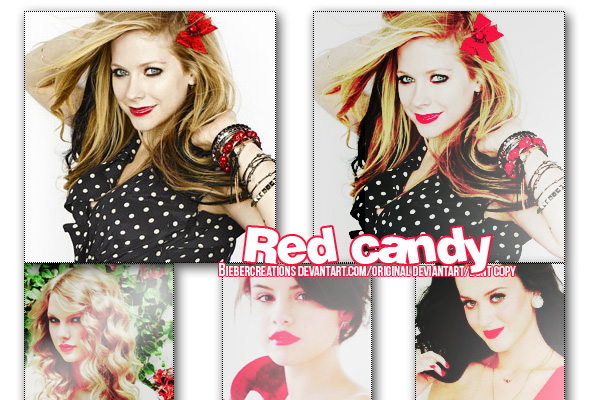 Watch
New PSD I really loved it (: I liked so much how it looks with all type of reds, hope you like it!
NOTE: I recommend you to use this psd with red lips otherwise it looks weird :/ I tried to do it with avril with not red lips (i mean just lip gloss) and it doesnt look so good... Try it and if u like it with any other color use it

and if u want tell me with what other color looks good this psd (:
IF U LIKED IT OR U WANT TO USE IT PLEASE CREDITS OR +fav (;
CHICOOS ENSERIO PERDONENME LA VIDA D: SUBI MI ANTIGUO PSD (EL VERDE) A ESTEE :S YA LO CAMBIE!! ENSERIO PERDONENME LAS 44 PERSONAS QUE LO HABIAS DESCARGADO & SE DESILUCIONAROONN!! PEERO YA ESTAA BIEEN (: ESPERO SE VUELVAN A DAR UNA VUELTA ESAS 44 PERSONAS Y AHORA SI LO DESCARGUEN BIEN (: LOS AMO Y ENSERIO MIL PERDONES!

Reply

Reply

Reply

Reply

What's the difference between Actions & PSD'S?
Reply

Mmm thee actions give you just one effect on the photo and with the psd you can select the coloring layouts you want (: (i mean you can delete one coloring layout if you didnt like the photo with all ones)
Reply

Thanks! But, how I load actions on my PS?
Reply

Well I load actions:
-First I go to the triangle button (the action button)
- Then you have to click one mini triangle that has like three little lines next to it
- There will be many options, you have to click the option: Load Actions
- Then you select the action that you want to load, & you put "LOAD" and thats it (:

NOTE: I have Ps cs3 i dont know if with another Ps you can load it like that (:
Reply

Reply