Deviation Actions
Daily Deviation
February 6, 2011
Our suggester says of
Weird planet
, "Feels like staring into space from the moon, hoping for a chance to see a distant Earth somewhere. A suggestive view, charged with reminiscences of steampunk sci-fi scenery...and of Saint-Exupéry's "The Little Prince" book cover.
*bib993
is that rare creature, a fractal artist with a solo gallery exhibition, going on this month in Paris, France. He is new to our dA community but not to the art of fractals; please give him a warm welcome.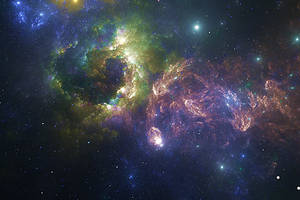 8K Wallpapers 7680 x 4320 dpi
8K Single Screen wallpapers of all styles I make that come on a weekly basis.
---
Suggested Premium Downloads