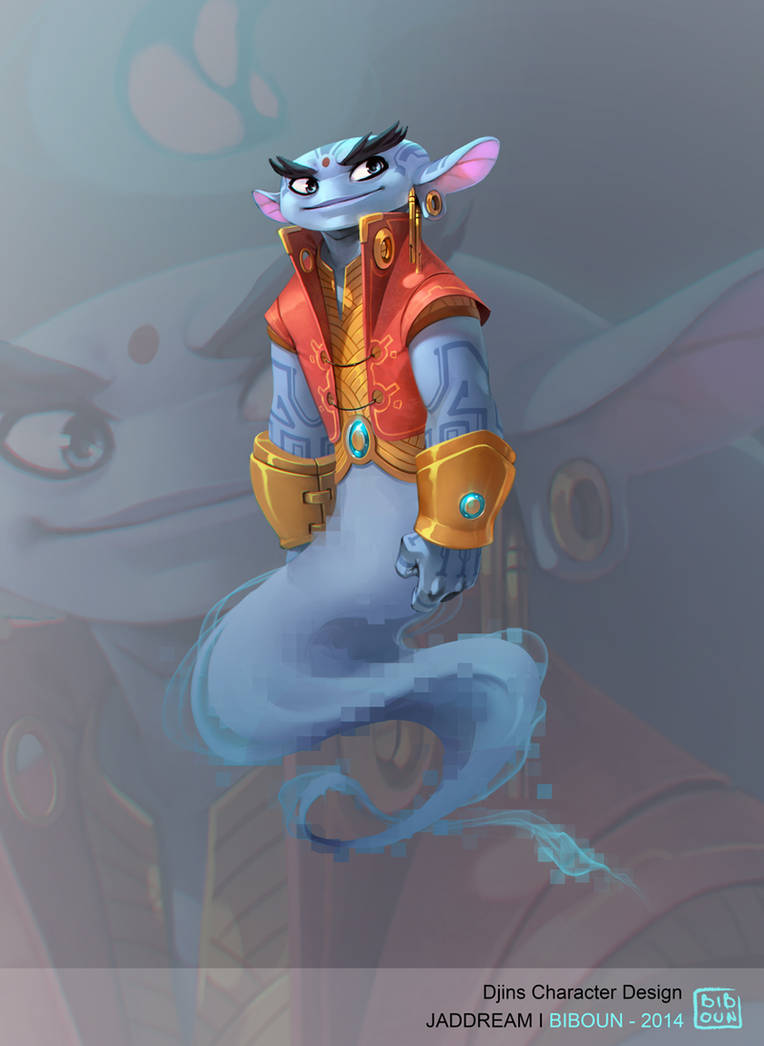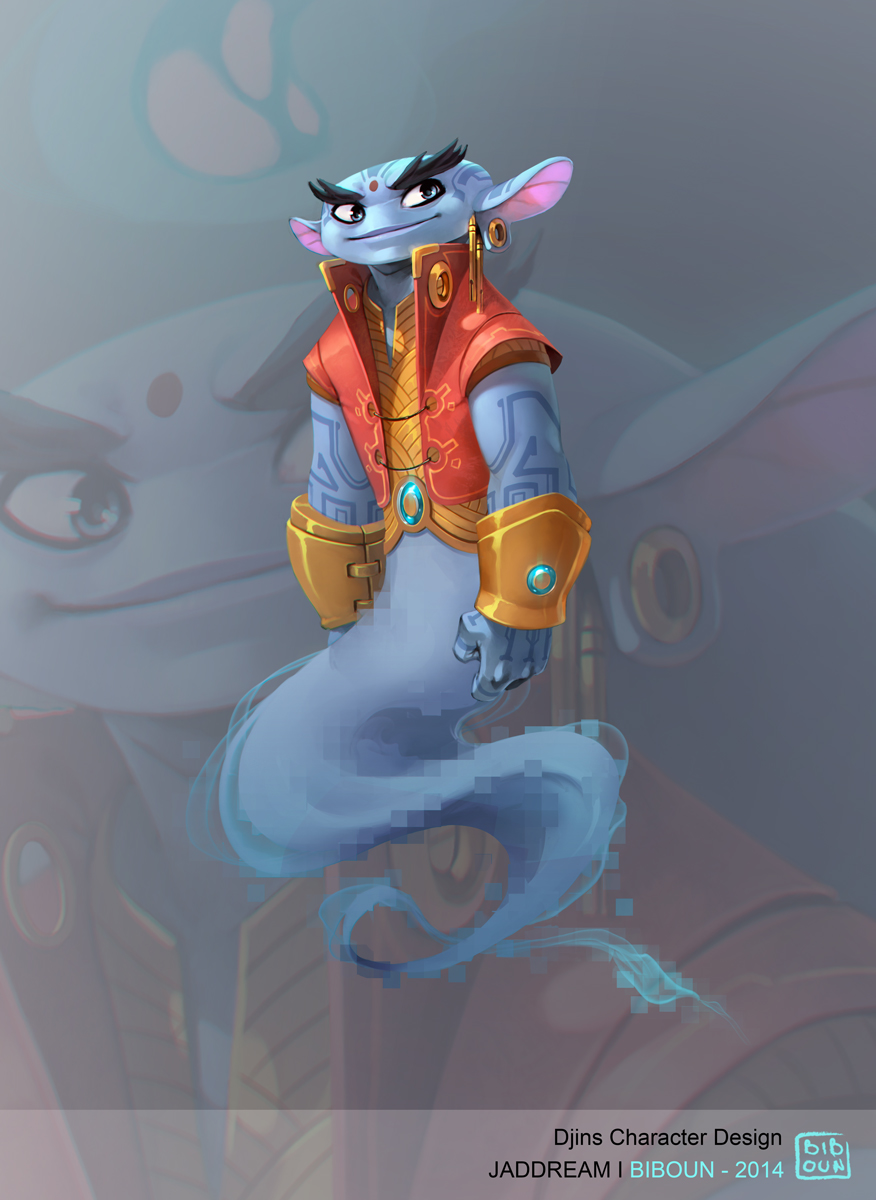 the djin after feedback
Always for Jaddream

roughs and first version

--------------------------------------------------------------
Follow Facebook >>
www.facebook.com/BibounPage
<<
--------------------------------------------------------------
My Website
My Page Facebook
Tuto Rough
Tuto Clean

Hey! Love you work, have been following you for a long time. I was curious, though, what exactly were the criticisms? I see the client wanted to a more sci-fi/digital look in the end, was that it?
Reply

Reply

Looks like Disney's Stitch.
Reply

il est top ! je préfère sans les "cheveux" ça tombe bien !
Super tes recherches aussi

Reply

very nice



Reply