I said I'd have some special
Tasakeru
news this week, so without further ado, here it is!
The first OFFICIAL Tasakeru merchandise is now on sale at TeePublic.com!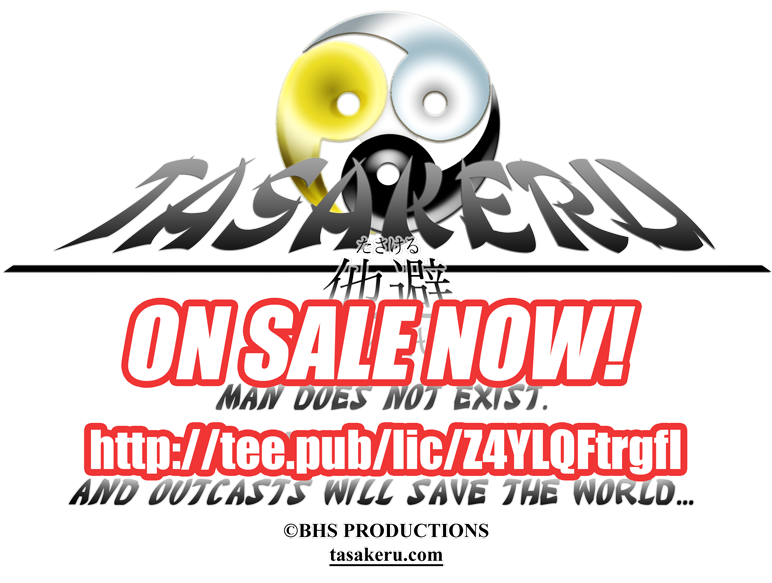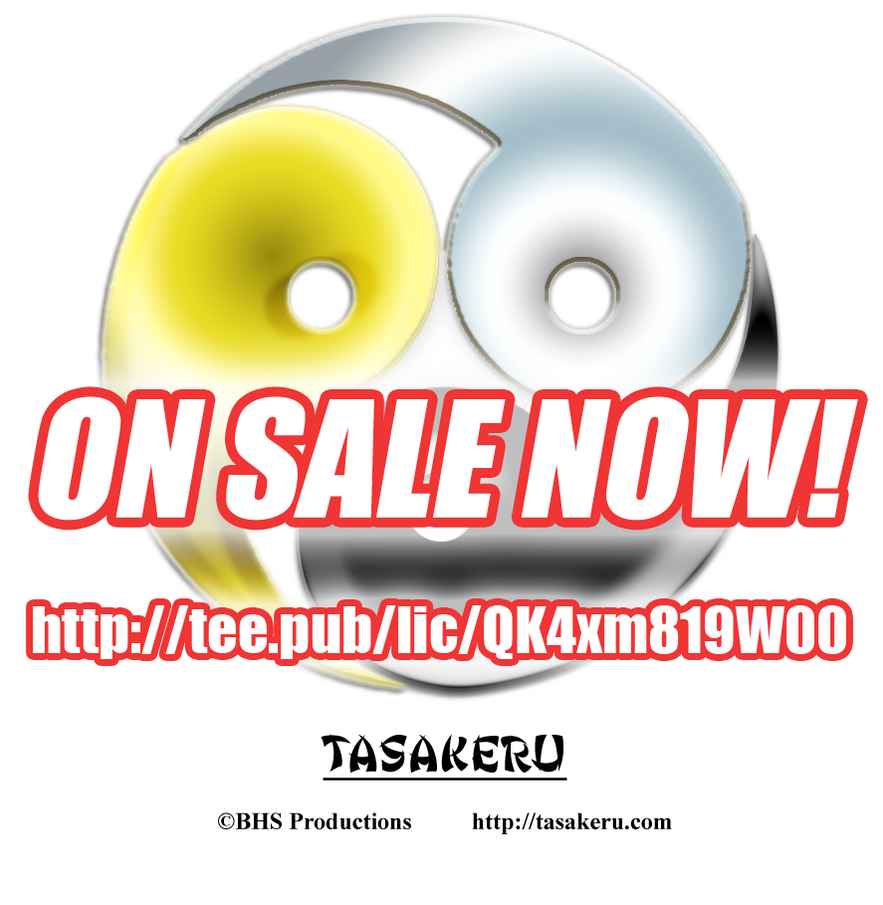 Above are the two designs I've come up with, and both are available on a plethora of different items, including multiple types of apparel, notebooks, mugs, and iPhone covers. These designs come straight from me, and by purchasing you'll be helping fund more content, so I hope you'll all consider ordering. Direct links are below:
"TASAKERU: Man Does Not Exist...
" :
tee.pub/lic/Z4YLQFtrgfI
"TASAKERU: Mitsudama":
tee.pub/lic/QK4xm819W00
And in other news this week, I've been giving Maya, my faithful PC, some much-needed upgrades for more graphics work and other things... (*cough*Overwatch*cough*) One of said upgrades was a new graphics card, which turned out to be incompatible with my current monitor. As chance would have it, the next day I went to a neighborhood estate sale, and...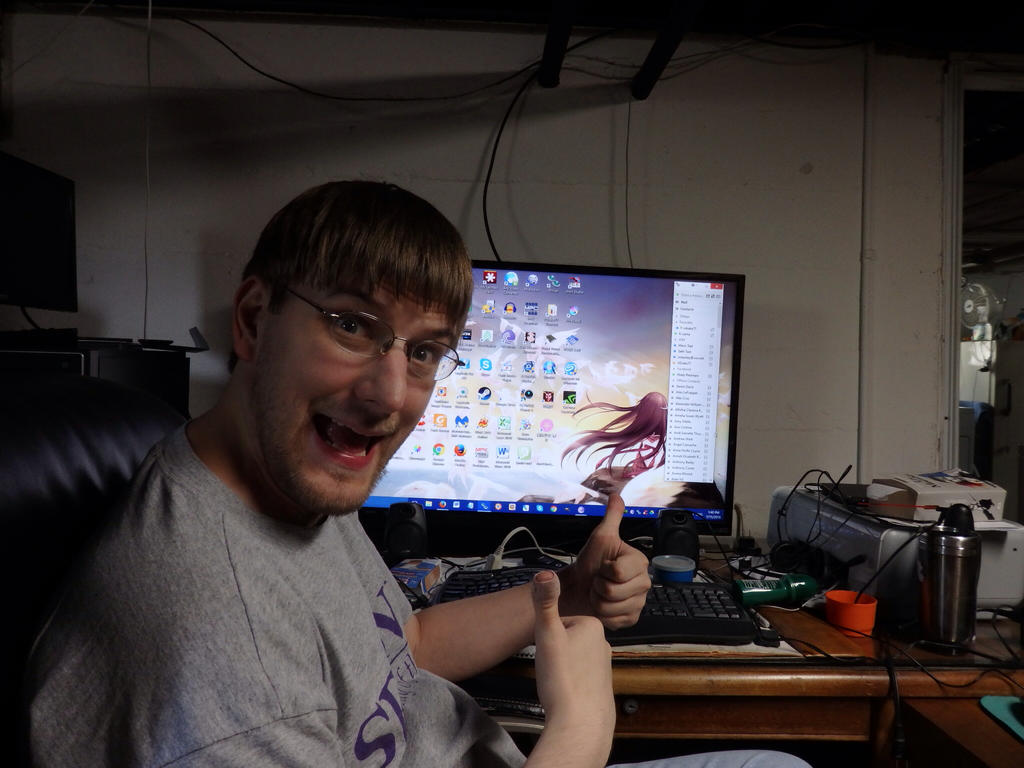 This monster, which I have christened
ZA BEASTO
as a particularly shameless and nerdy reference to Evangelion, is a 42'' LED Vizio flatscreen HDTV, with a maximum resolution roughly quadruple what I had before. Even better, I got it for a steal, at something like a quarter of what it would cost new. Yeah, it took my entire wages from dogsitting this week, but
so worth it.
I can't wait to put it and my hardware upgrades through their paces with Photoshop and other things (*cough*
Overwatch
*cough*), and from now on movie nights are going to be a hell of a lot more interesting.
Speaking of Photoshop... while I
did
plan to have a Zoids picture up this week, technical difficulties have prevented it once again. Thankfully, this
should
(fingers crossed) be the last time. I've had my share of them for the year, I think.
Anyway, see you next week, and happy shopping!
- BHS