SPECIAL TASAKERU BOOK I COVER UNVEILING EDITION!
Tasakeru Book II Chapter 4: 1.5 pages done
Shattered Skies Chapter 17: 1.5 pages done
Magical girl photo project: 9 pictures done, pending editing
Zoids photo project: 5 pictures done, pending editing, 1 pending reshoot
Steven Universe Commentary: In progress!

Most of this past week was spent working like a madman on SS Ch. 16. As I said last time, I felt bad about having to shut all those pages from the end ahead a chapter, even though it turned out to be the right call, so I resolved to get the rest done ASAP and put all my energy toward that. I'm really happy with the result, though... someone on the TVTropes Forum said my Joker is like "the result of Garth Ennis, Alan Moore, Neil Gaiman, Mohiro Kitoh and Gen Urobuchi basically trying to outdo each other in a summer scary story competition." That's one hell of a complement.



I've already got a page and a half and some assorted fragments written for Chapter 17... I've had in mind what I want for the Madokaverse Invasion arc for a long time, so some of it was written in advance. It's going to be very different from any of the previous Shattered Skies chapters, but I think it's going to blow people away.

Speaking of blowing people away, how about that Steven Universe Season 3 premiere, eh? As I said on Tumblr, the show came back with all guns blazing, and gave us some truly epic moments. It's a testament to the show's fantastic writing that I'm not the least bit disappointed about the two big subplots being wrapped up in quick succession... I'm just completely psyched for what's coming next.

And now, as I alluded to up at the top, I'm proud to make a special Tasakeru announcement. The cover art for Book I is finally finished. TheNekoStar deserves all the accolades there are for bringing my idea to life in a way few other artists could... I'm still in awe of just how well he captured what I had in mind.

So without further ado, here it is. Coming soon to a digital bookstore near you: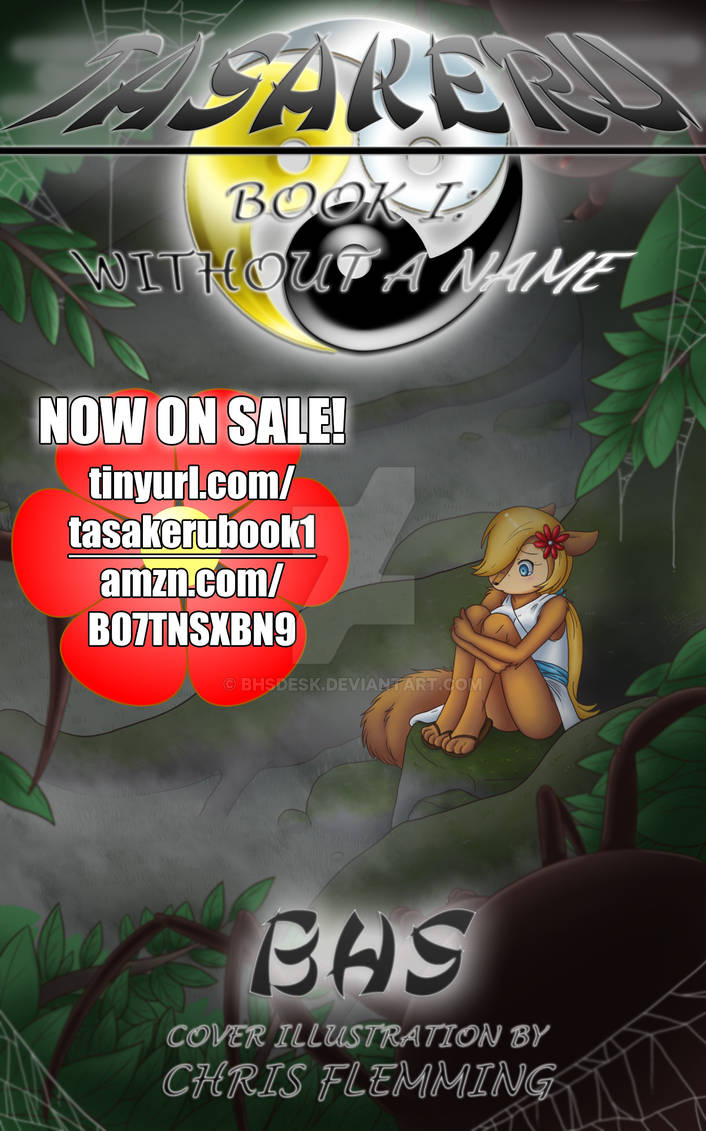 Interesting times are ahead. Look forward to them!

- BHS


Steven Universe was pretty epic even if the reveals wreak slight havoc with my plans somewhat granted, I kind of expected it. I look forward to Shattered Skies. Also THAT ART IS STUNNING!