DeviantArt Stamp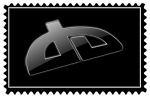 bheware stamp
thanks to

and

I support:

I feel good! I was tagged by

8 Firsts...
First Best Friend: Petra&Sandra
First Imaginary Friend: I didnt have one, but when we joked around with imaginary friends we named him Krešo (Kresho)
First Pet's name: Tara - birdie
First Crush: Umm... I dont know... I dont remember...
First CD: I dont know that either...
First Car: VW Beetle
First School: My elementary school – Veceslav Holjevac
First Kiss: Hmmm, I dont know if kissed in kinder garden, but after that it was in 5th grade...
9 Lasts...
Last Time You Smoked: Nonsmoker, but last time I tried was I think on Halloween, when I lighted cigar to my friend

If that counts, and before that was few years ago. I cant stand the cigarettes.

Last Food You Ate: Pomfritties
Last Car Ride: Ummm. When I went somewhere with my parents... dunno...
Last Movie You Watched: Parody on 300
Last Phone Call: My friend
Last CD You listened to: Eminem - E
Last Bubble Bath You took: Dont remember...
Last Song You listened to: Edo Maajka – Pokradi lovu
Last Fight: I dont fight... So its was long ago
8 Have You Ever...
Have You Ever Dated a Best Friend: Umm, no... Thats no no
Have You Ever Been Arrested: nope
Have You Ever Skinny Dipped: no.. hahah
Have You Ever Been on TV: I think I have, but long ago.... Have You Ever Kissed Someone and Regretted It: of course
Have You Ever Cheated on Your bf/gf: once...
Have You Ever Been on a Blind Date: nope

Have You Ever Been out of the Country: aha
7 Things You are Wearing...
My white shirt
Pants

bracelet on my left arm
socks
Fubu boxers

ZooYork skater shoes

and cool jacket

7 Things You've Done Today...
wake up
went to toilet
turned on pc
checked dA
talked to my friend
did some stuff ofr school
brushed my teeth
5 Favorite Things (no specific order)
x
x
x
x
x
4 People You Most Trust (no specific order)
Sandra
Petra
Boris
Pavlek and Mali Mate
2 Things You Want to do Before You Die...
Success, I wanna be successful industrial designer
Have a beautiful happy life
1 Person You Want to see
I dont know... there is a lot of people I wanna see...
4 people must do this




code and design by bheware