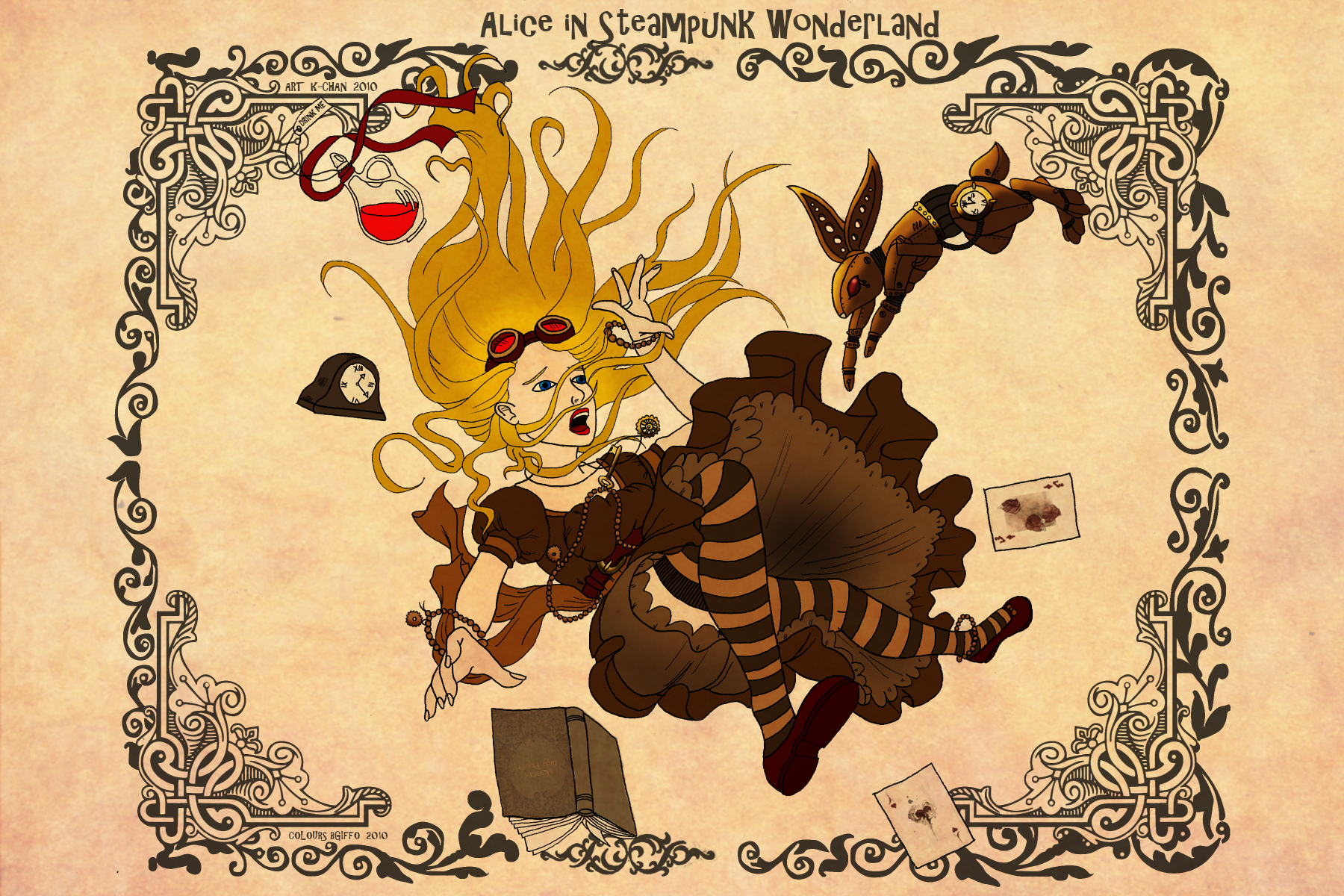 Watch
So I went hunting around for something to do over the weekend and found this. I haven't seen an alice in wonderland in a steampunk setting so thought it was pretty cool. But the way the style of the drawing was, I didn't feel it should look realistic or fully coloured, instead I thought about how it might perhaps look sitting in a rather old parchment book.
I did a few little changes (very minor and unless you're asking I won't point it out).
So here you go. You can check the original at
[link]
I thought i would spend some good time giving this a critique since you requested it. Although this morning it would not let me. Firstly thanks for showing me, this looks great!

I do like the colour scheme, the brown tint gives it the old steampunk look, it works well, personally i would have made the under skirt a light brown to break up the dark a bit. Although the shading as it goes further up looks good.

I like the patterns you have added to the cards and the books, they give it your own little touches. The rabbit looks cool, i went for a similar colour scheme with that!

I like the background texture it add to the old effect. My main critique is that more shading would have made this piece so much better, you did great on the under skirt. And i can see you added some at the top of the head, but apart from that there isn't much.

It is a good chance to really add a 3d feel to the picture. I find it best to pick a dirrection of the light and work from there (in the case of this picture i would chose the top) also the skin almost blends with the BG which is a little odd.

I am happy you showed me this, you made it your own and it looks good.
The Artist thought this was FAIR
9 out of 9 deviants thought this was fair.