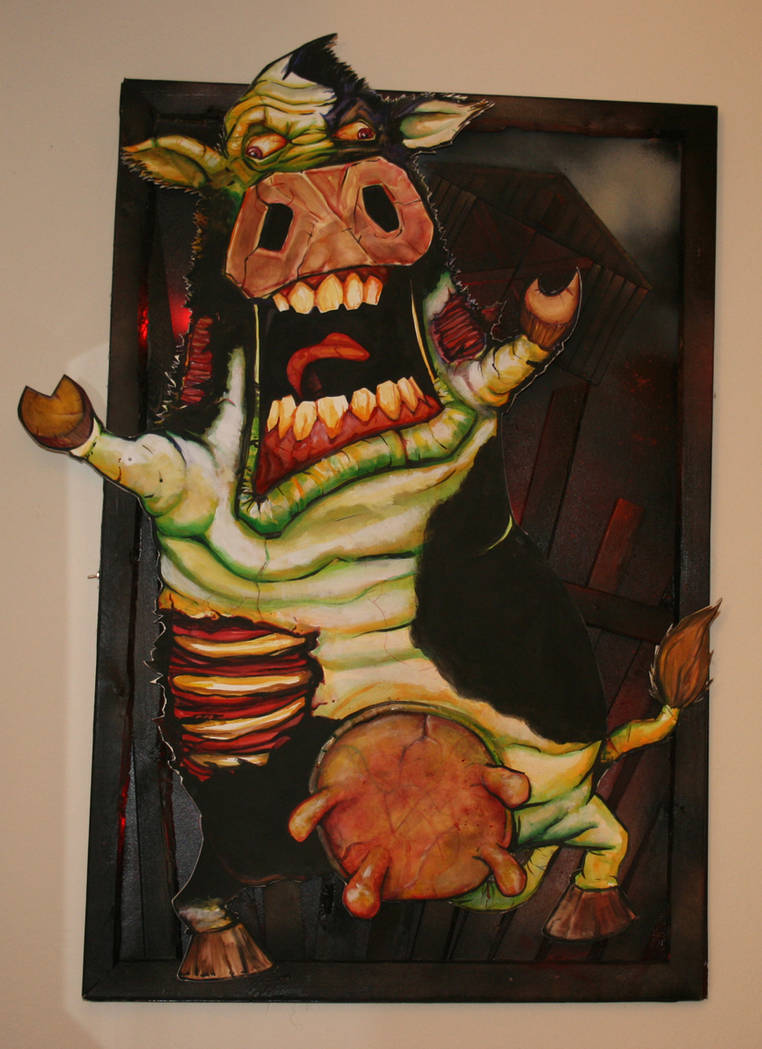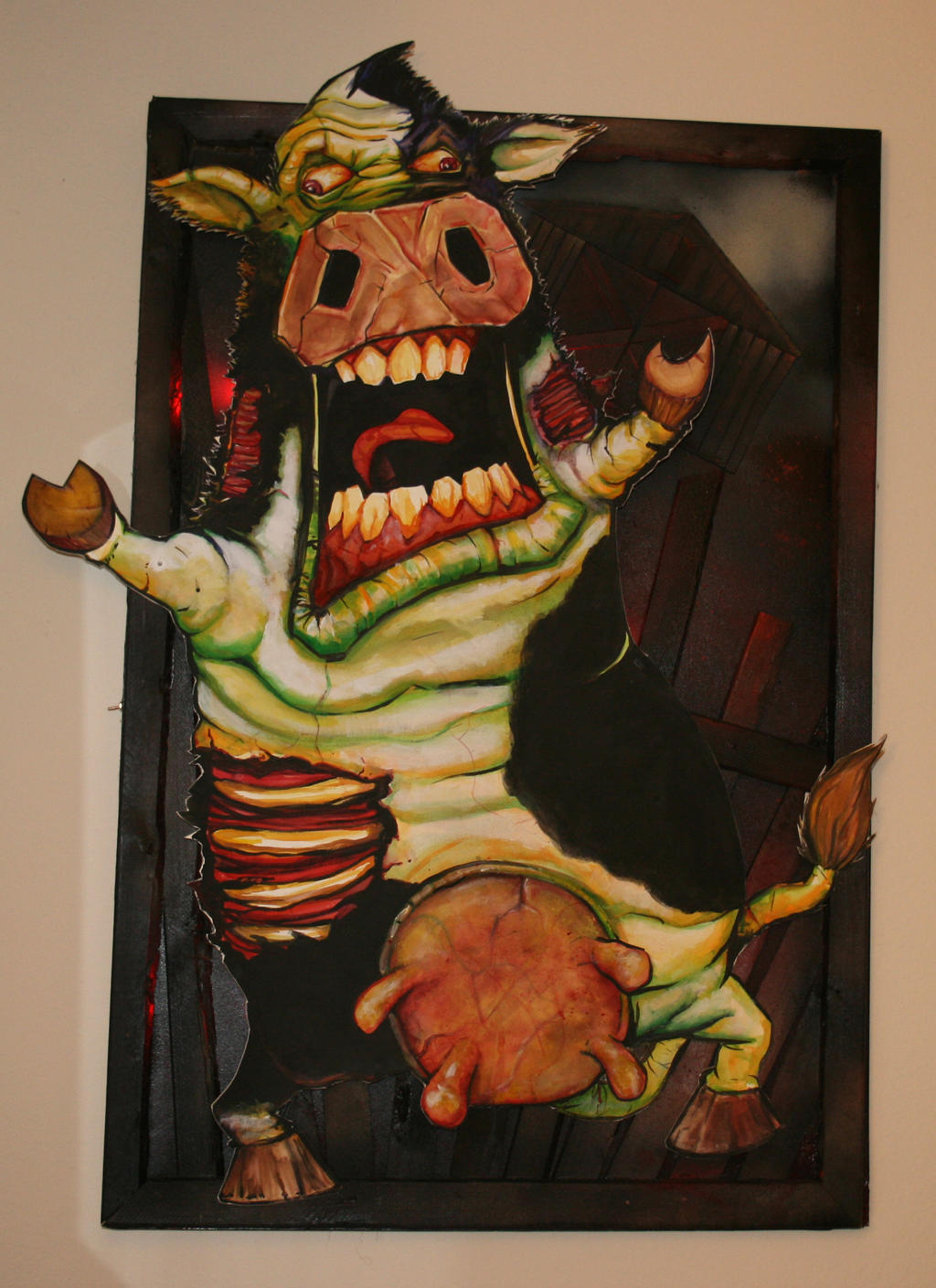 Watch
Zoombovine (The Zombie cow)
Adoption certificate
[link]
(sold)
This is 3 feet by 4 feet
Its also presented 3 dimensionally
The zombie cow is seperate from the background and lit with an LED
The barn and fence are sculpted and seperate
Sold at bad art for Bad people gallery/event

Whoa! I do NOT want to mess with one of those!
Reply

Reply

wow!! crazy cow.. and i love cows!!!


you are veeery good!

Reply

this kicks ass!

congrats on selling it too!

-Anthony
Reply

Thanks man!!

I appreciate you taking the time to comment, your work is incredible!!
Reply

Great character design. What medium did you use?
Reply

I used water color and finshed it with Guaoche (essentially, opaque water color.)

Thank you so much for your compliment, I totaly appreciate it.

get a zoombie of your own today!!

15% of the money goes to the Samaritan house (a homeless shelter)

(Shameless zoombie plug)
Reply

thats awesome
i love how you did the background and the coloring of the zombovine
excellent details
Reply

Thanks
I love a three dimensional painting. I am working on my Zombie prom king 3d also.

i wish I had the money for your book!!!
Reply

Woaaah, this is fantastic! It's a fave

Reply