h e w w o

| ♥Katie | Female | 18 | United Kingdom | oof.jpeg♥ |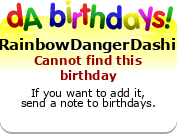 About me..!

Howdy! The name's Katie, but you can call me Bezzie if it's easier for ya! I enjoy drawing a lot! Even though I don't do it as much as I used too~
About me: l a z y, nervous 24/7, cheerful??
I like making new friends but hh I'm just a nervous mess so if i don't reply im sorry. I may not have many friends but I love them all dearly and I'm so happy they're apart of my life<3 So don't be shy, you can talk to me or send me a note anytime! Or on other social media cause I'm hardly here anymore uwu




Social Media!

Hey ! I exist elsewhere than here!
Go give me a follow if you want! I'm more active on these accounts than here

Twitter: @ FabulousTrashh
Instagram: imnotsogrump and bezziie_again
Tumblr: smolponer
Discord: Katie#0284



Art Status...