Hi there everyone, welcome to our first ever Journal post! We've got a big special announcement today, but we'll not bury the lead here… we're opening up for commissions! Why let these lovely ladies and amazing arts skills go to waste?! This will be a trial run of what that might just become something special! Check out the details below, but first!
---
We've got some big reasons for starting out this trial run. You can find whole story on our Patreon post here, but long story short… We're aiming to put some additional earnings into building up our hardware, so we can make bigger, badder, sexier and more outrageous game/comic updates as we grow our beWilderverse!
And there we have it… we're always aiming high and we're forever in love with the world we are building. Rather than write "You may already have won!" sweepstakes posts for a handful of change or put in long hours away from our world as a "website and game design consultant" (two things we actually did long ago), we're going to let the girls (and guys) of the beWilderverse themselves take on the challenge to become something more!
---
Commissions ahoy! Before we go laying out the details, it's time to enjoy some samples of what we can whip up!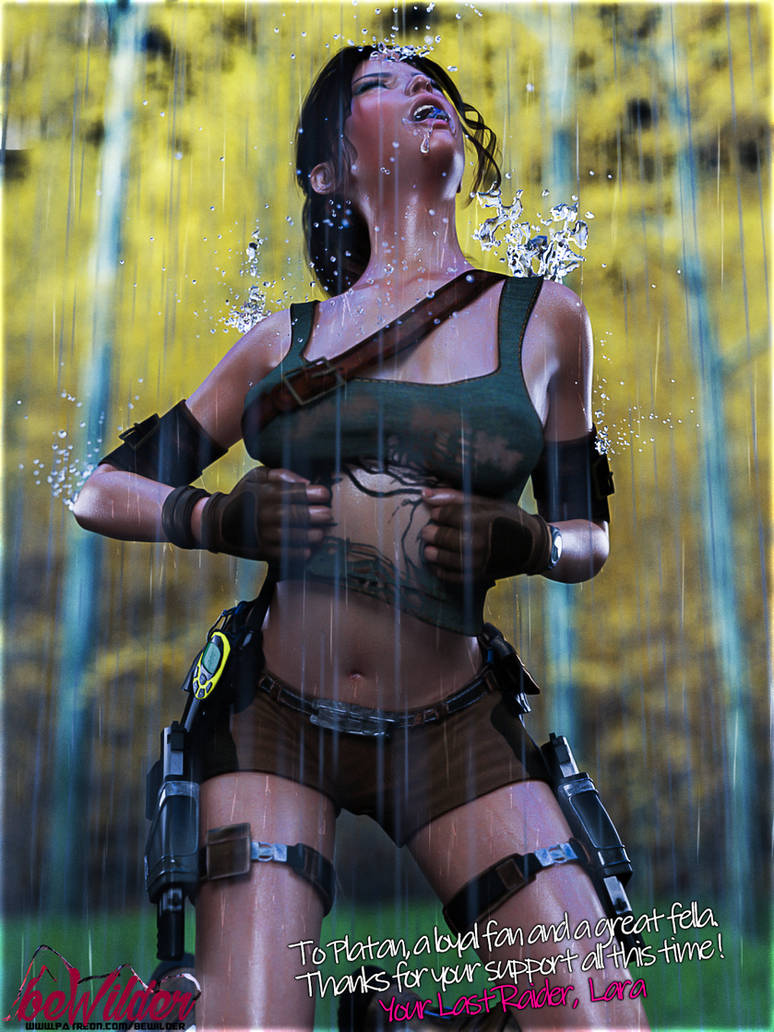 Basic Concept of Lara, complete with simple effects, post production, and a personal message.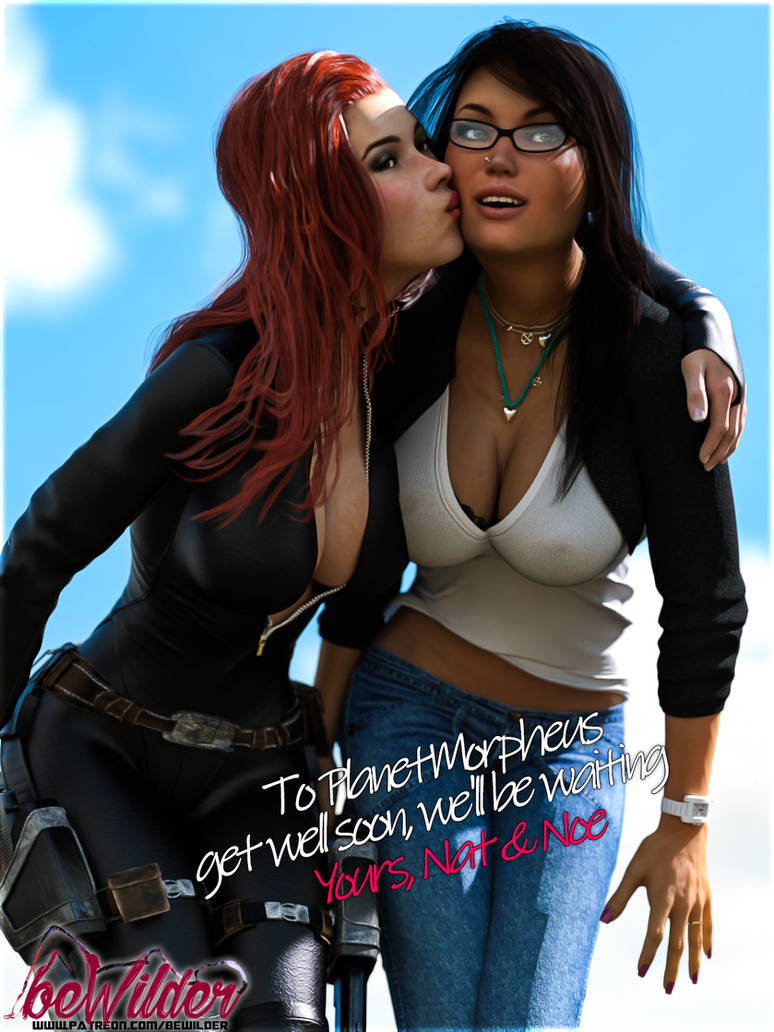 2 Character Concept of Nat and Noe, complete with all the trimmings too.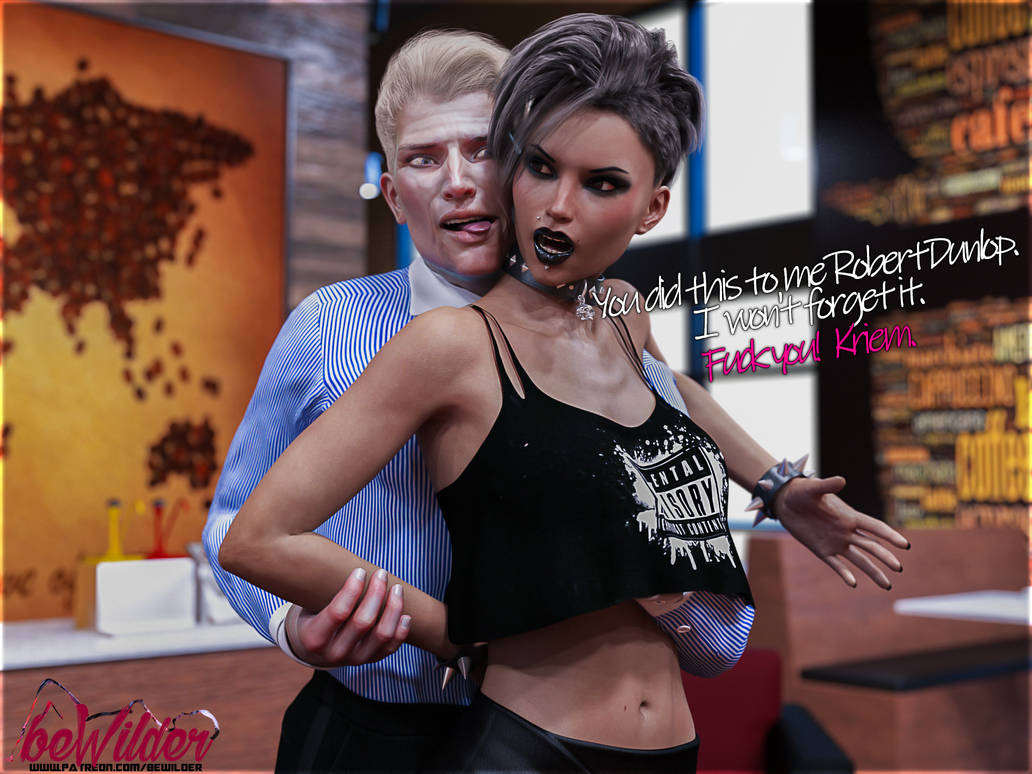 More Risqué 2 Character Concept of Sal and Kriem. Yep, we can put males in there too if you have a certain 'idea'.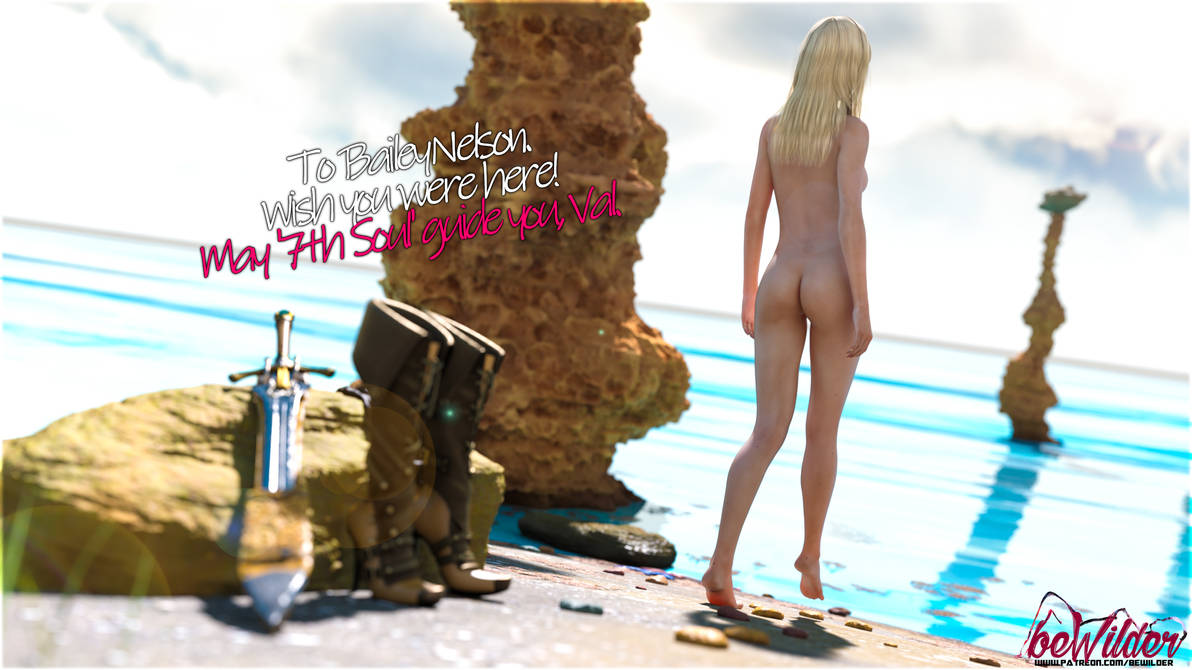 And back to a Single character Concept of our Val, in the nude. It's almost as explicit as we may be able to show, but it's not nearly as far as we will go with our commissions!
So they're the kind of pieces to expect from us at this time. Of course, we take a lot more explicit requests too, we just can't display them here where all can see!
Added to that, our entire roster of 33 girls (see below) are available for selection, that's all our Agents of Heels and Noemi's Toscana Rebirth ladies… add in a handful of our other parody characters who are not in our games (yet?) plus any guy you want to put them up with, and in any of their outfits too. Your choice! Not only that… we might be able to arrange a special guest appearance from out naughty friend Candy of VoiceLikeCandy too if she's what you fancy!
Interested in having your own made? Then here's how to do it and what it will take to get done.
(Bear in mind, these are our trial run details as we gauge things like demand and the amount we can supply. In future these may change, and commission slots are limited for now!)
· Single Character Concept, Post-production, Personal Message (optional) and simple effects (See Lara Concept above as sample) - $15
· Naked and / or Explicit Sexual Acts - +$5
· Additional Character (Max 3 Total) (See Nat+Noe or Sal+Kriem as sample) - +$10 per character
· Bold Patreon Backers get a 5% Discount on all Commissions! Brave+ Patreon Backers get a 10% Discount on all Commissions!
· If we are able to use it as either portfolio sample work (via posting) or in the case of more explicit pieces as Pure Wild Package additions, we'll offer you a fee for that right amounting to a further 10% Discount. If you'd prefer a completely private commission, that's fine too!
How's that sound to y'all? We were amazed when we did our research at how much commissions go for, some for $100 or way more… but we came to these prices based on the time needed to create them, as well as the relevant taxes, charges and exchange rates. We kept them as reasonable as possible, but since our games always come first, we have to make accepting these commissions fit the longterm goals of the beWilderverse.
So then, if you're interested in making your vision come alive, this is how we do it!
· Reach out to us and let us know you're interested in a commissioned piece. Backers would be best to do so via Patreon messages, but for non-backers you can reach us through messages on DeviantArt 'notes' too. Alternatively, come check out our Discord either and we'll take it from there, in private of course! Hit us up with your idea and we'll get the ball rolling!
· Once in touch, Spook will be there to help you along the way in turning ideas into a design. He'll help you work out any ideas you have, get you set up with the girls you desire, location, outfits and all those special touches. Once done and you're all happy, we'll arrange the payment so that's out of the way and then it's on to Unshi to turn to gold.
· Once we're all set up and through that last stage, we'll set you into one of our open commission slots and Unshi will make your special piece as soon as time permits. We expect quick turn around on many of these, but should we be close to a release it may take us a few days… games come first.
· Once we're all made, it's an immediate shipping! Spook will send you your prize of prizes and there you are! It's your to do with what you want (aside from commercial uses I'm afraid) and you'll have that special something in your lap for all of time to cum!
That's really it we guess… what more is there to say expect we're looking forwards to making some more smexy as Hell artwork for the fans and that we are extremely grateful to all who support us and what we do, commissions or no!
---
You know this is what you've been looking forward to the most! Here's our complete roster of commissionable girls for your pleasure!
beWilderverse Parody Characters (16 and Counting)

Natasah Romanov, our femme fatale spy

Lara Croft, the Last Raider

Poison Ivy, the villainess in green
Catwoman, young and up-and-coming cat-burglar/vigilante
Raven, the one and only Daughter of Dakness, and our own little demoness!
Mystique, the shape changing vixen in blue

Quiet, *hum* *hum-hum-hum*
Harley Quinn, the mad-cap cutie in hotpants
Sue Storm, the invisible woman we always stare at.

Gwen Stacy, school girl hottie by day, the source of much web-slinging by night!

Captain Marvel, the one and only heroine extraordinaire in Red and Blue!


Android 18, an out of this world whopper of a lady
Samus, looking light and tight in her zero-suit
Motoko Kusanagi, the sexiest Ghost (in the Shell) we know!
Jill Valentine, the zombie slayer and resident erotica. Prone to nasty encounters!
Hermione Granger, the good witch gone bad and skilled wand handler!
beWilderverse Original Characters
Noemi Bellocchio, Italiana restauranteur and frisky fiancée

Kriem Blakey, mixed raced rebel punk with an attitude

Francesca Moreau, elegant and middle-aged housefrau making her own way.

Kelsey Matthews, mischievous and minxy dancer extraordinaire

Kate Johnson, the pigtailed rich schoolgirl with a coy smile.

Beth Fuller, the ditzy and silly waitress. Target of many an 'order'

Alice Warick, the waitress who always gets the 'job' done.

Clair Voyant, tattoo artist and rock'n'roller girl.

Asana Khar, brown-skinned yoga girl and Karma Sutra lover.

Nancy Blakey, the ice queen and 'Wicked Bitch'

Samatha Thang, the 'Queen of Clubs' with an Asian flair.

Mei Wang, the bar owner and Maeda cartel leader's wife.

Annette Beaumont, beautiful, intelligent, a real ballbuster.


Dyana Carson, they call her 'Hotstuff' for a reason.

Nurse Kelly Walton, innocent, naïve, a plaything of powerful people.
Special Guest Characters
Valentina Helsing, the witch hunter of 'Witch One', now a hit TV show! (to us)

Candy, our dear friend and real life Adult Voice Actress of VoiceLikeCandy!

For those who've not yet gotten a sample concept above, check out the Agents of Heels and Noemi's Toscana Rebirth Roster pics for a quick visual sample!

And those are our roster of fine ladies! We've got a cast of males to go with them, but we're guessing you'd not like to see a big list of them, eh? Just ask, we'll tell you about them!
(Heads Up! For this early trial run of Commissions we can't offer OC character creation services, nor can we create additional parody characters that we can't use in our Game and Comic projects. In future? Perhaps! But not at this time. Sorry about that folks!)
---
On that note we'll call it a day… remember, commissions are limited and 'first come first serve!'… so until we see you again…
Be a patron of the sexy arts and beWilder!